Once you've created an interview session, you can share the interview link with your candidate and/or your fellow interviewer. You can find this link on the Confirm Interview pop-up, as well as on the CodeSignal Interview Dashboard.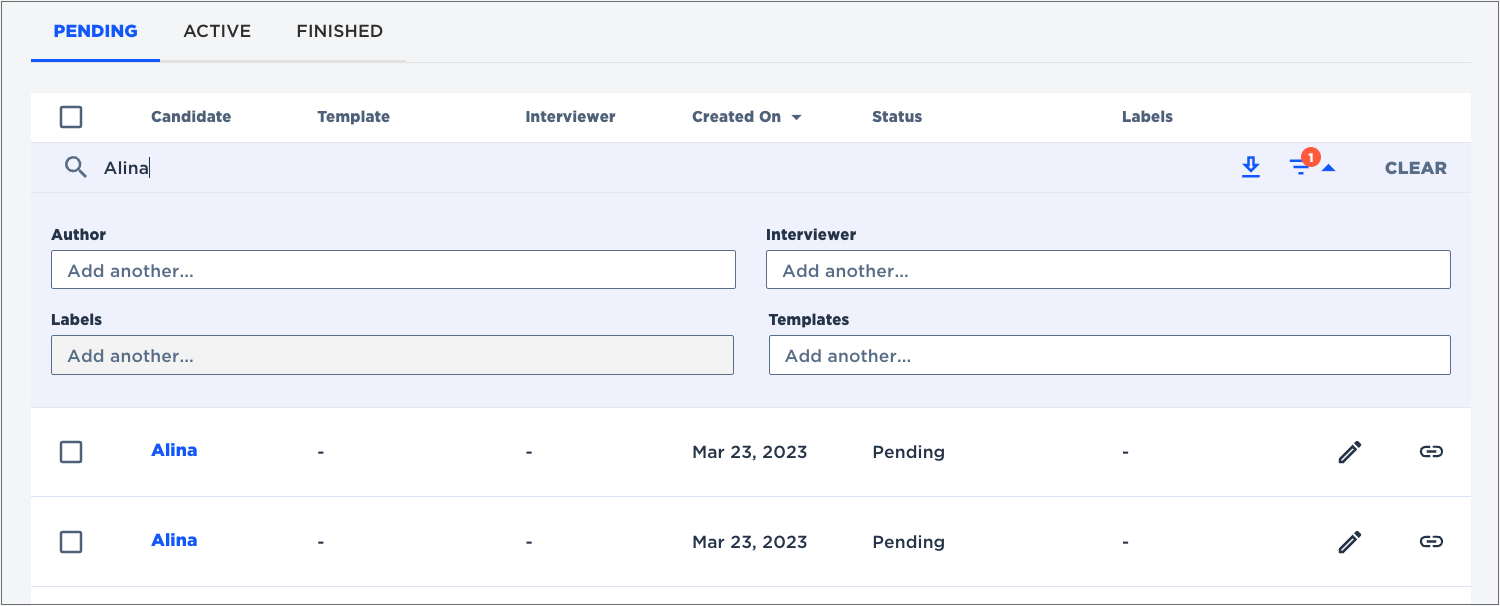 If you need to send a shortened version of the interview link, you are able to access it in the live interview session. This can be handy if you need to verbally relay the link to another person.
To do this, click on the candidate's name from the Interview dashboard. You will see the shortened interview link in the header.