In order to have your score certified by the CodeSignal team, it is important to abide by the rules presented to you before you begin the General Coding Assessment (GCA). This article will cover:
Proctoring Rules
When you start the General Coding Assessment, you are required to setup proctoring, which allows our team to verify the work was your own. To learn more about proctoring and the requirements, visit the What is Proctoring article here. We also have a video resource which walks you through the Certify proctoring steps here.
Below is a screenshot of the general rules you will see once you have completed the Proctoring Setup. Please read through the rules below and note you will need to abide by each one in order for your test results to be certified.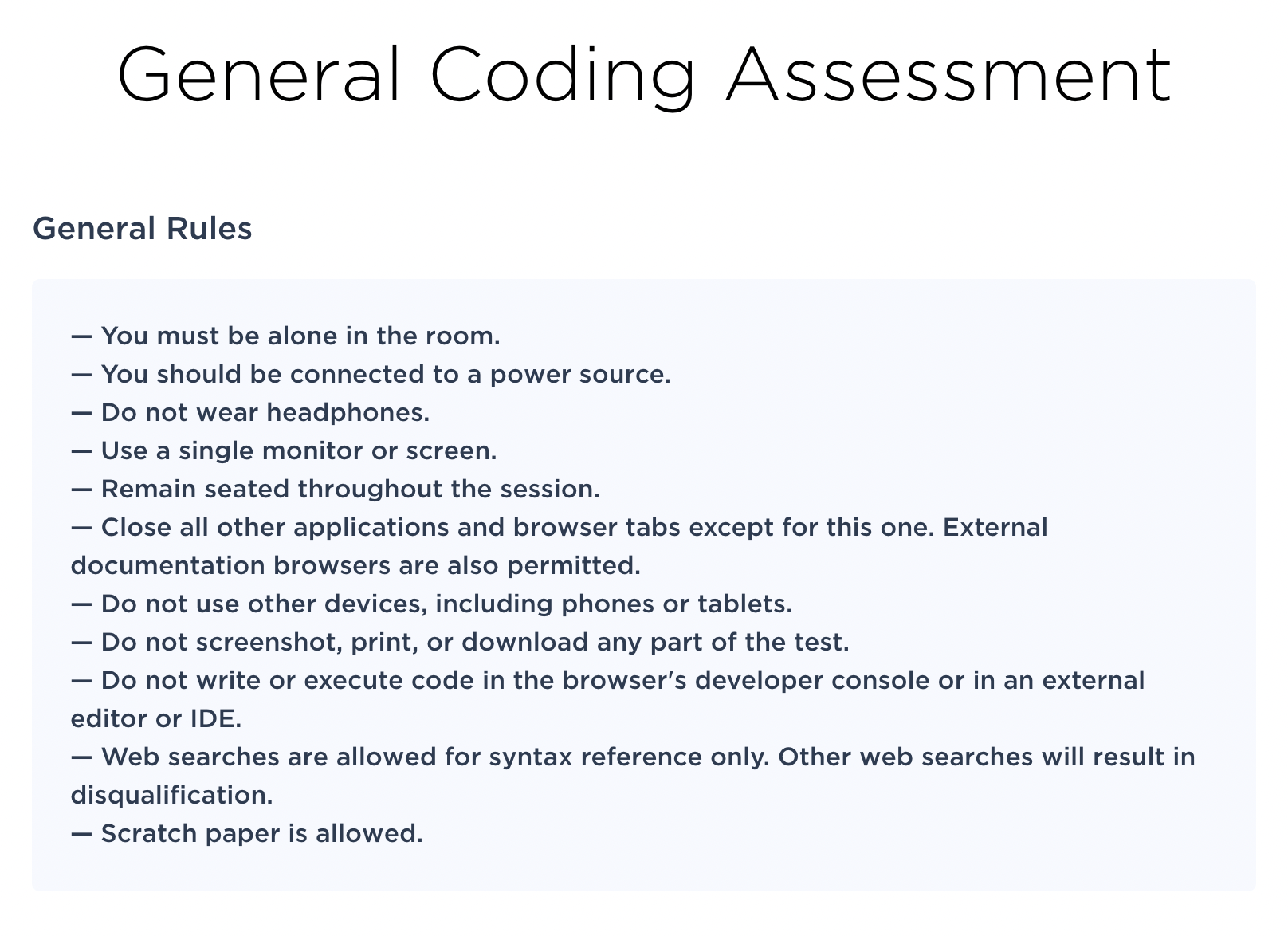 Test Rules
After you have successfully setup proctoring, you will see a second set of rules before you are able to begin the test. You must check the box next to each statement to acknowledge your consent. You are also able to select your preferred coding language here. Note you can update the coding language directly in the IDE once in the exam.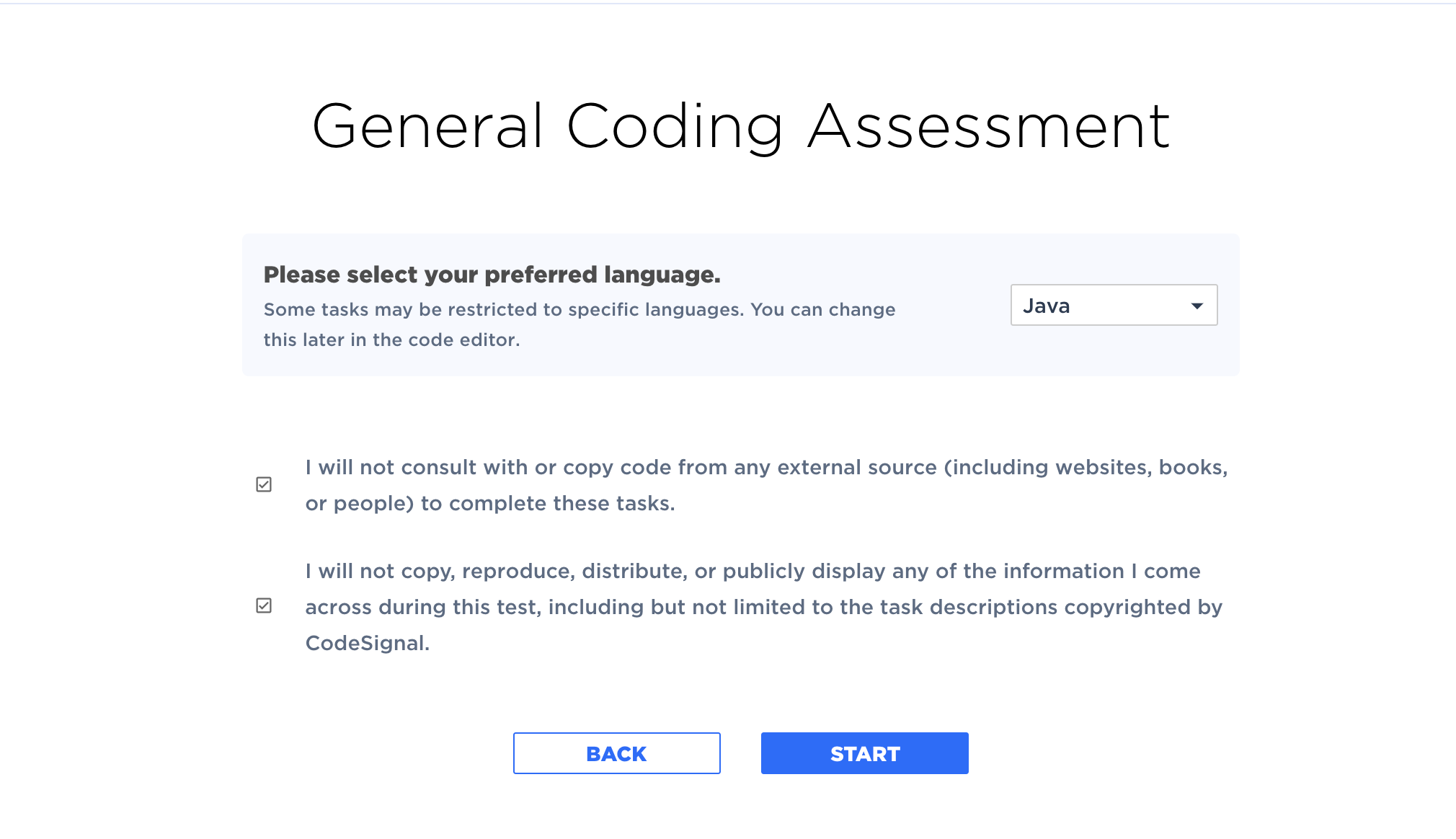 General Coding Assessment Setup
Through not rules, candidates frequently reach out regarding questions about the General Coding Assessment setup and structure. Below we will address the setup. You can learn more about the structure of the General Coding Assessment by viewing our separate help article.
Please note the test setup below.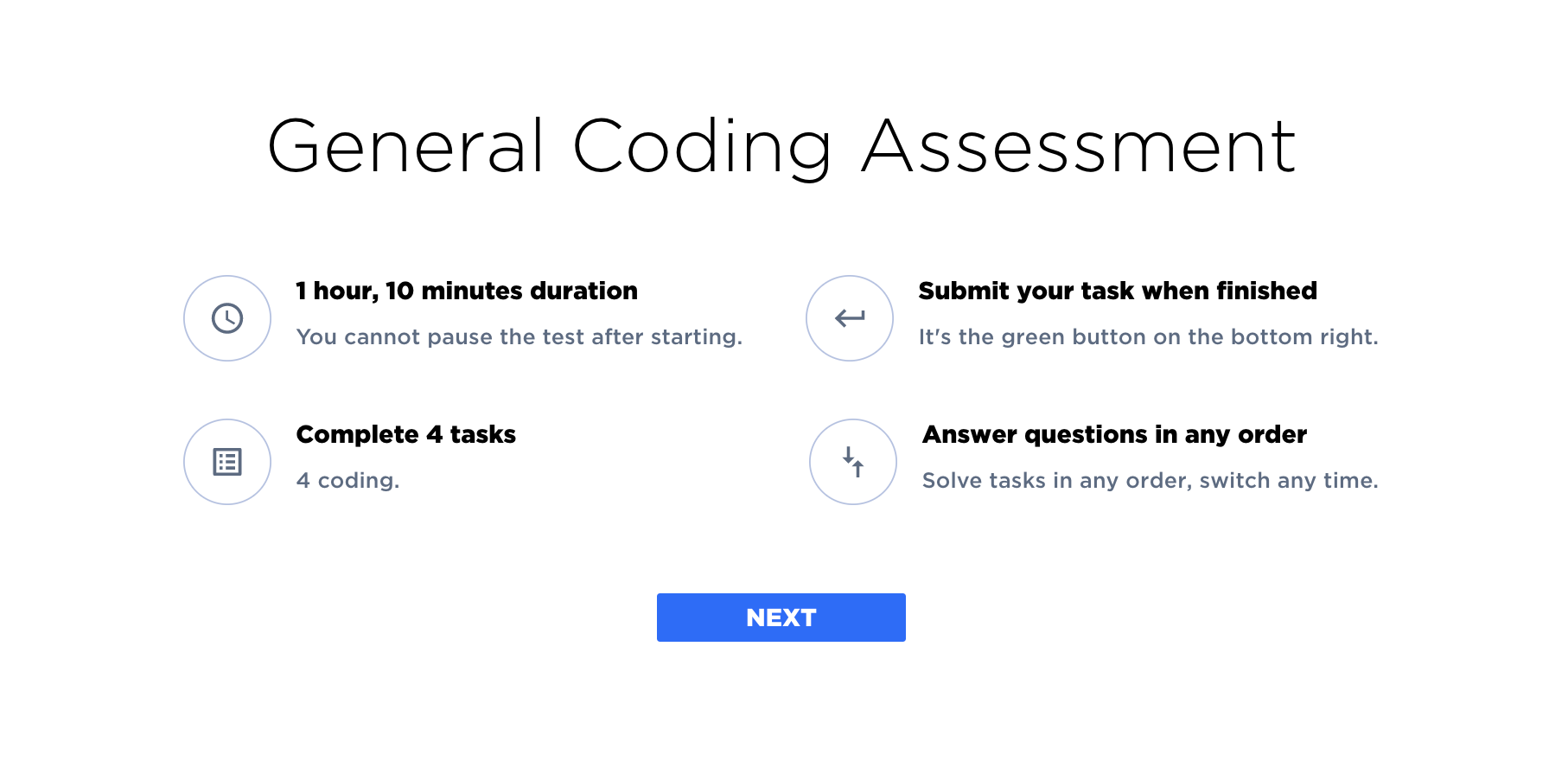 You will have 70 minutes to complete the exam in one sitting. You are able to move between tasks, though you must submit your work before leaving a task in order for the code to save. You are allowed to submit solutions as much as needed. You will only be graded on your final submitted solution at the time you click Finish the Test. If you run out of time, your last submitted solution will be the one graded.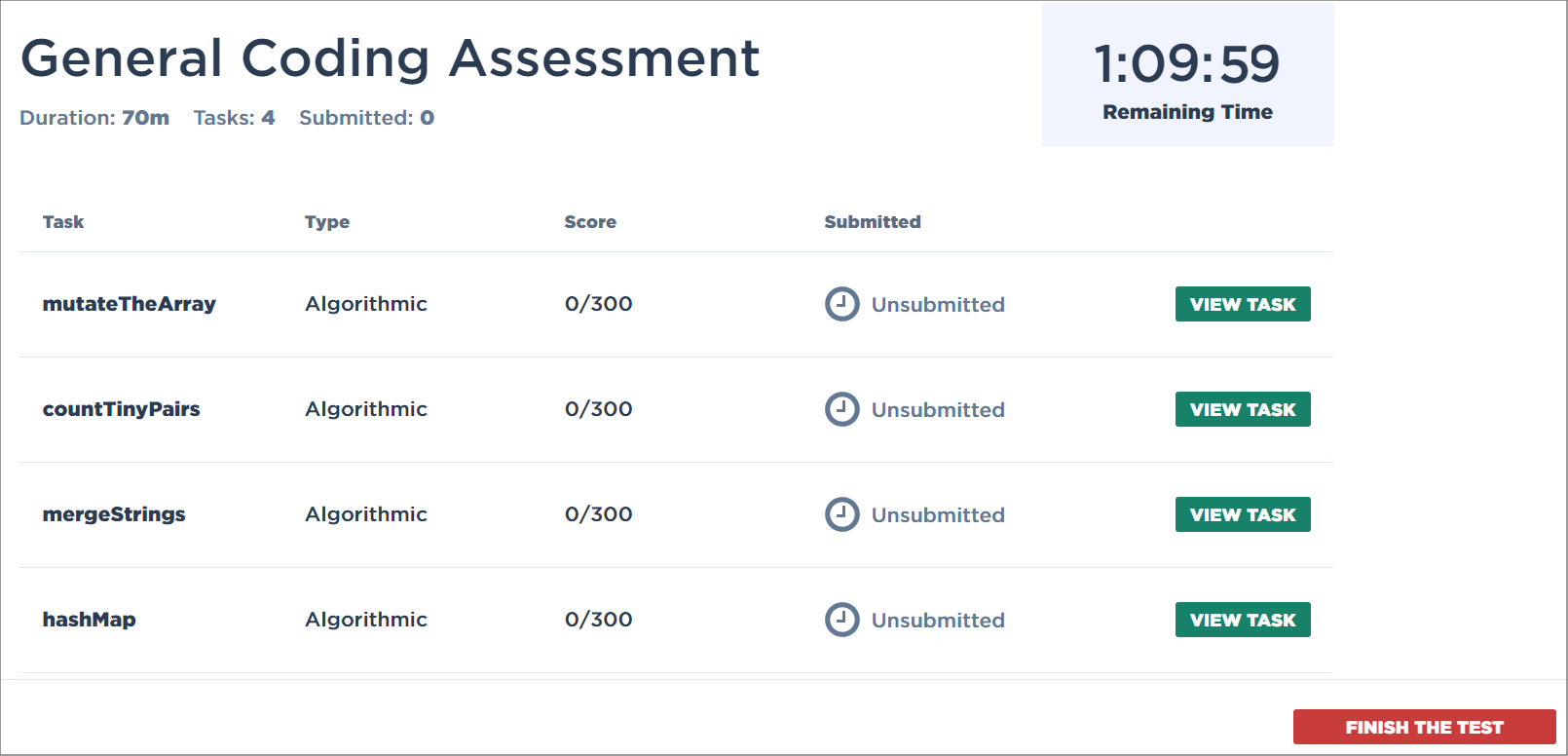 Questions? Email us at support@codesignal.com