After you've completed an interview with a candidate, you can download a PDF report of the candidate's questions and solutions from the interview session. You can also choose whether to download a report that includes the candidate's name or an anonymized report.
Steps
1. Open the interview session you'd like to download a report for (if not already open). Click on the Questions on the left. Then, click the PDF button.
2. Next, you'll be prompted to download either a regular or anonymized report of the interview session. The regular report includes the candidate's name.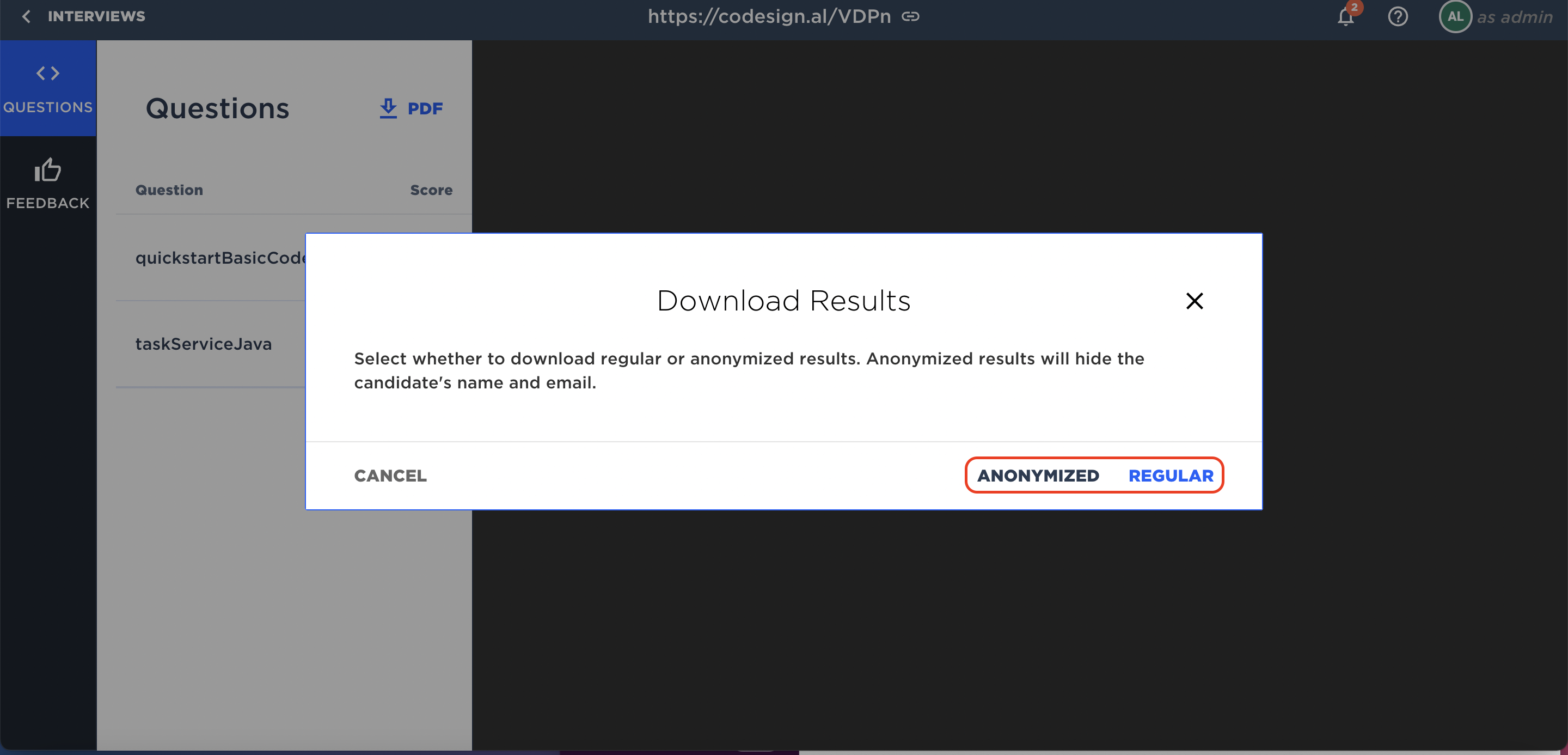 3. That's it!
The PDF report includes the template used (if any), interviewer name, interview duration, language(s) used, questions scores & solve times, question descriptions, and the candidate's solution for each question.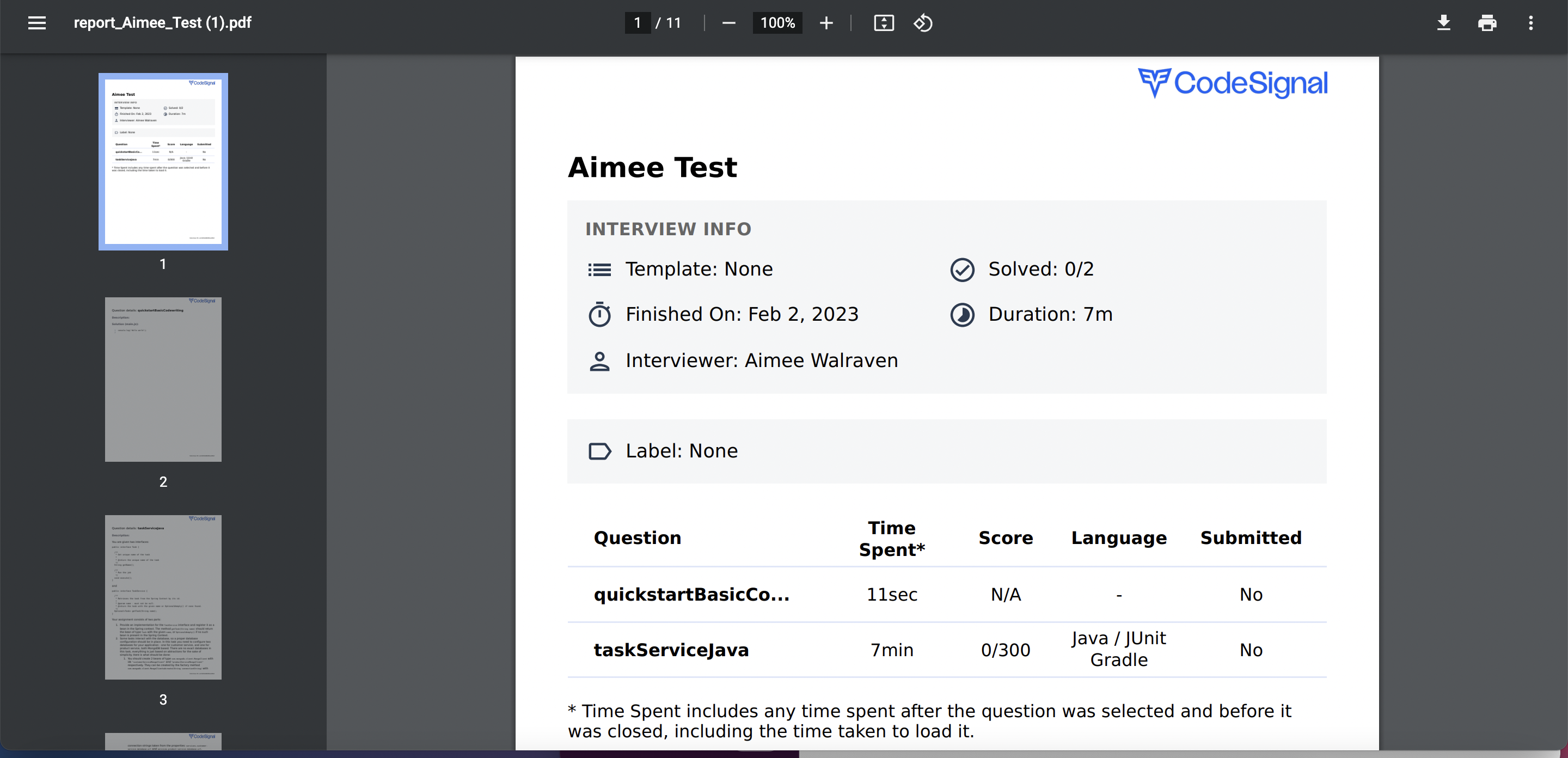 Questions? Contact support@codesignal.com