CodeSignal Pre-Screen users can configure labels to apply automatically to assessment results that fall within custom-defined score ranges. This makes it easy to see which candidates meet your company's score threshold, for example.
To set up score range labels, log into CodeSignal and navigate to the Pre-Screen dashboard.
1. From the dashboard, navigate to the CERTIFICATIONS tab and click on the certification of your choice.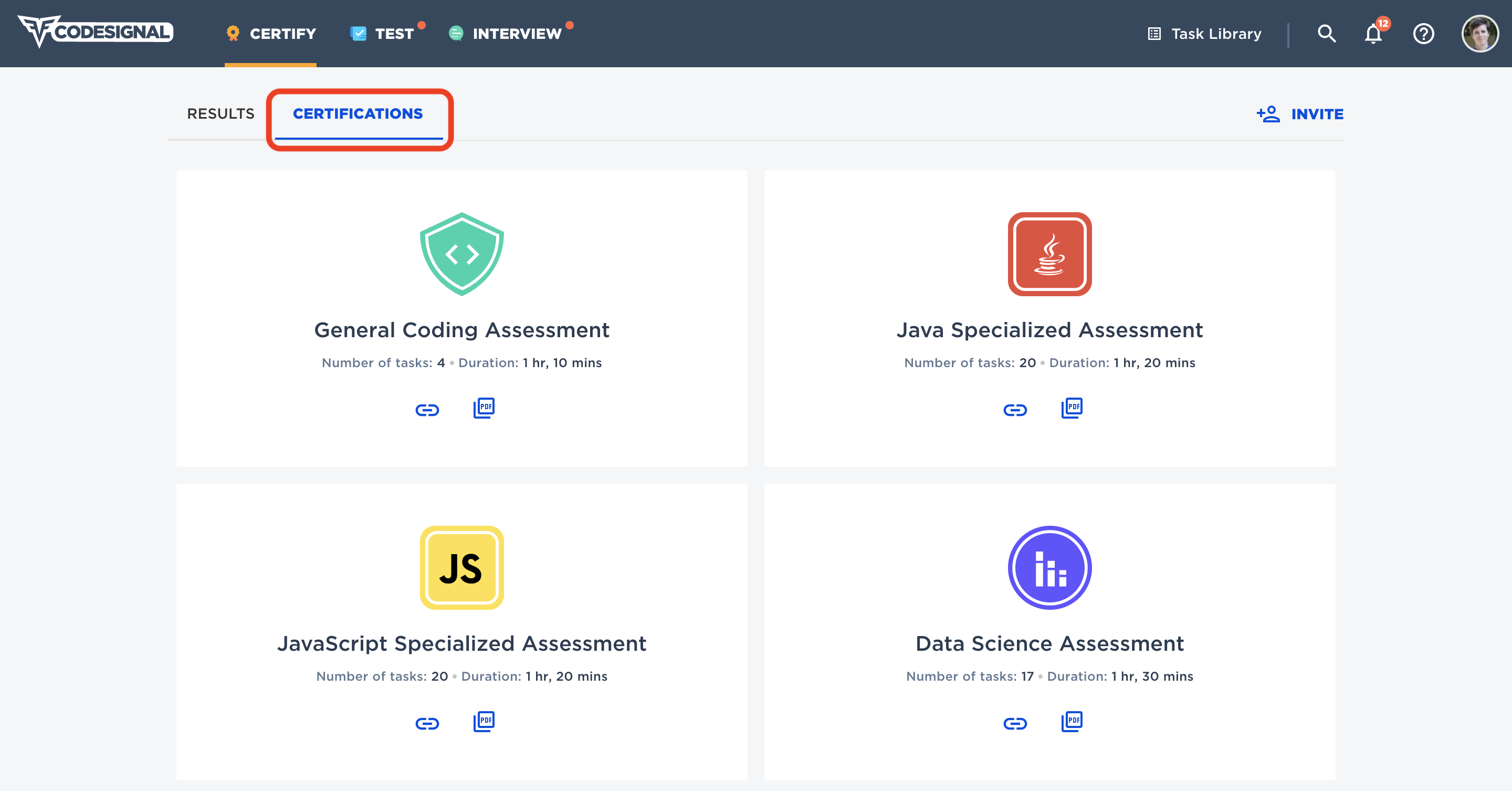 2. From the certification dashboard, click on the vertical dots menu in the top right. Then, click the EDIT button.

3. Define new score range labels in the Score Range Labels box on the right. Add a label by clicking the + Add a range button.
If you do NOT want to override labels assigned to existing certified assessment results, mark the checkbox for "Preserve historical labels?" When this option is selected, score range labels will be applied only to new results that come in after the new labels have been configured.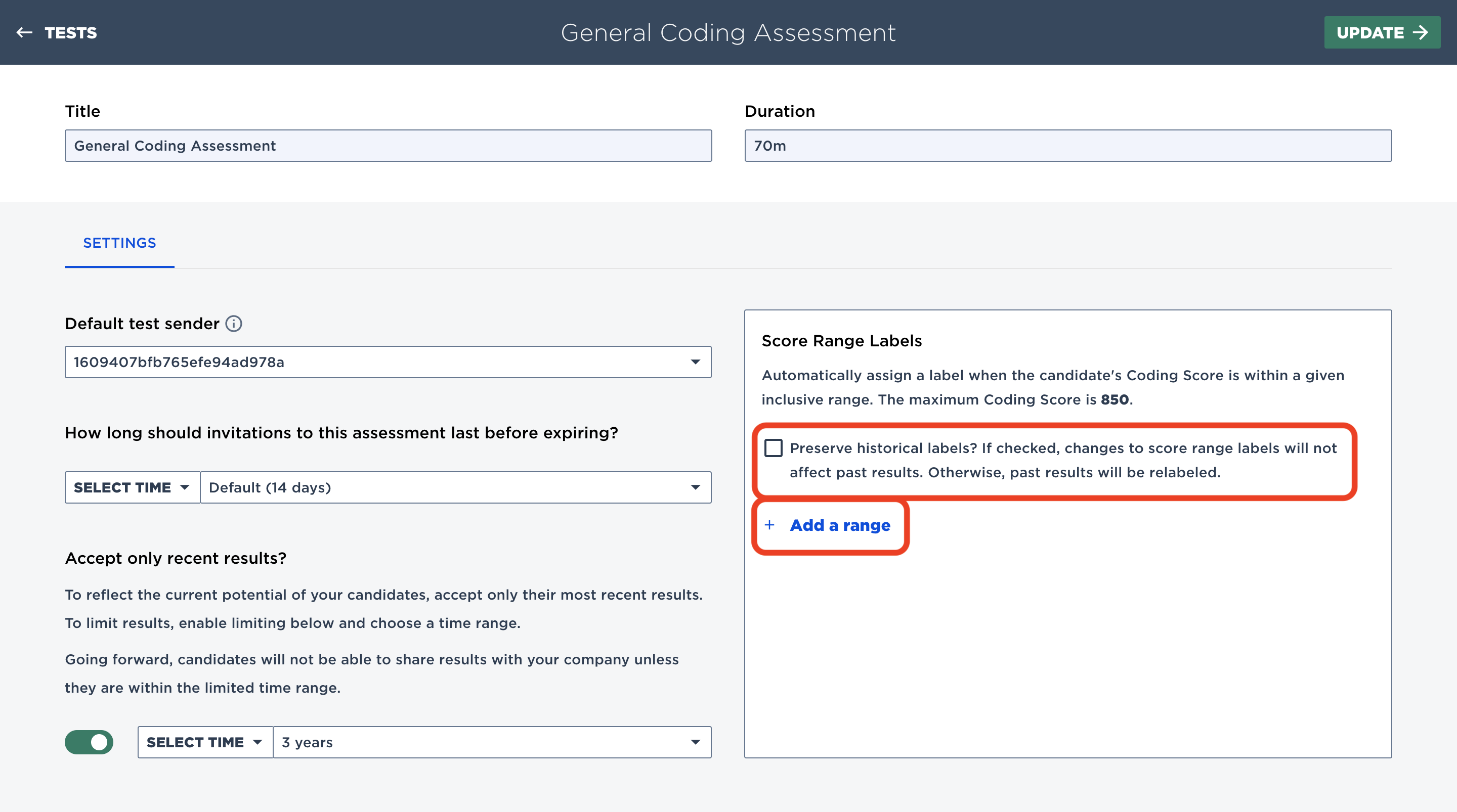 5. When you have finished setting up score range labels, click UPDATE in the top right of your screen.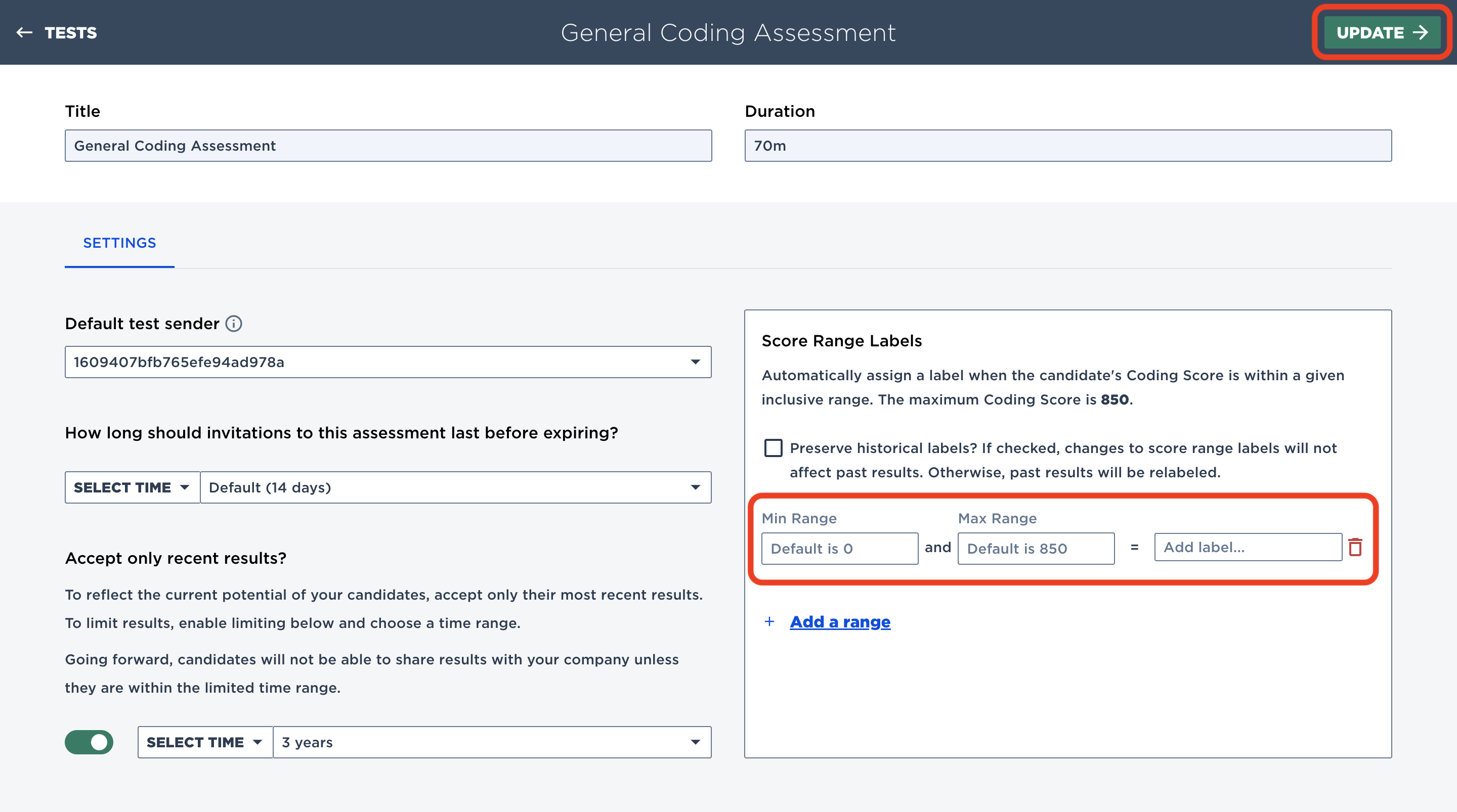 Questions? Contact support@codesignal.com.