As of January 2022, CodeSignal now supports virtual backgrounds for all video participants (candidates and interviewers) in CodeSignal Interview. This article describes how to set up a virtual background during a live interview session.
Steps
1. From your CodeSignal interview session, click the green camera icon at the bottom of your screen. Then, select Change background.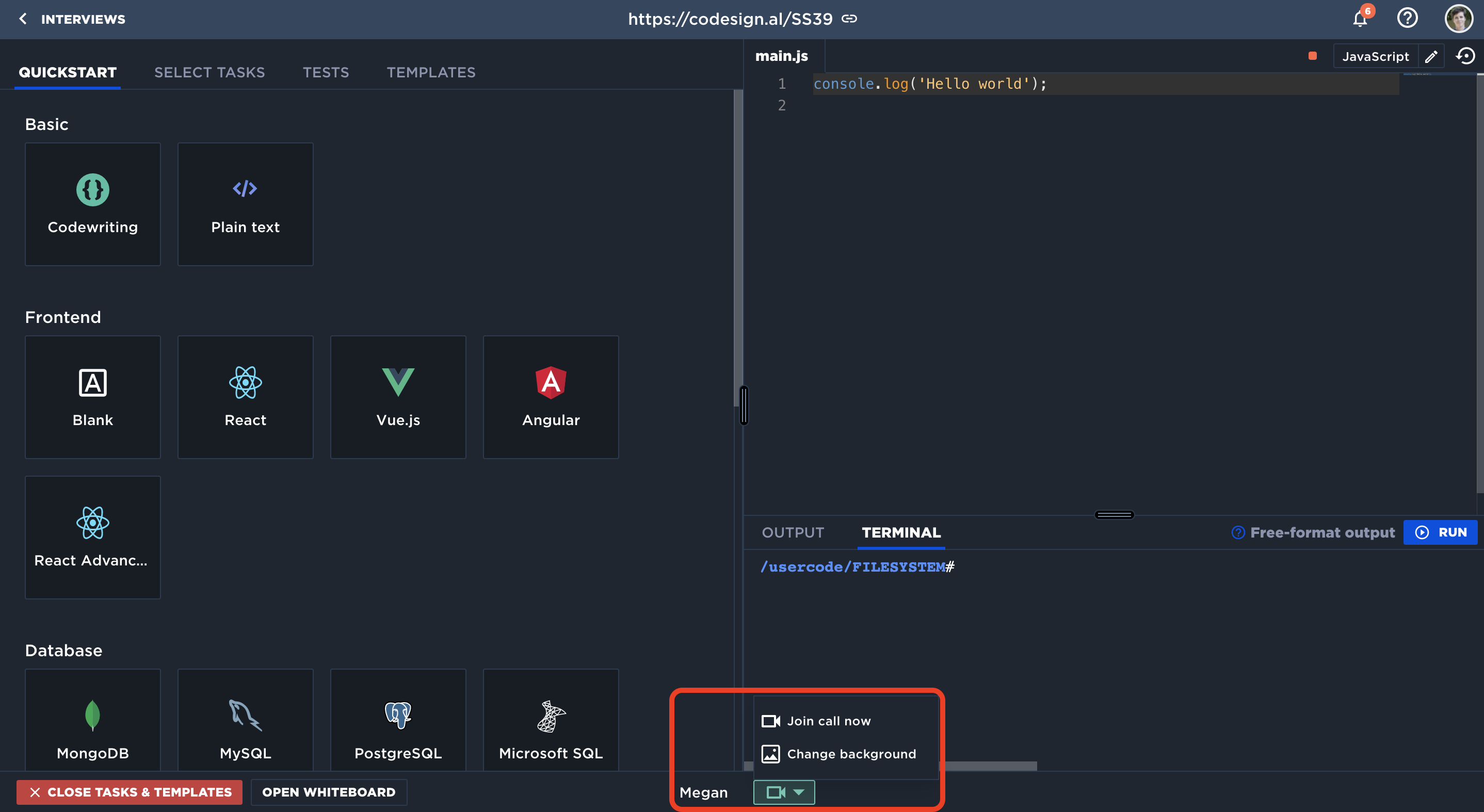 2. In the pop-up modal, you can choose the Blurred background option or upload a photo (JPG or PNG, max size of 5MB) to use as your virtual background.
When you have made your selection, click SAVE in the bottom right.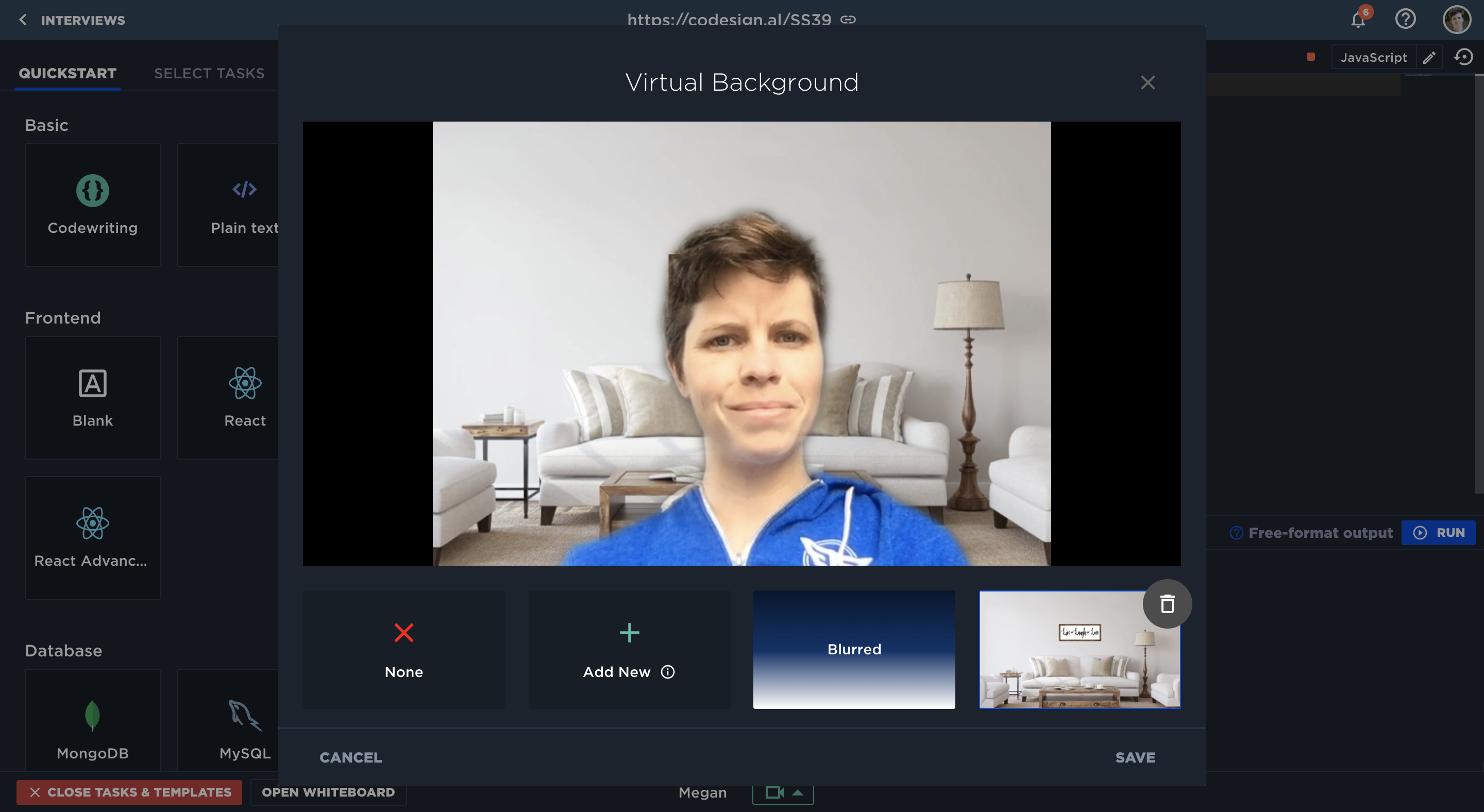 3. After saving your selection, click the green camera icon again and select Join call now. Your adjustable camera window will appear in the bottom left corner of your screen and include your virtual background selection.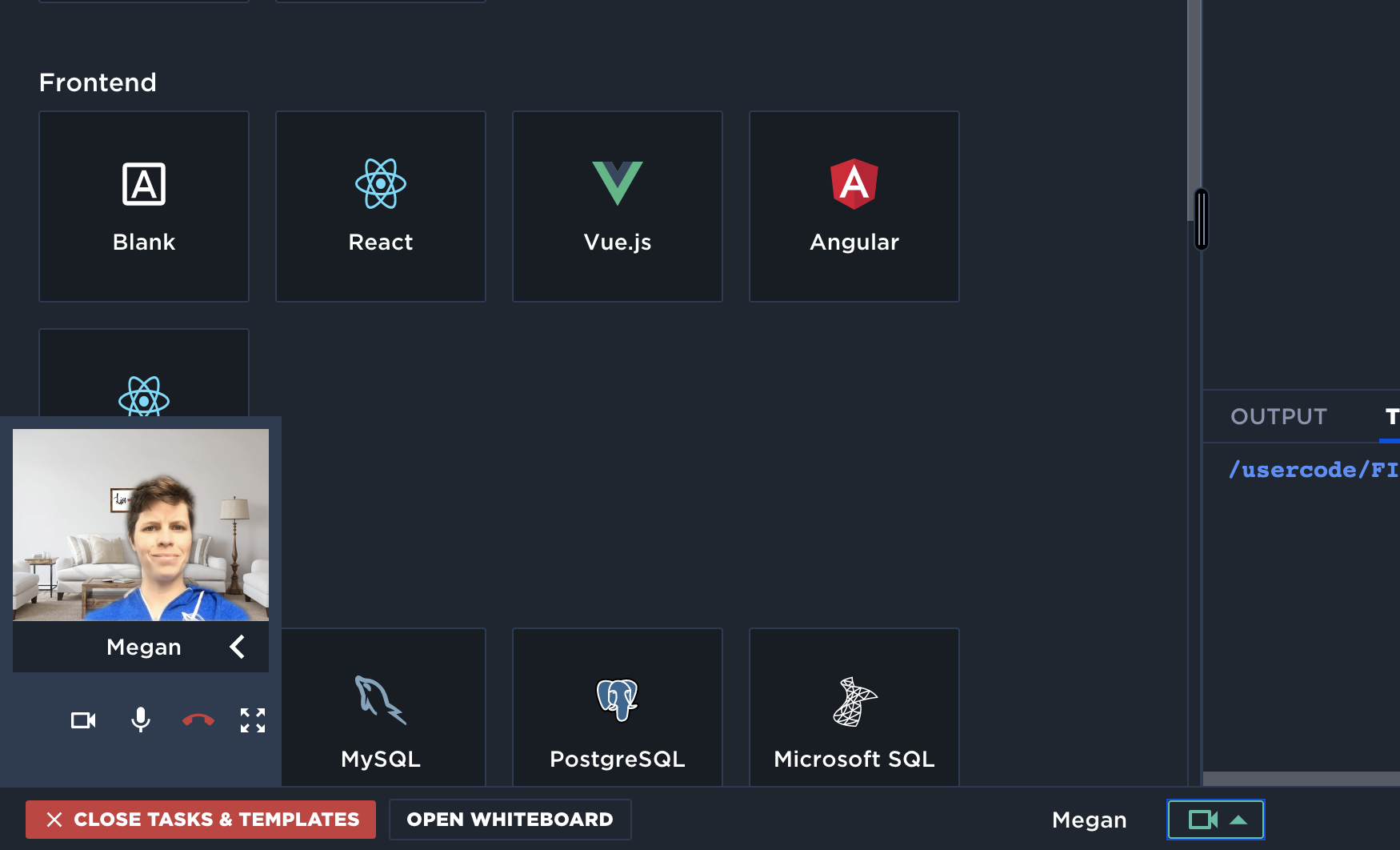 That's it! After you leave the interview, your virtual background selection will be retained for your next interview session.
Questions? Contact support@codesignal.com