You can use Zoom, Google Hangouts or your company's conferencing software of choice in conjunction with CodeSignal's live interview solution. However, you can also use CodeSignal's video chat function to connect with your candidates video audio and video. All CodeSignal Interview features are available while you use the audio/video chat function, so you can continue the interview session as usual.
How to start a call in your interview session
If you are using the latest version of Chrome or Edge browsers, once you entered your interview session, you will be prompted to adjust your Call Settings.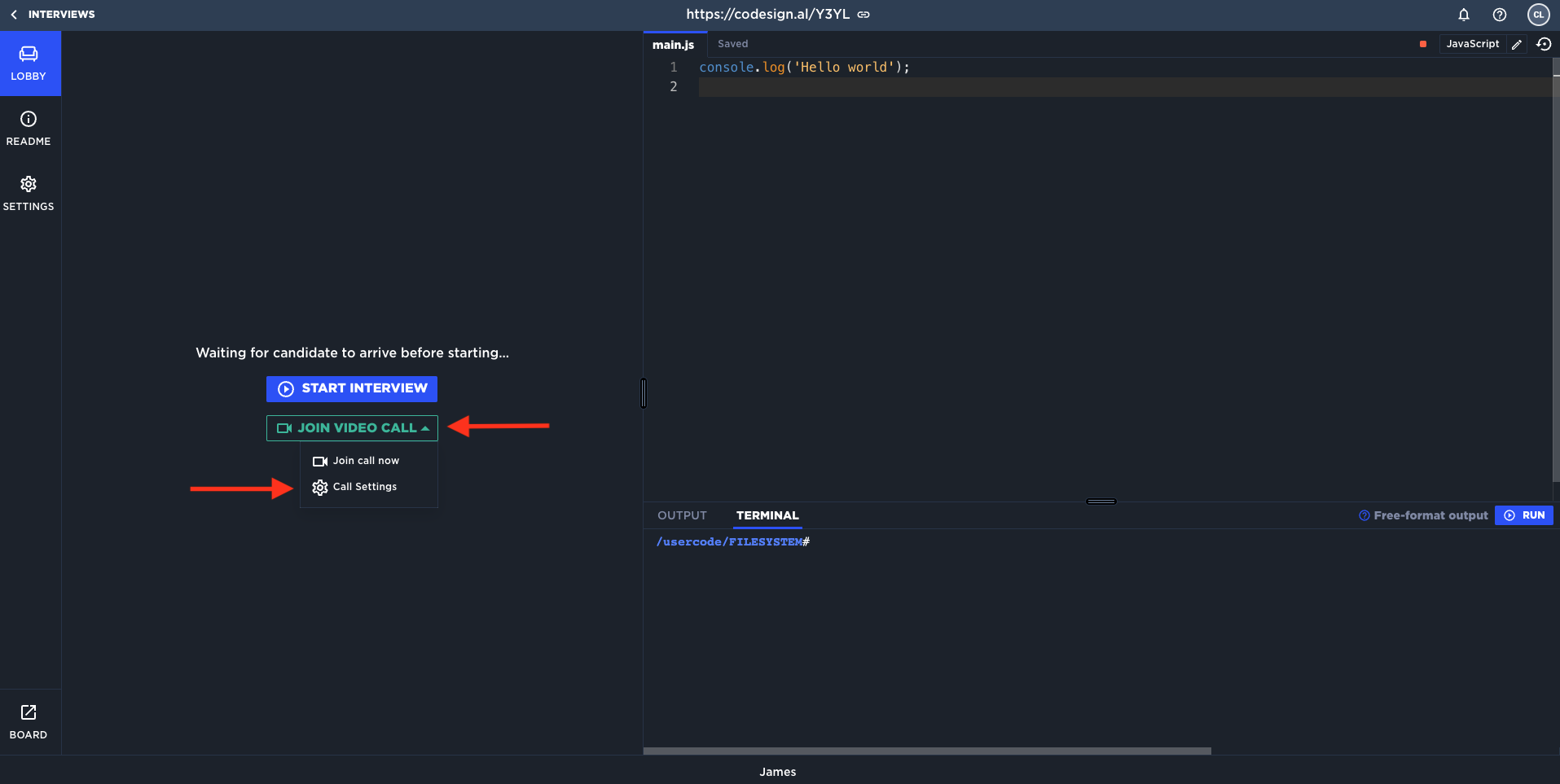 From here you can disable video and/or audio when joining the call as well as select and switch selected the audio/video device for conference calling. To disable your video and/or audio toggle on the icon.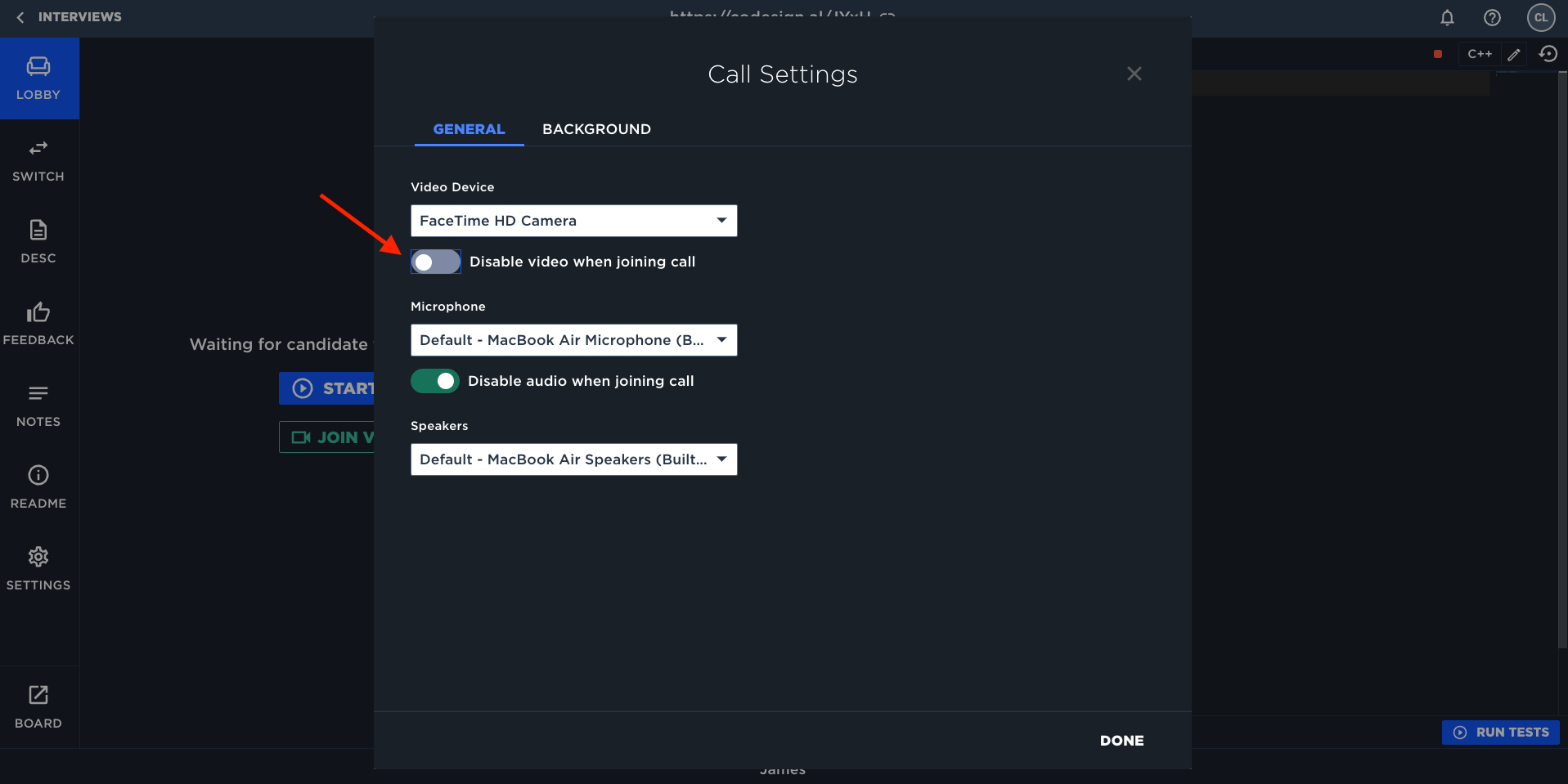 You can always adjust your video connection via the call icon button in the bottom of the interview screen. Ensure that you have a strong internet connection for our audio/video call feature, which uses peer-to-peer protocol to connect.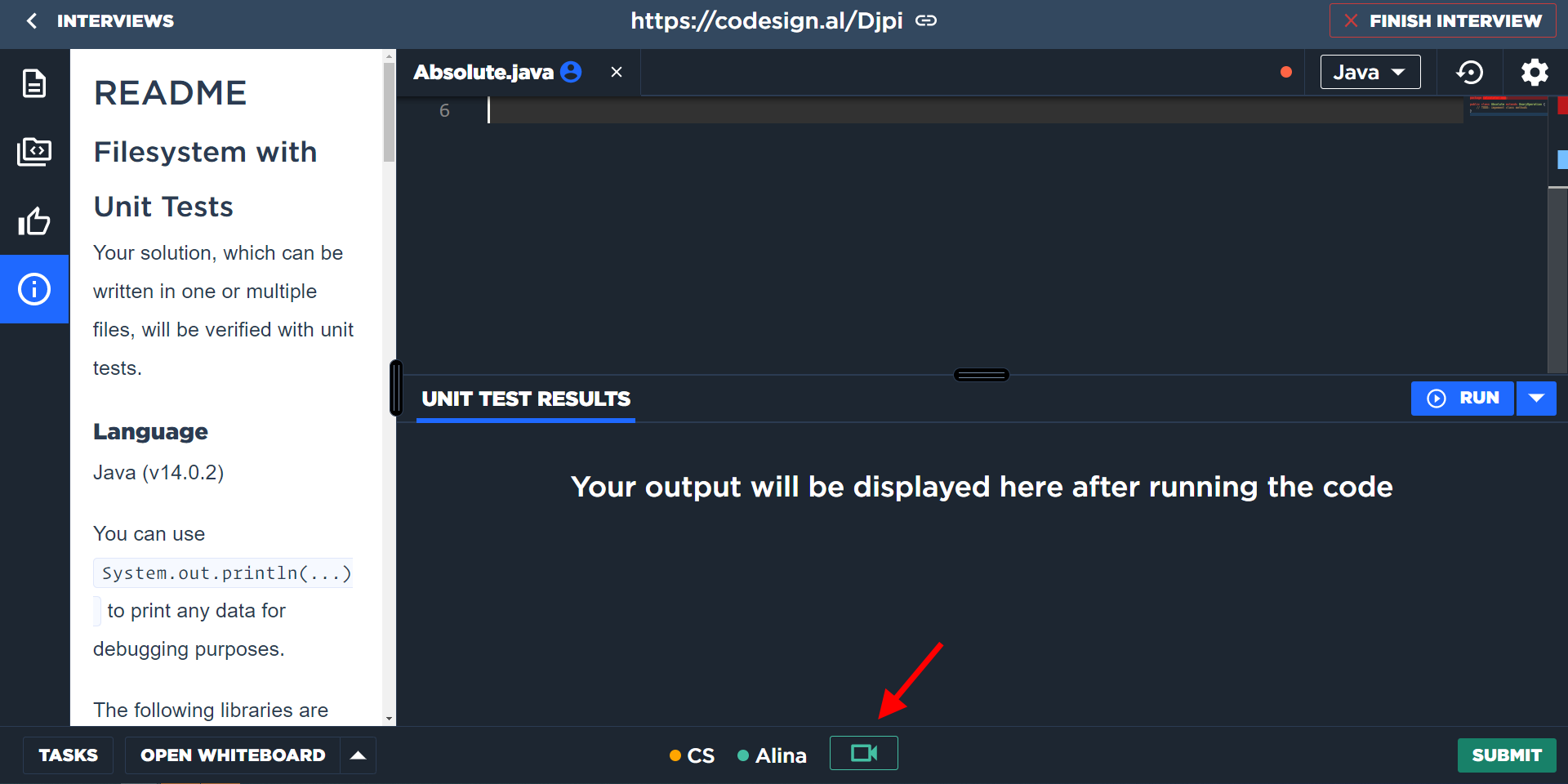 If this is your first time using the Call function, your browser will ask you to permit CodeSignal Interview to use your computer's microphone and camera. Click Allow.
Your video will show up in the bottom left corner of the screen. When the candidate (and potentially additional interviewers) join the interview session and call, their image will appear beside yours.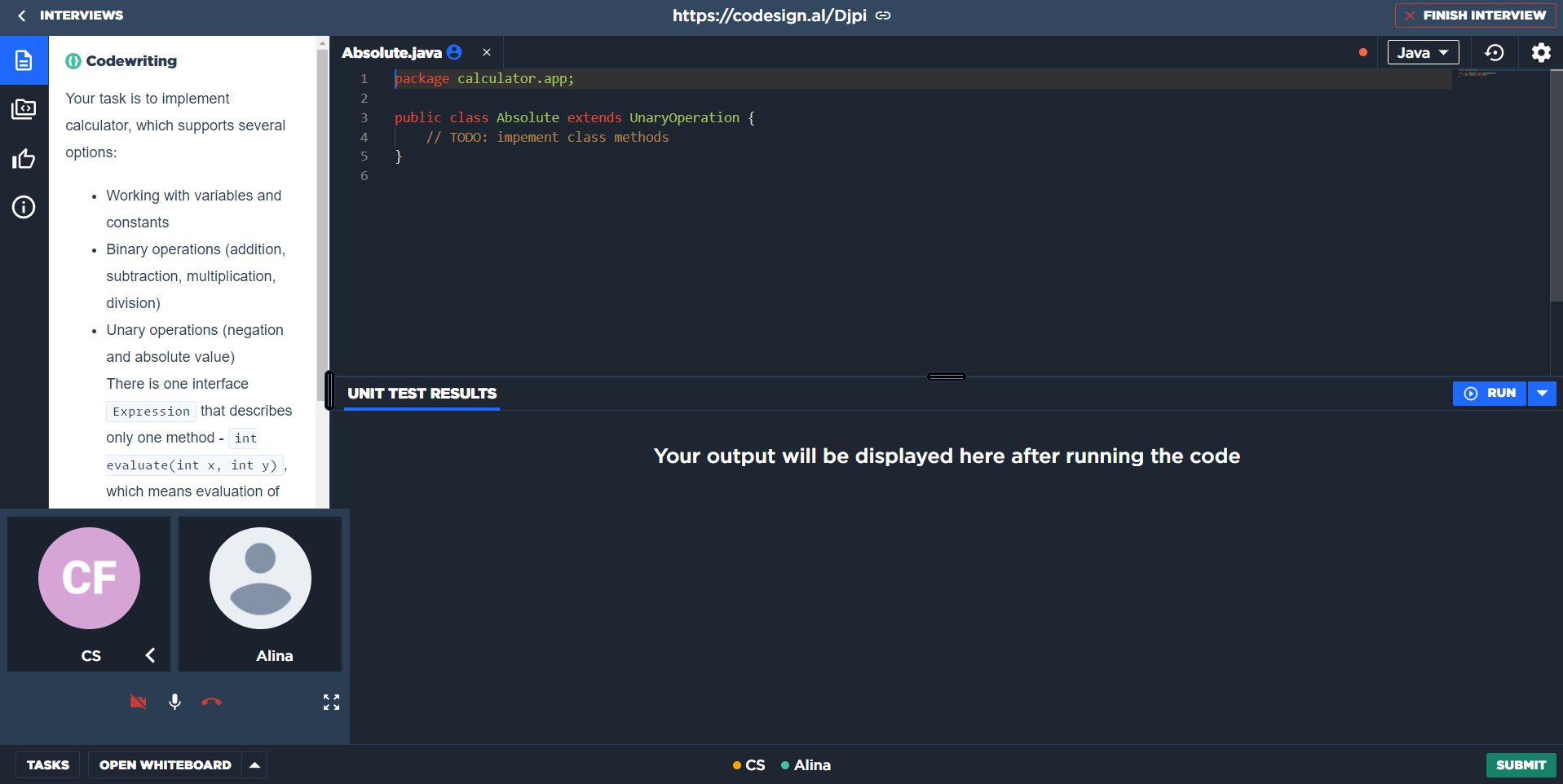 To disable your audio or video during your coding session, hover over your video and choose the Mute your video and/or Mute your microphone options.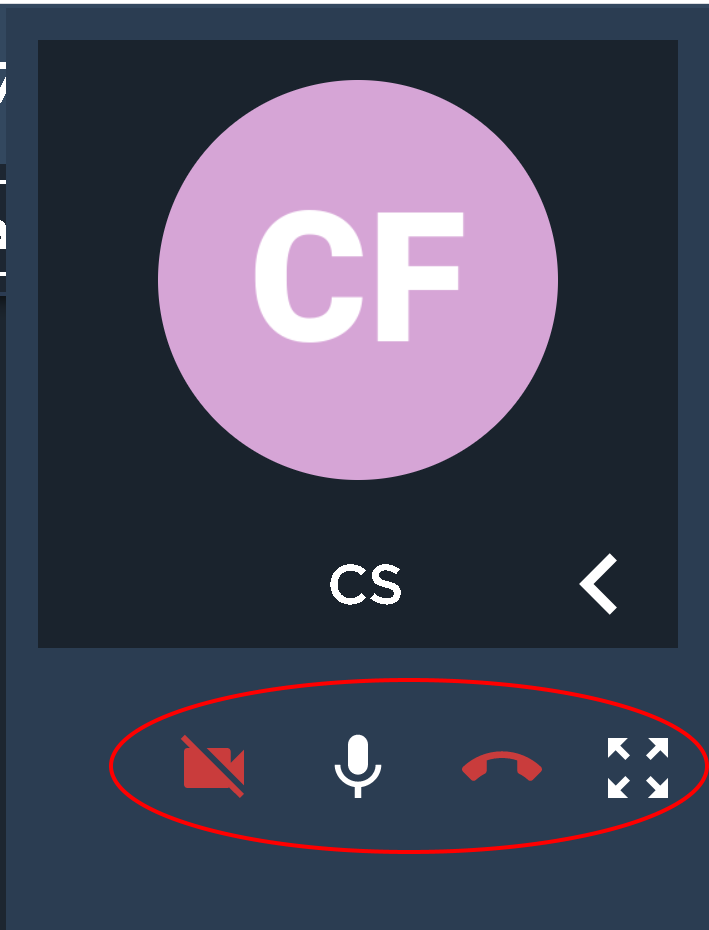 To leave the video chat altogether, select the Hang up option from your video. Your candidate also has access to these options.

Questions? Email support@codesignal.com.