You can send a CodeSignal certification request or test invitation to your candidate directly from LinkedIn Talent Hub. Additionally, when your candidate completes the assessment, you can access their coding report directly from Talent Hub.
Prerequisites
You must have completed the CodeSignal <> Talent Hub integration set-up
You must be logged into your CodeSignal account
You must be logged into your LinkedIn Talent Hub account
Steps
Send an assessment invitation
1. From your LinkedIn Talent Hub dashboard, navigate to the relevant Project. Then, search or scroll within your Pipeline or Talent pool to find the candidate to whom you'd like to send a CodeSignal assessment invitation.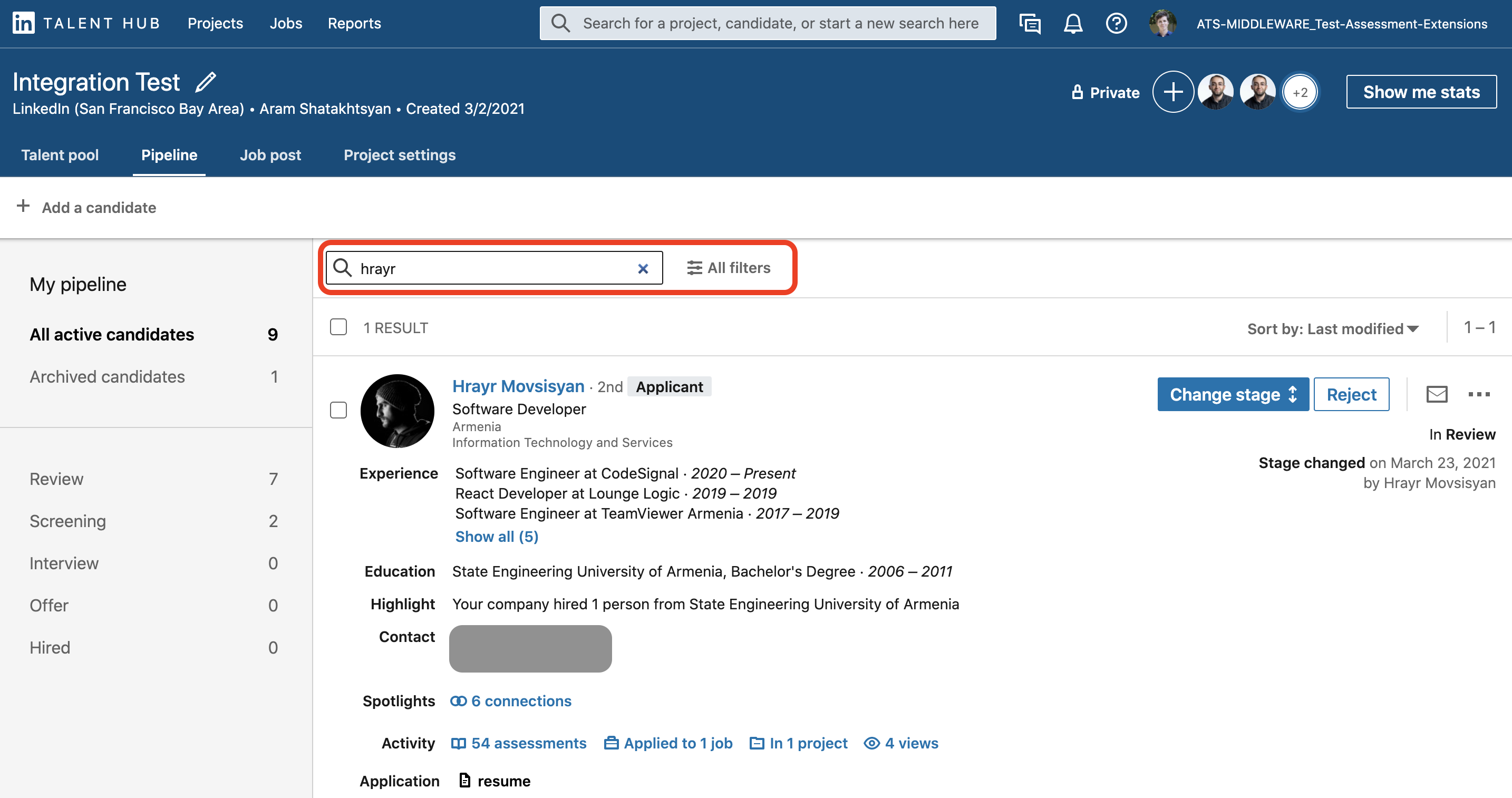 2. From the candidate's profile, click the ellipsis (...) icon in the top right. Then, click Send assessment.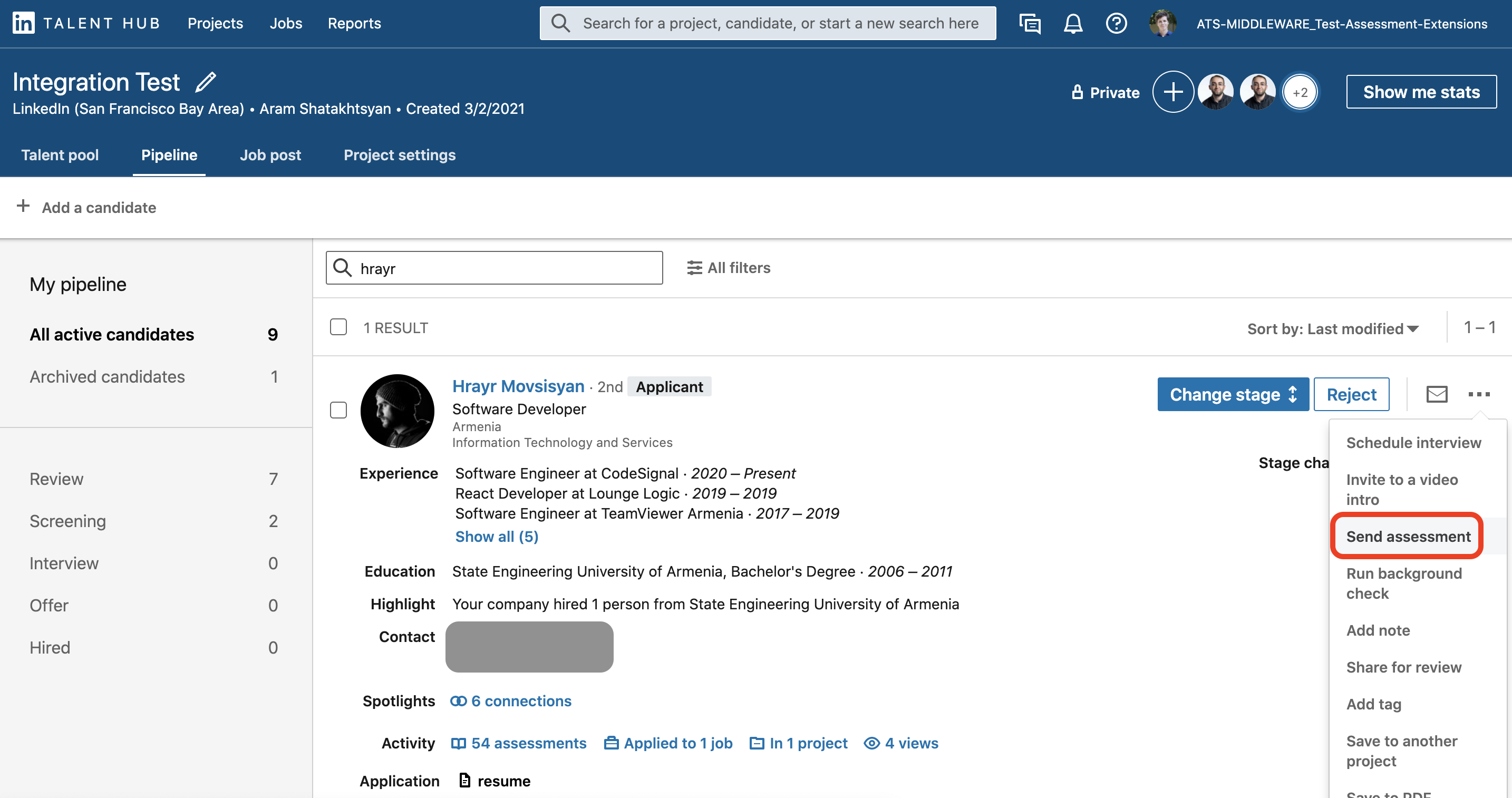 3. You will then be prompted to select an assessment to send.
In the Assessment provider field, select CodeSignal from the dropdown menu.
In the Assessment package field, select the CodeSignal test or certification request you'd like to send to your candidate. Note that this field will automatically be populated with assessments created in your CodeSignal account.
Then, click the Send button.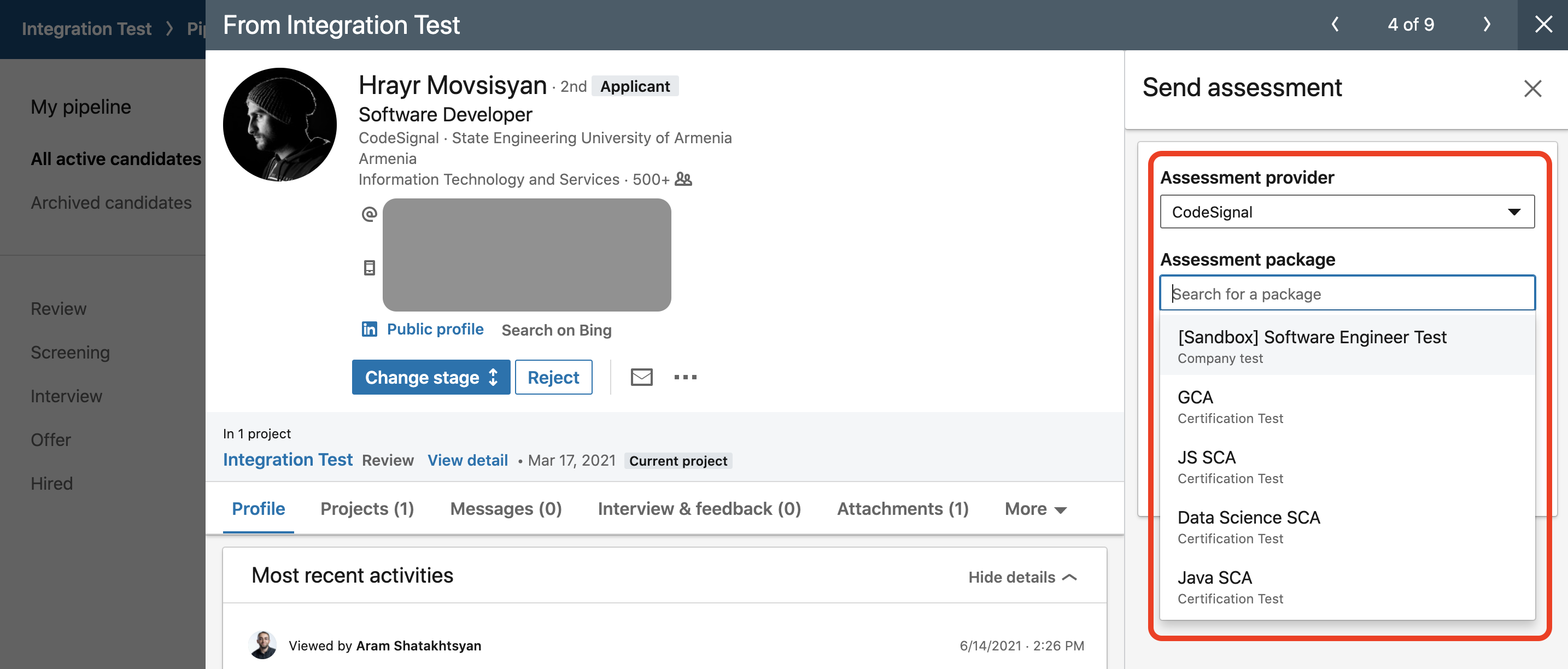 View assessment status and coding report
After you've invited your candidate to a CodeSignal assessment, their status will be updated in Talent Hub.
4. From the candidate's profile, navigate to Recruiting Activities in the More dropdown menu. You will see a status of Pending assessment for an assessment that the candidate has not yet completed.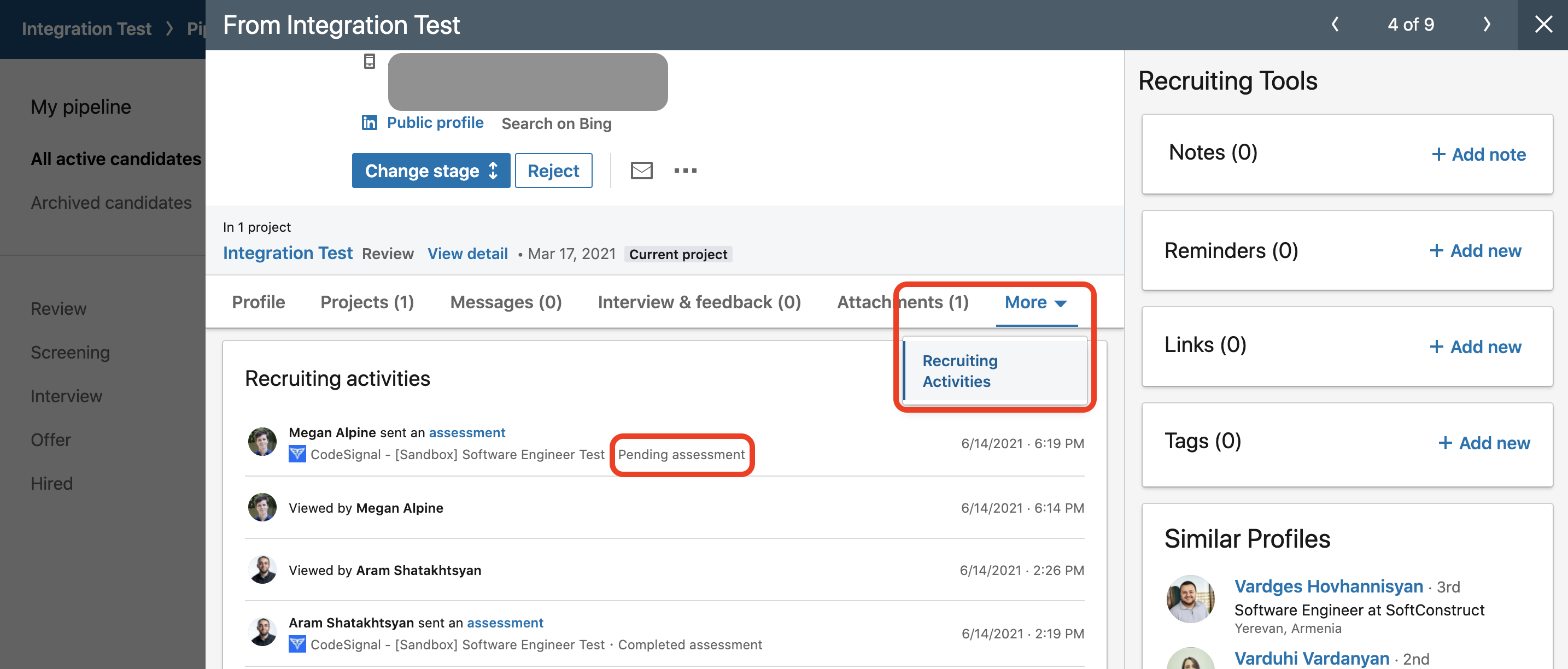 5. To view a candidate's coding report, you will again navigate to Recruiting Activities. When a candidate has completed an assessment, their status will change to Completed assessment. The assessment link will take you to the candidate's coding report in CodeSignal.

Note: a third status you may see for a candidate's CodeSignal assessment in Talent Hub is Pending manual score. Assessments with this status contain tasks that require manual grading by an interviewer at your company.
Questions? Contact support@codesignal.com