The latest version of Google Chrome or Mozilla Firefox is required to proceed with CodeSignal certified assessments. Additionally, you must ensure that your screenshare settings are enabled within your browser.
When you begin the assessment, you should see these two screens in succession: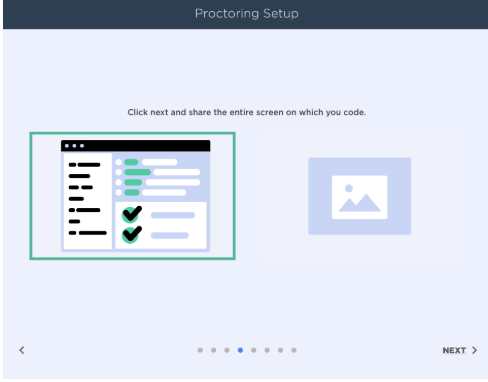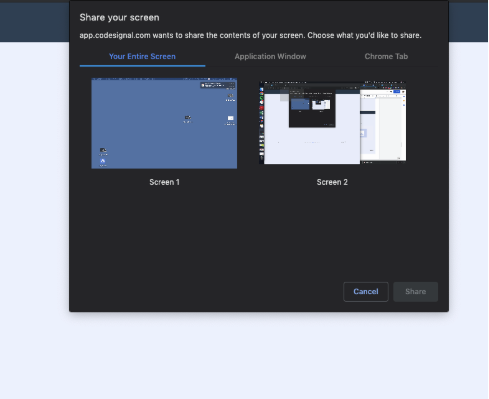 Select your screen, and click "Share." Your screen will be recorded. If you are still experiencing issues, refresh your browser and try again.