The latest version of Google Chrome or Mozilla Firefox is required to proceed with CodeSignal certified assessments. Additionally, you must ensure that your screenshare settings are enabled within your browser.
When you begin the assessment, you will be taken through module that includes the following steps:

Verifying browser compatibility

Sharing your video

Sharing your screen


Network Connection

Taking your photo

Capturing a photo of your identification
The image below is what you will see when you first enter this module. Note: screenshots were taken in Google Chrome Version 96.0.4664.110 on macOS.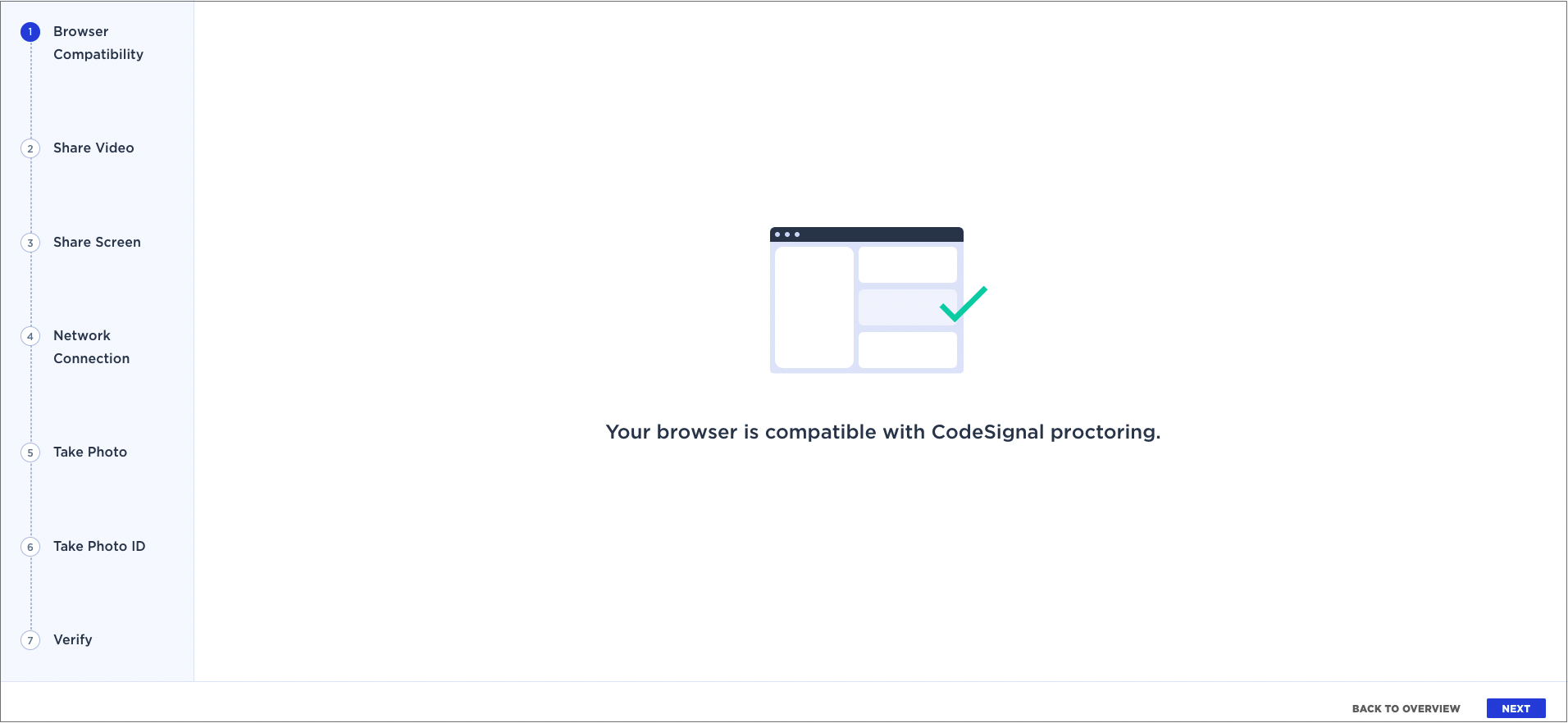 When you make it to Step 3: Share Screen, select "Entire Screen" in the pop-up modal. Then, click Share.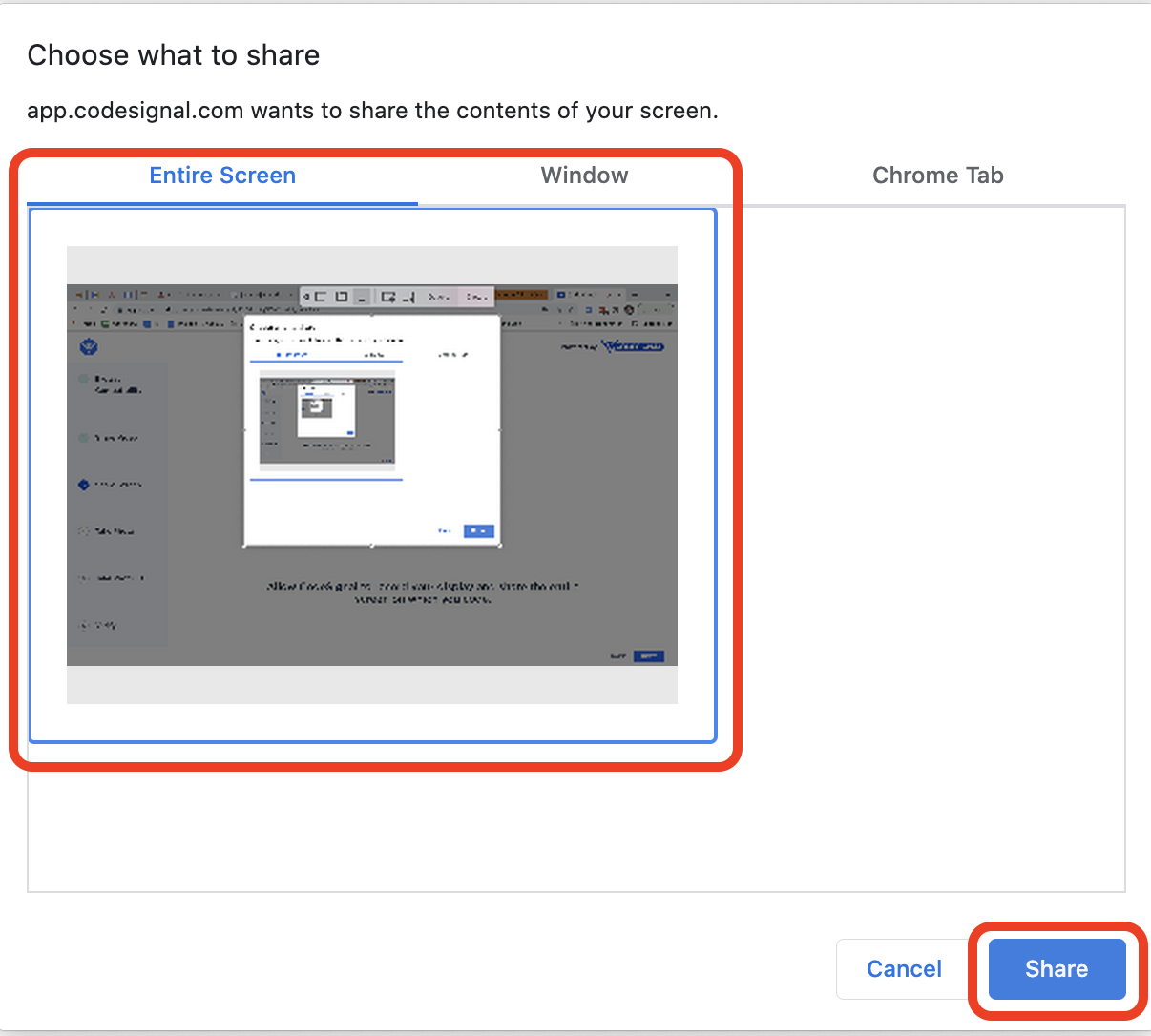 You will know you have successfully shared your screen when you see a browser notification indicating that app.codesignal.com is sharing your screen.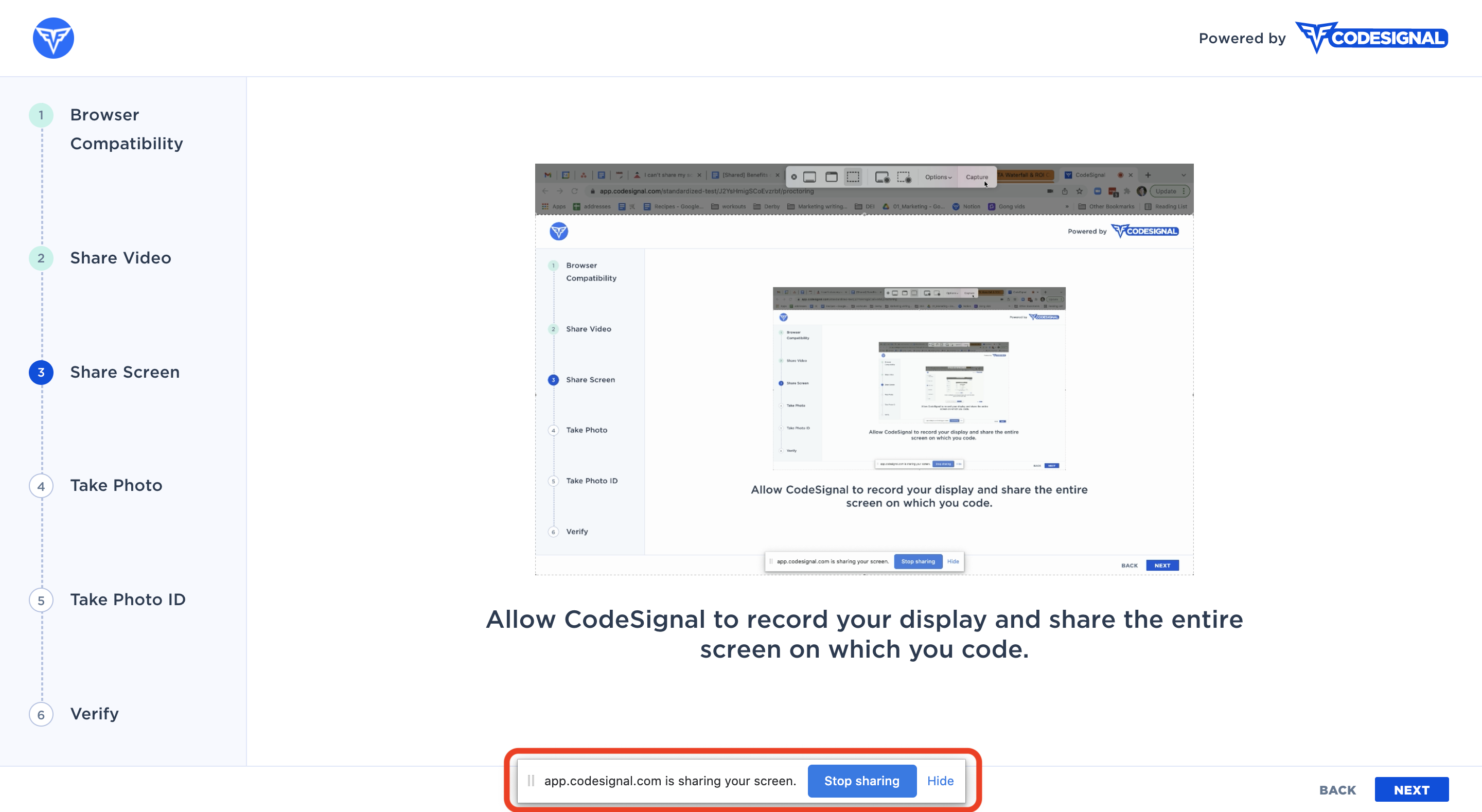 The 4th step is a Network Connection test to ensure you have a stable connection to proceed with a proctored session. If our diagnostic test shows your connection is poor, we recommend you wait to take the assessment until you have a stronger connection. Please be aware that it may take 10 seconds or more to run the network connection test.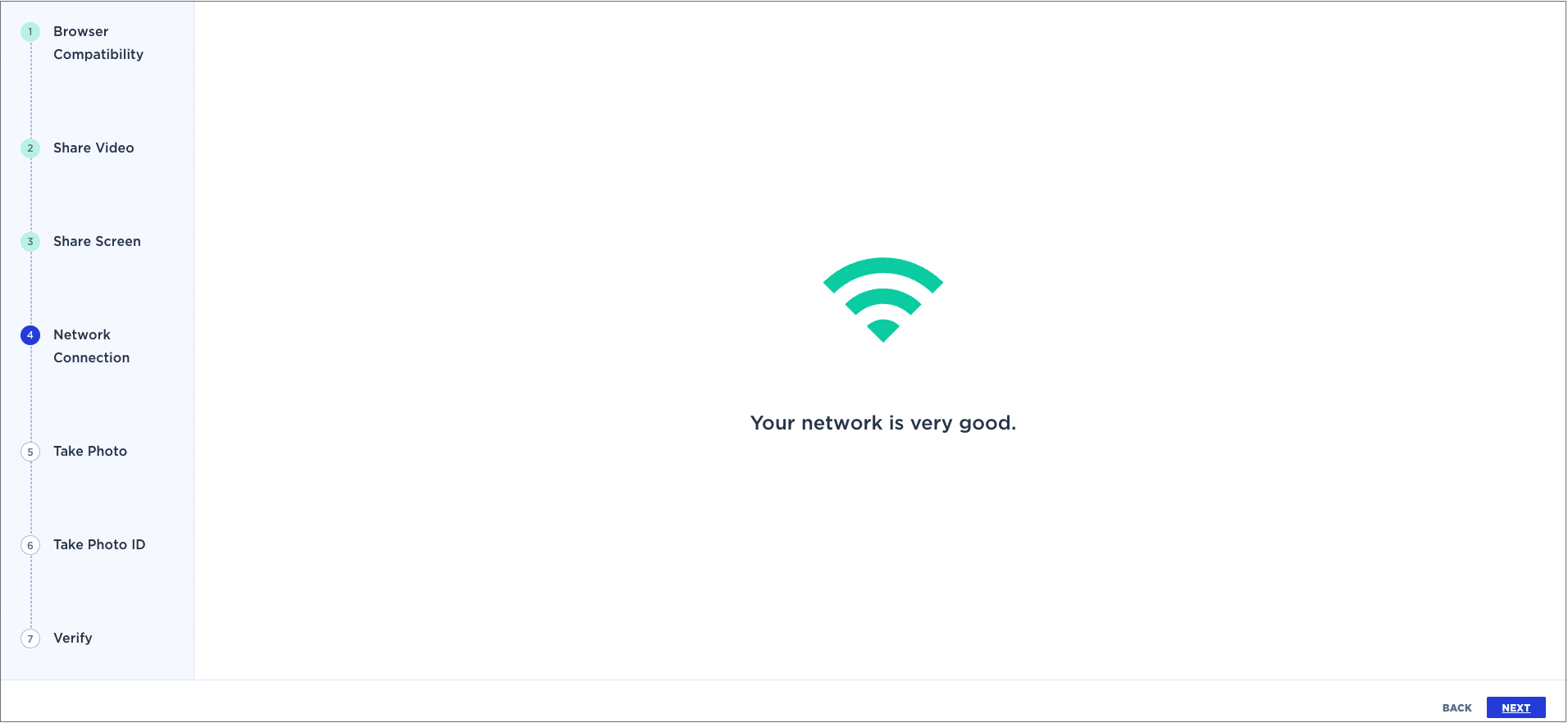 Please note that your screen will be recorded. If you are still experiencing issues, refresh your browser and try again.
More questions? Contact support@codesignal.com