This article describes how to access and share assessment results for CodeSignal certified assessments, such as the GCA. Skip to a section using the following links:
To begin, log in to your company's CodeSignal account and navigate to the CERTIFY tab. Then, click CERTIFICATIONS to choose the appropriate assessment type.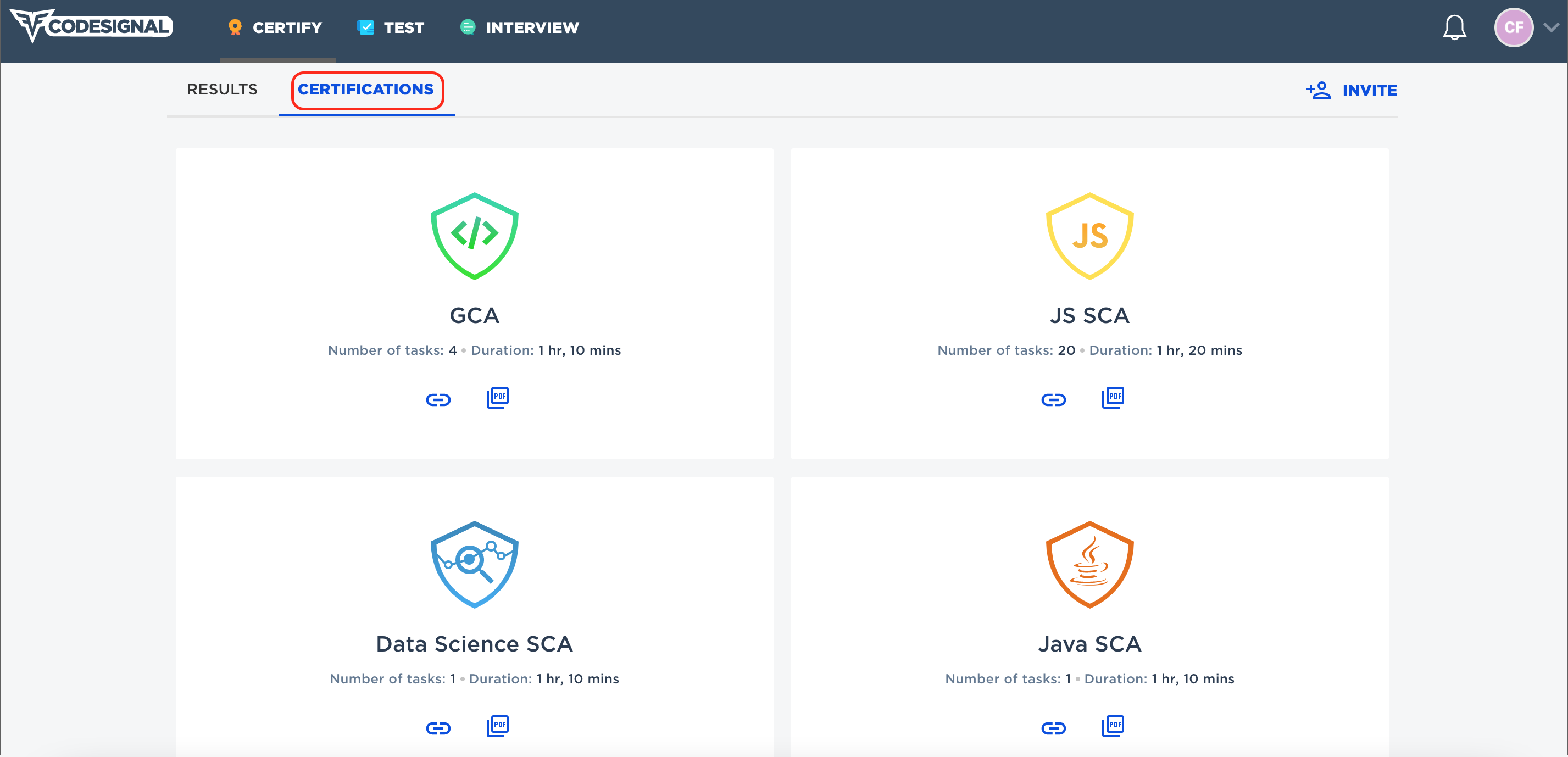 Accessing a certified assessment result
From the CERTIFIED tab, search for your candidate by name/email. Note: The candidate's highest score will be shown here, even if it is not the most recent score.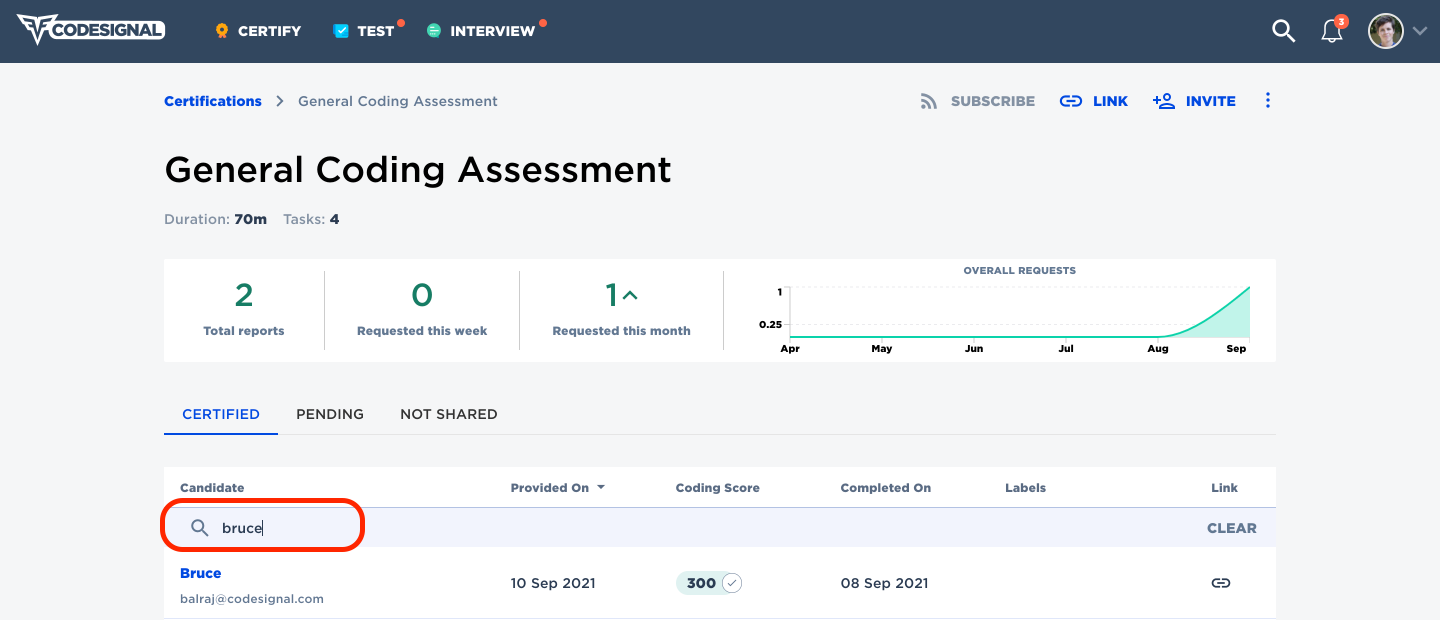 Click on the candidate's name to view their coding report. Then click on the assessment.

To see the diff of the candidate's solution for the task, click on the row icon next to the task's name. On the left-hand side you'll see the code that the candidate was given when starting the task. On the right-hand side, you can see everything that the candidate changed for their final submission.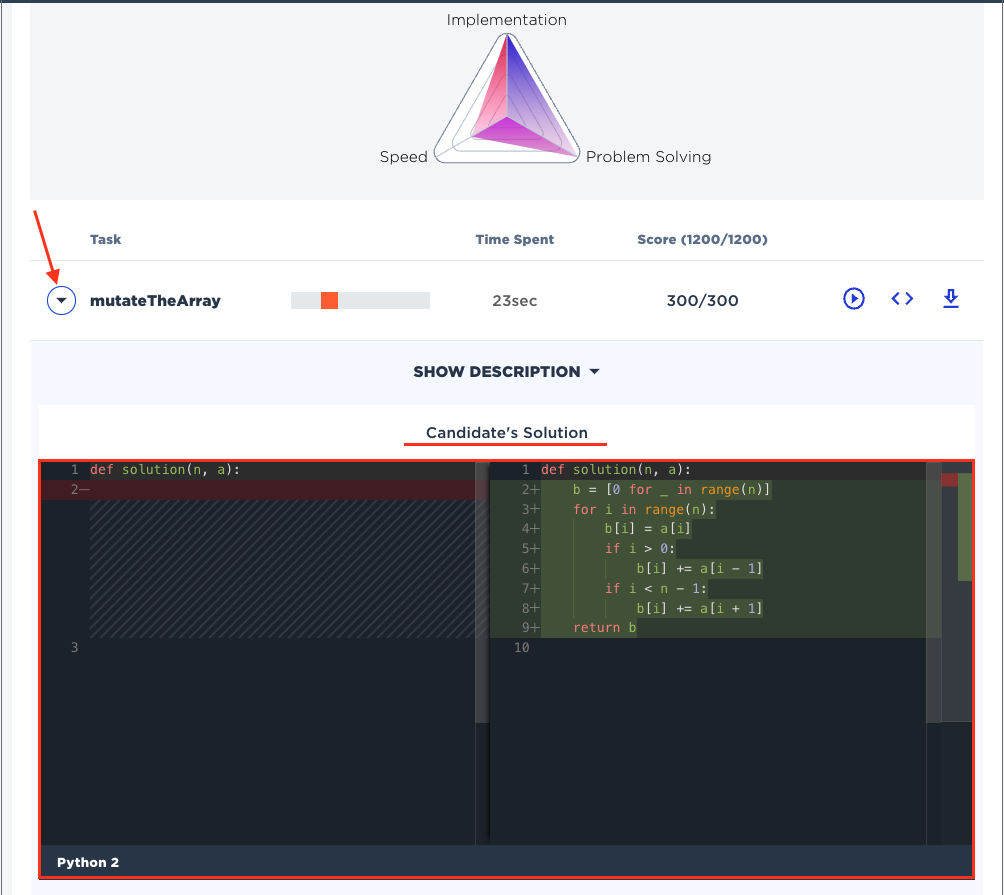 You can also view the candidate's final solution by clicking on the double row icon.

Accessing a rejected (non-verified) assessment result
To view rejected assessment results, first navigate to the NOT SHARED tab in the dashboard for the certified assessment in question. Then, filter for results that are "Expired (Not verified)." Note that rejected results will still expire.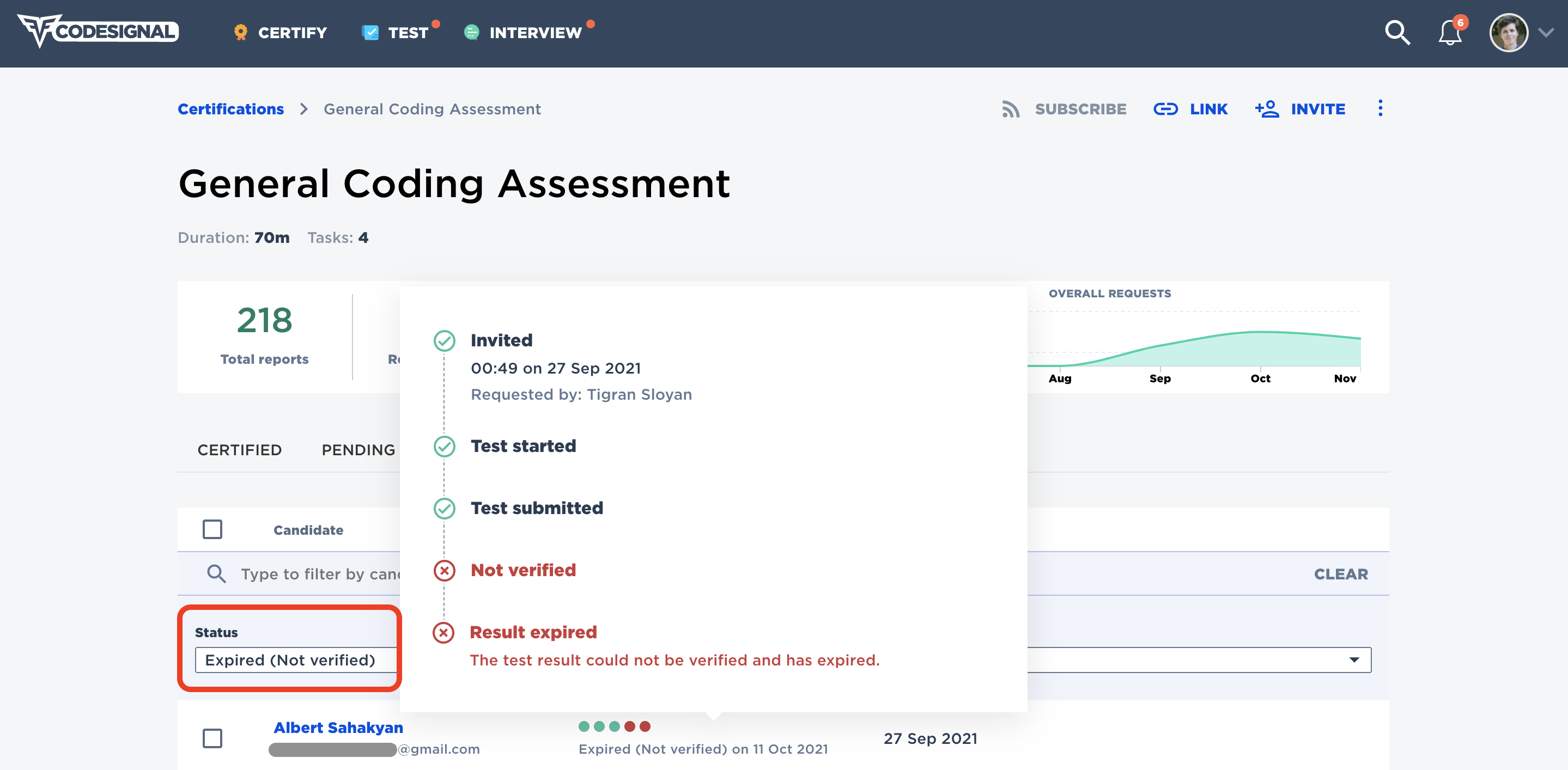 You can also view the coding score and coding report for non-verified results. Note that the coding score will appear in red (rather than green), indicating that it was not verified.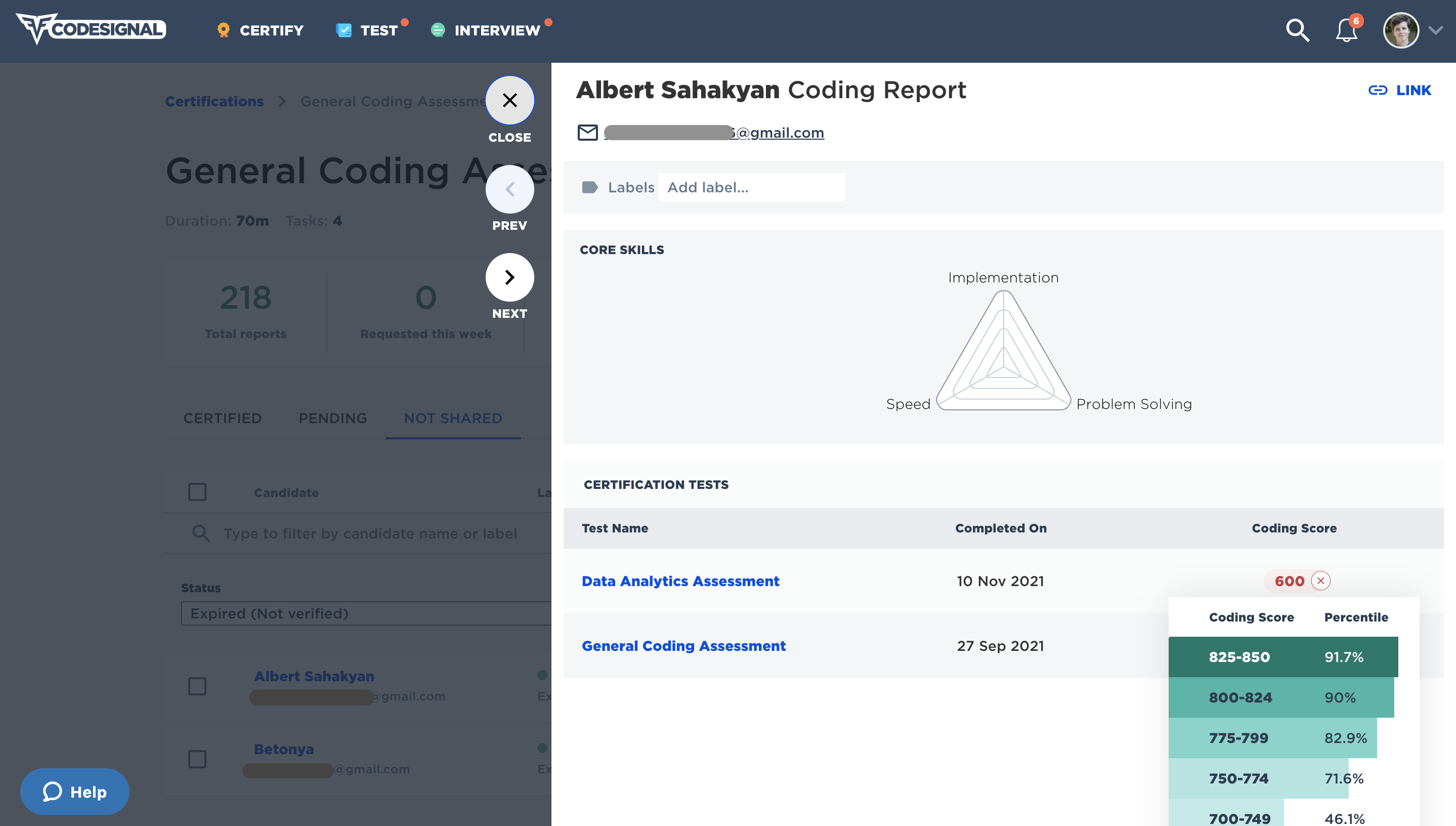 Sharing an assessment result
Once you have navigated to an assessment result, you have 2 ways to access and share the link:
a. Click the link icon to the right of the candidate's name.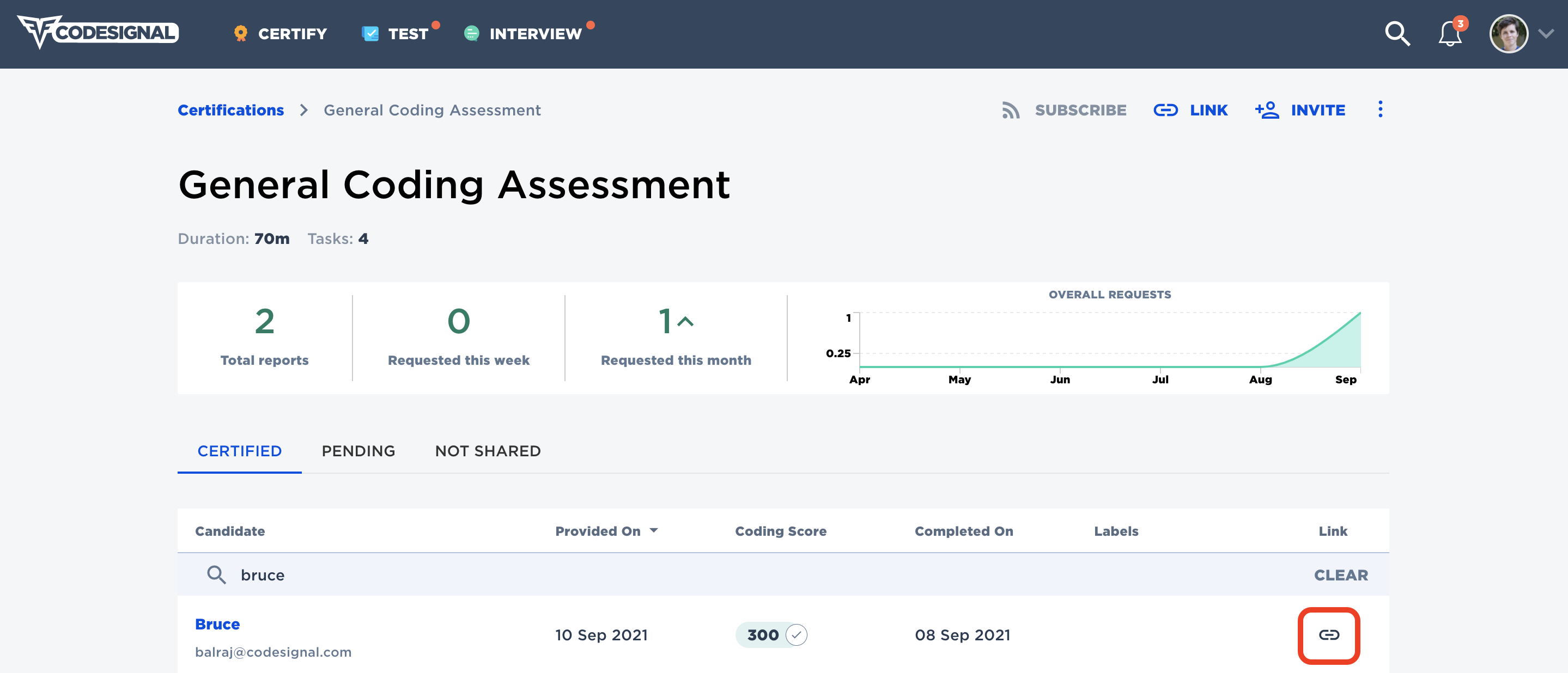 b. Or, you can click on the candidate's name to view all their results on CodeSignal certified assessments. To share from this screen, click LINK in the top right.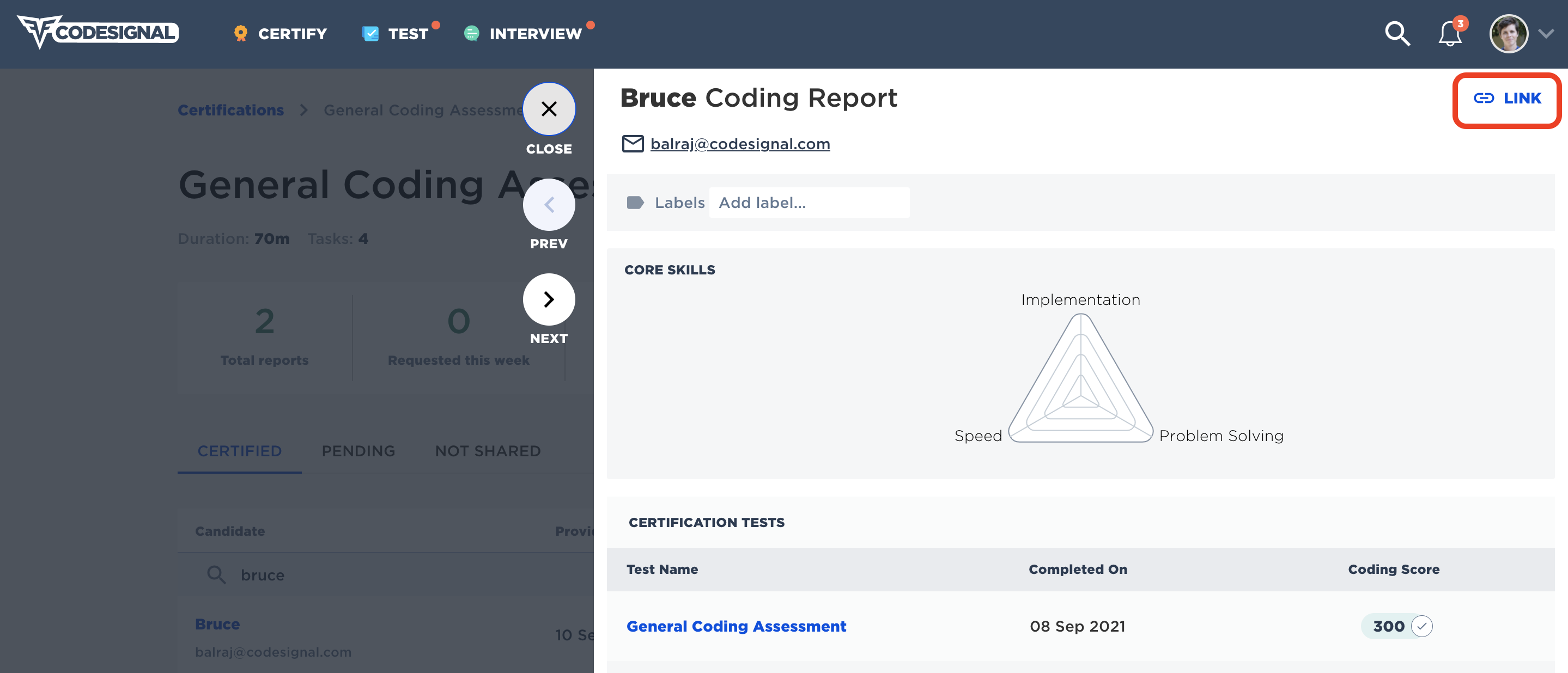 4. After you click the link icon via one of these methods, you will see a pop-up modal with options to copy either a public link or a restricted link, which requires the viewer to be logged in to CodeSignal to access.
Click the copy icon to the right of the link you wish to use to copy the link URL. Then, click DONE.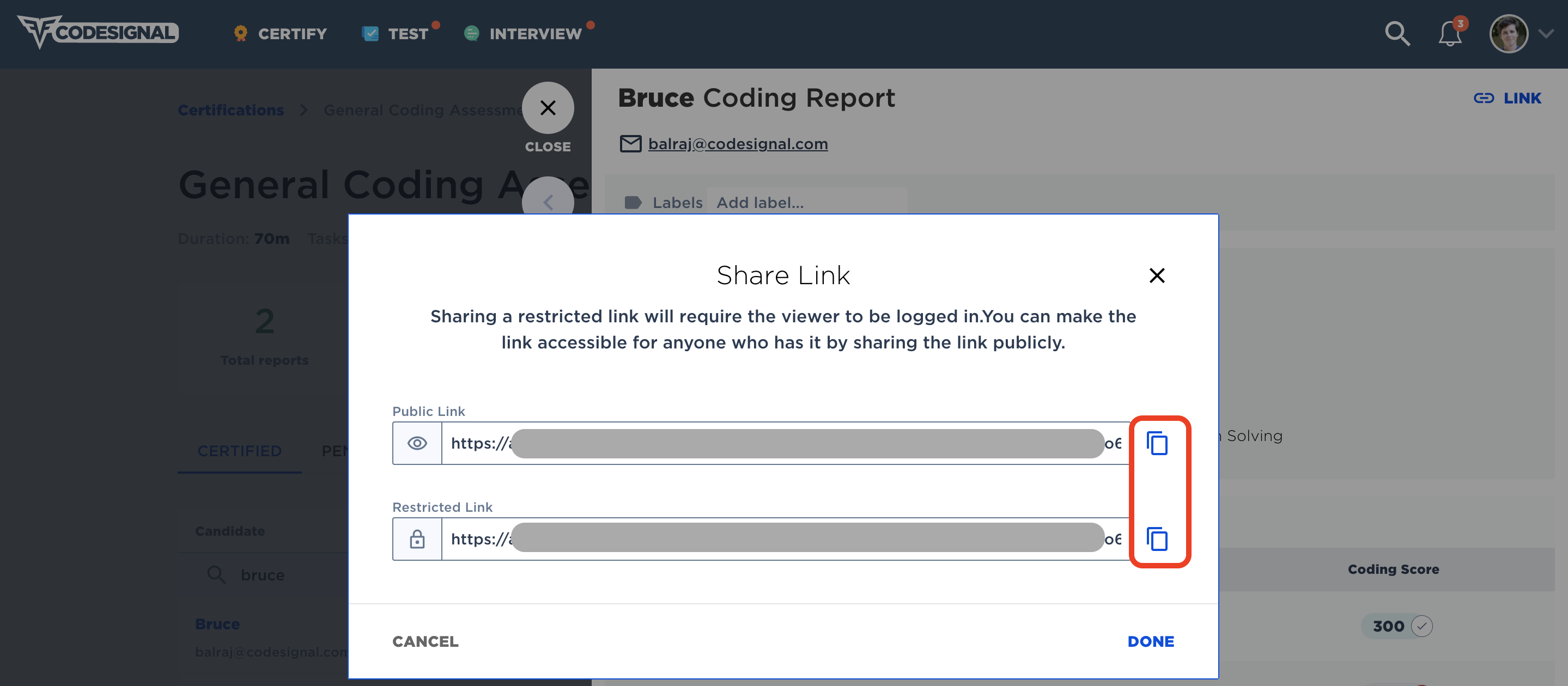 Questions? Contact support@codesignal.com