Note: Only team members with Admin permissions can add new team members, modify team member permissions, or delete team members in CodeSignal.
Invite a Colleague to CodeSignal
Step 1. Go to your profile drop-down and select USERS & TEAMS. Remember, you must have Admin permissions to do this!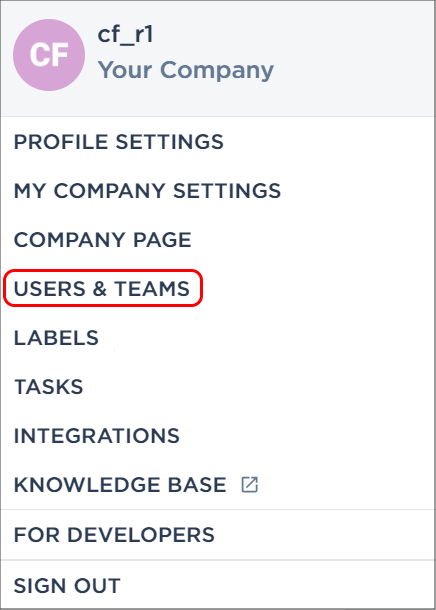 Step 2. Click on +INVITE.

Step 3. Enter your colleague's name and email address (lowercase letters only) into the modal. Under Role, assign the level of access authorized for the team member (review Permissions by role here). If you are utilizing Teams in CodeSignal, assign the member to their relevant team (optional step).
Click NEXT. Then click Send Invite on the next page.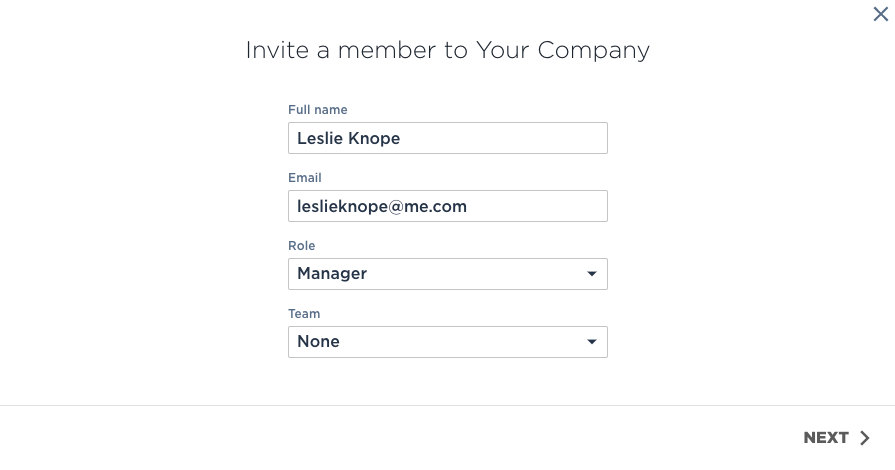 Step 4. The new team member will receive an email prompting them to log in to CodeSignal. All they need to do is click the button in the email and log in, then they'll be ready to start assessing candidates!
Edit Team Members' Status
To change a team members' status, click on the current role and choose the preferred one.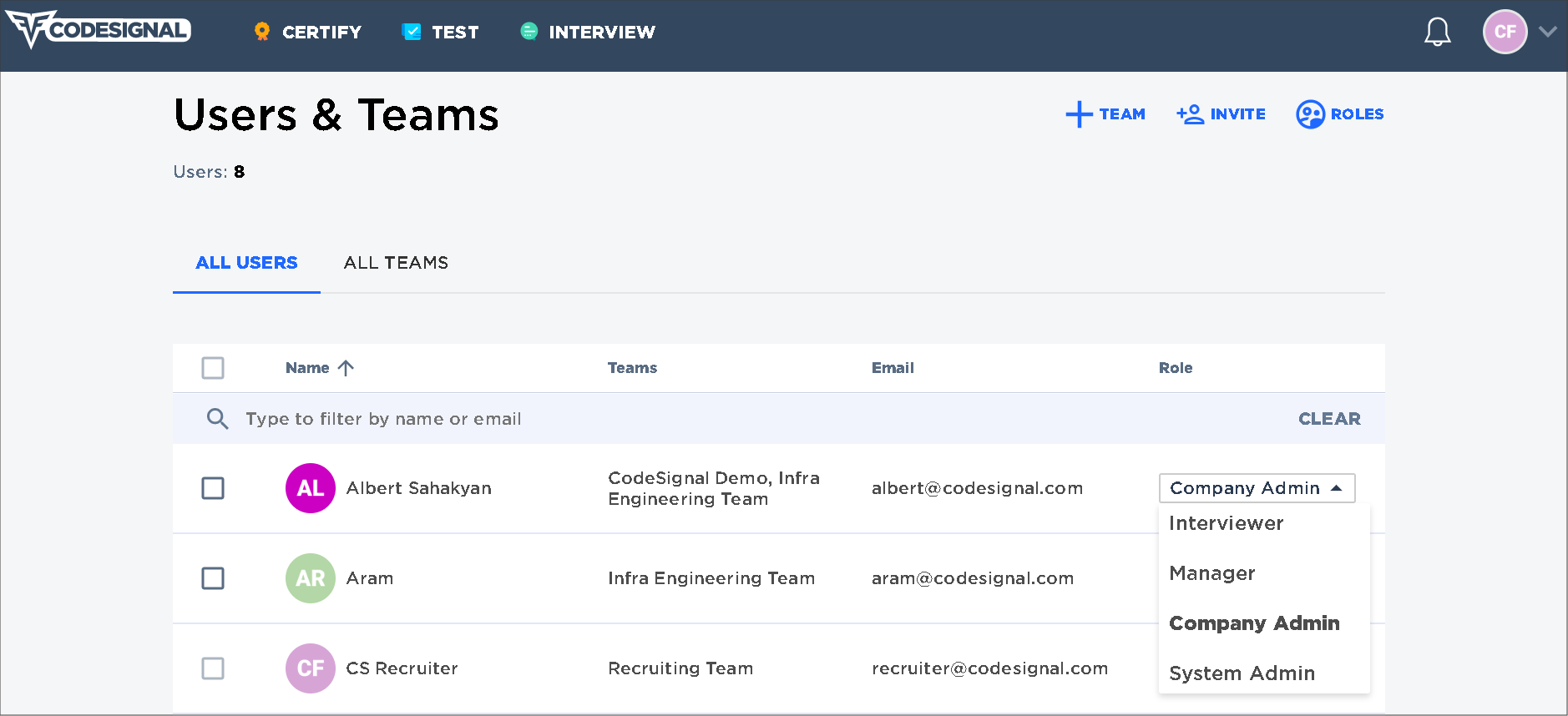 Delete a Team Member
To delete one of your company's team members, select and click the Delete. You will be asked to confirm this deletion.