With CodeSignal's Chrome Extension, you can generate new CodeSignal interview session links directly within Lever and simplify the interview scheduling process.
*This is independent of the Lever and CodeSignal integration for automated assessments using the API and Webhooks.
Prerequisites
Your organization uses Lever as its ATS.
Your organization has access to CodeSignal Interview.
You are logged into both CodeSignal and Lever.
There is a valid email address listed on the candidate profile in Lever.
Steps
1. Go to the CodeSignal's Chrome Extension page on Chrome Web Store and click the Add to Chrome button to add it to your Chrome Browser.
Note: You will skip this step if you've done this before and have the extension already.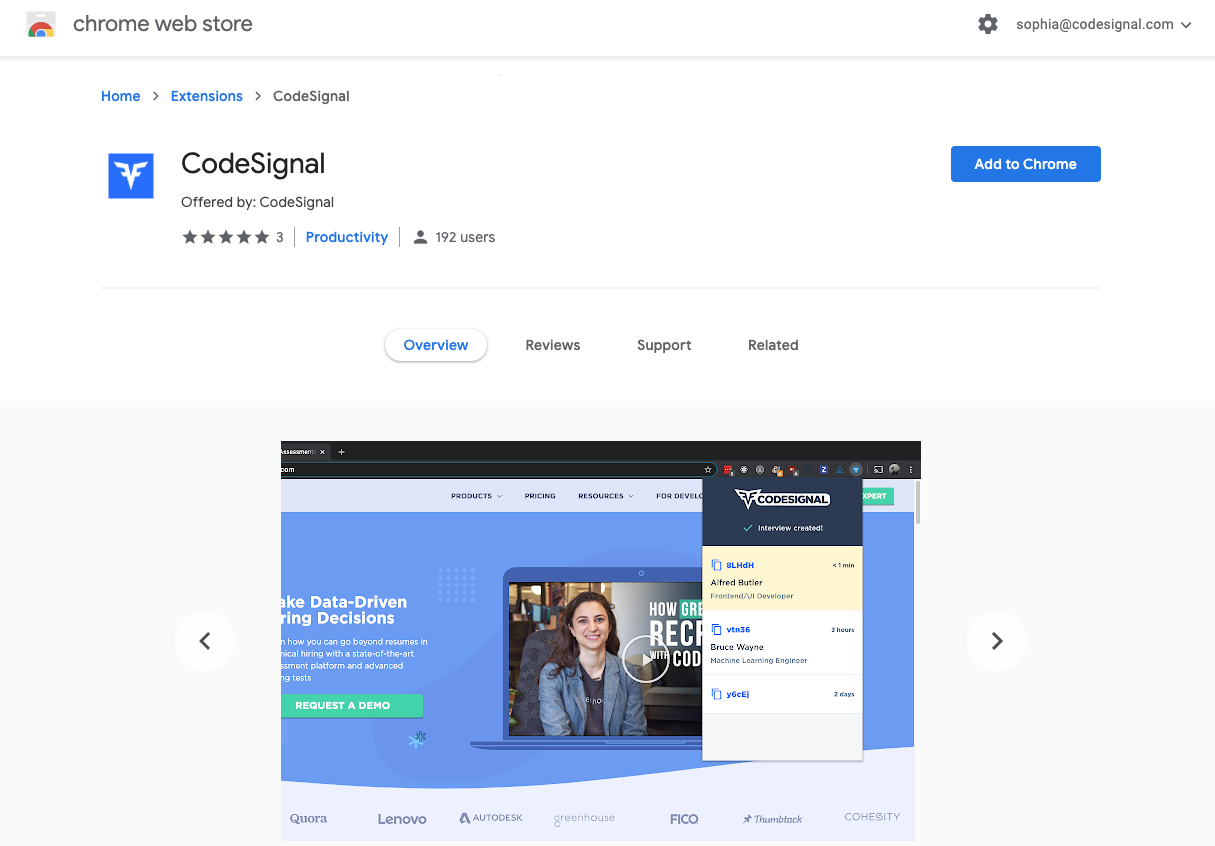 2. Open a candidate's profile in Lever and click the Schedule (calendar) icon.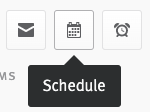 3. In the Find Interviewers field, search for and select one or more interviewers. Select a time and a duration for the interview. Then, click the SCHEDULE button to navigate to the next slide.

4. Click the CREATE INTERVIEW LINK button to generate a link.
Note: If you are not currently logged in to CodeSignal, you will see the CodeSignal log-in pop-up on your right side of the screen.

5. You will see Interview link created! on the screen. Click the COPY TO CLIPBOARD button to copy the link and paste it into the event description section.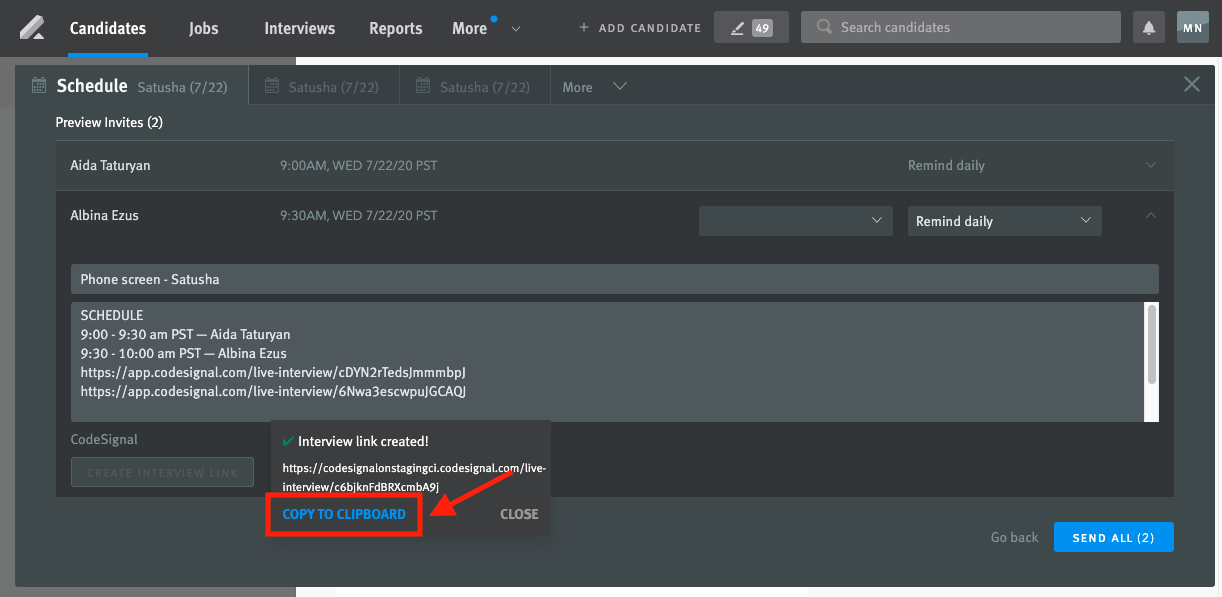 That's it!
Questions? contact support@codesignal.com