To learn what to expect in terms of questions, read What should I Expect? When you begin the test, you will see a page with all the tasks, and you may select one of the tasks to work on. This is how your test will appear when you first click the link: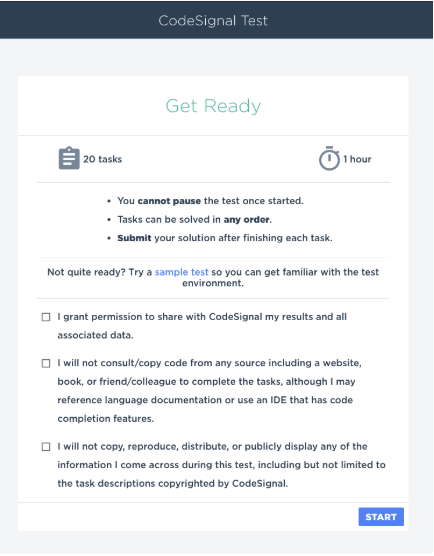 When you click START, the timer begins and you will see all of the tasks: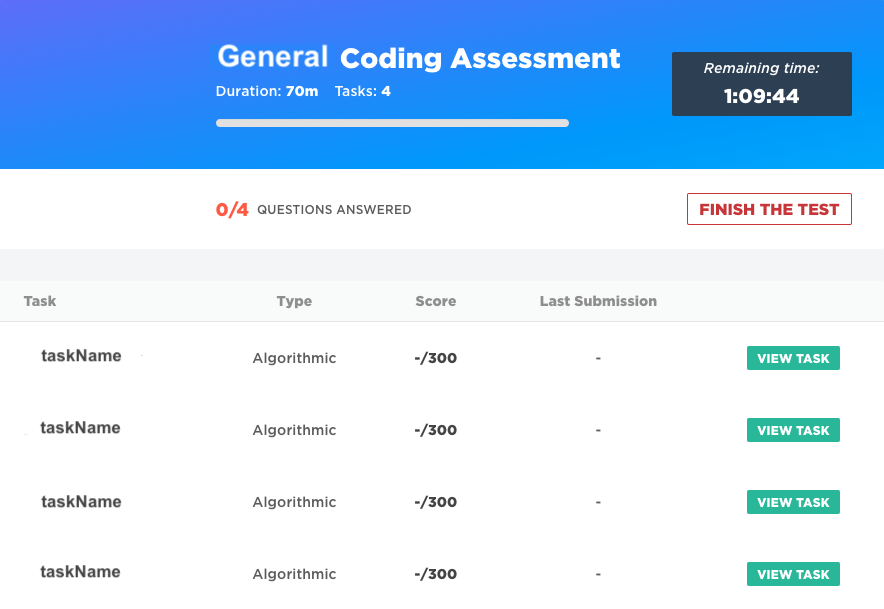 When you click on VIEW TASK, you will see the task description written to the left and the IDE for coding your solution to the right: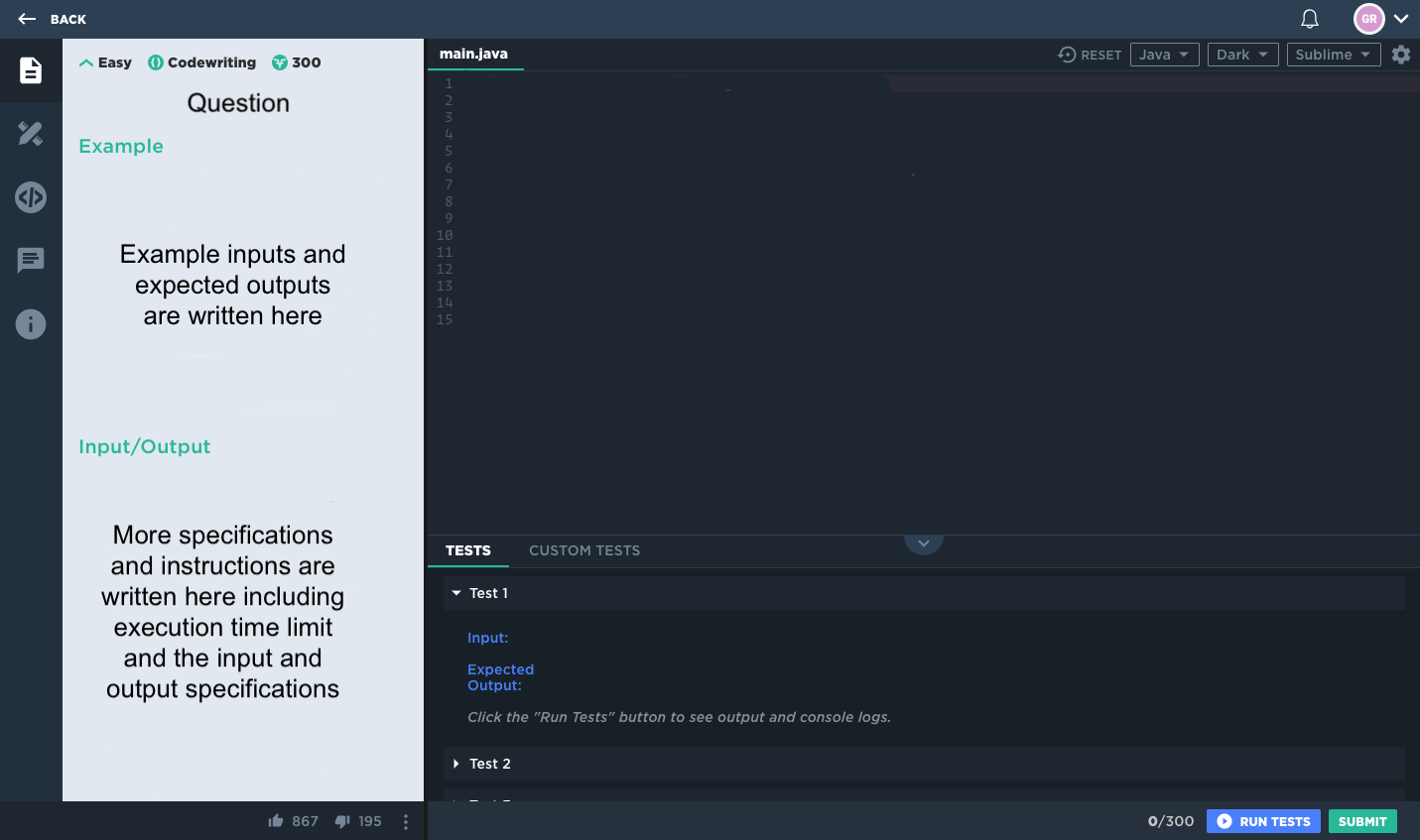 Here is a practice test to get familiar with the coding environment.