With this integration, a company's SmartRecruiters users can easily generate new links to CodeSignal Interview sessions from within SmartRecruiters.
Prerequisites
Your organization has completed the CodeSignal <> SmartRecruiters integration set-up. You'll need to contact SmartRecruiters to initiate this set-up process.
You must be logged in to your SmartRecruiters account
Steps
1. From a candidate's profile in SmartRecruiters, navigate to the Assessments list in the bottom right of the window. Click BROWSE next to Video Interview.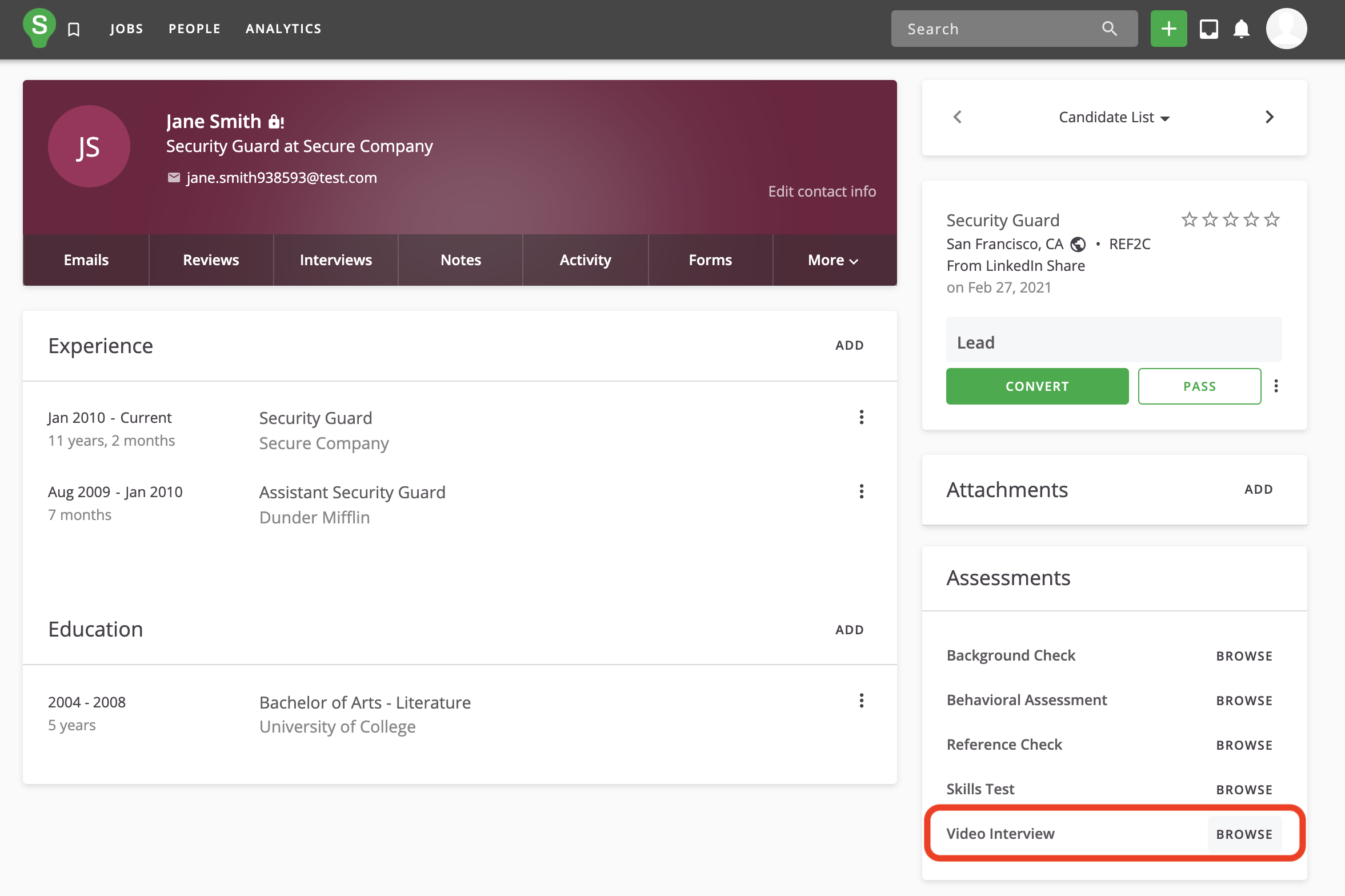 2. In the pop-up window, click Filter by Vendor. Then, select CodeSignal.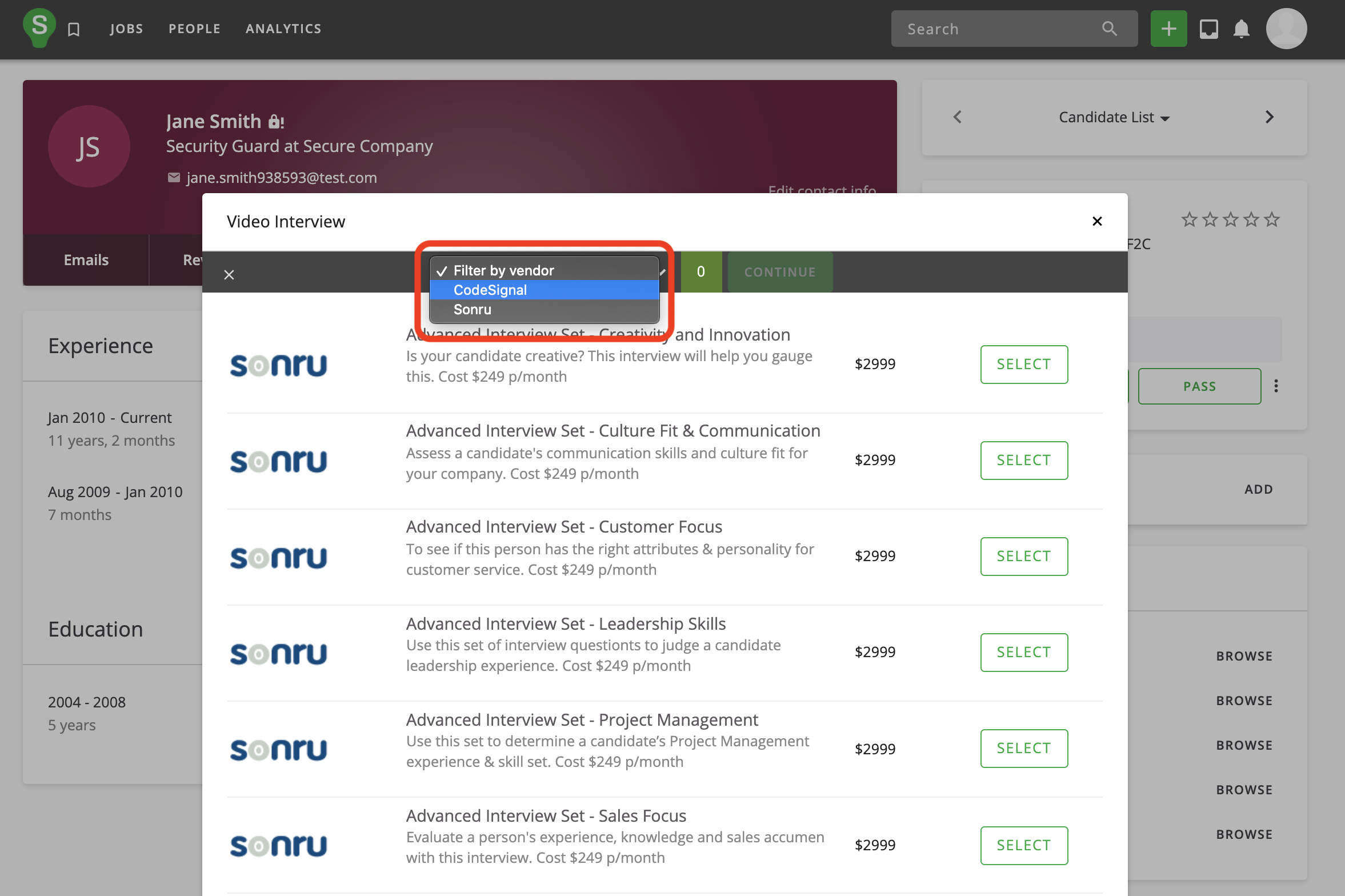 3.To generate a link for one CodeSignal Interview session, click SELECT next to Live Interview. Then, click CONTINUE.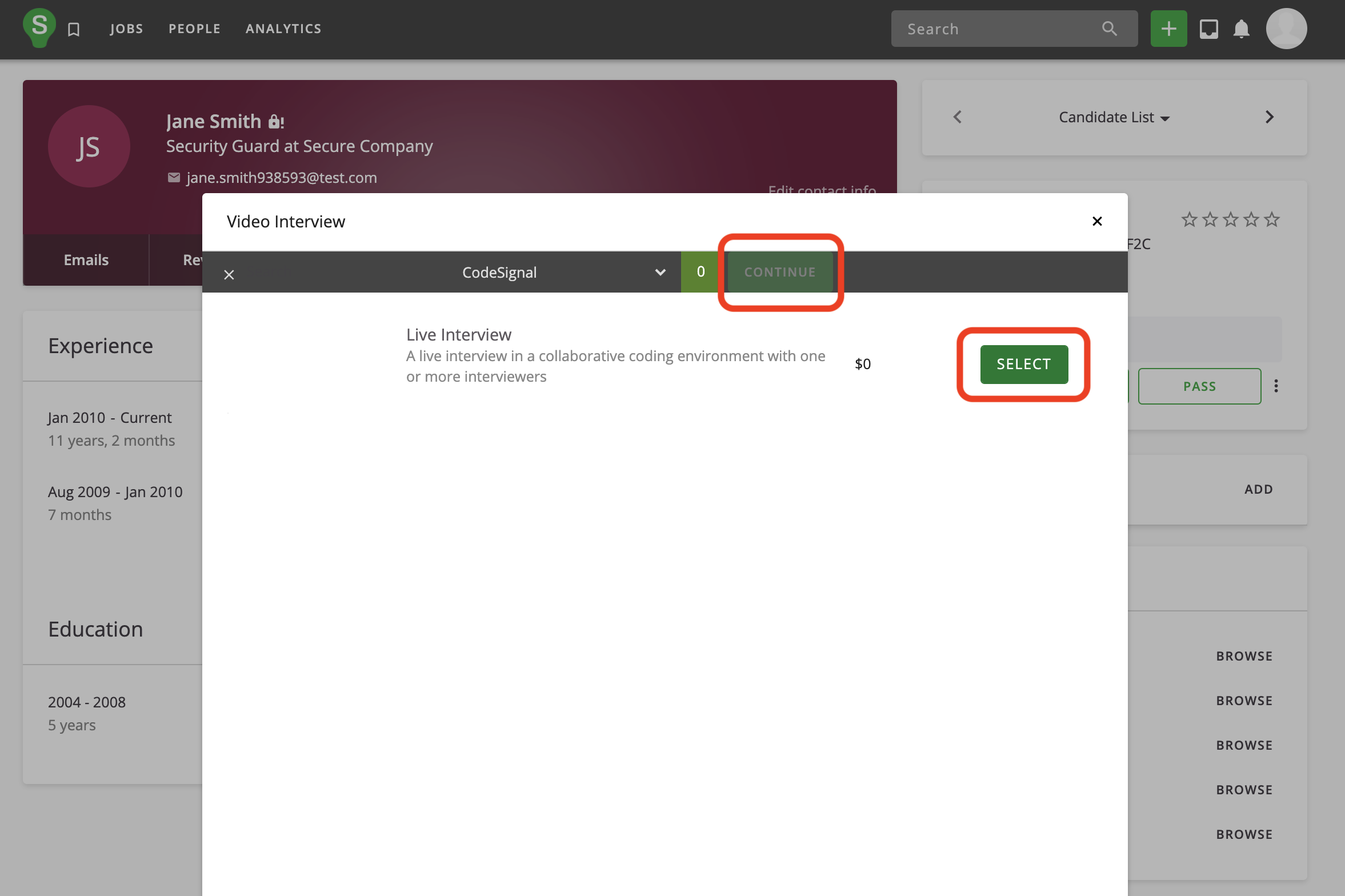 4. SmartRecruiters will then prompt you to confirm your selection*. To do this, click SEND.
*Note: By default, this message reads, "[Candidate] will receive an email from [vendor] with further instructions." CodeSignal will NOT send an email to the candidate. Instead, you will copy the CodeSignal Interview session link from the candidate profile in a later step.
5. SmartRecruiters will display a "Congratulations" message at the top of the candidate profile confirming the assessment request. You will also see the CodeSignal assessment request in the Assessments list.
When the PENDING status in Assessment changes to COMPLETED, you will be able to copy the CodeSignal Interview session URL (this takes approximately 30 seconds).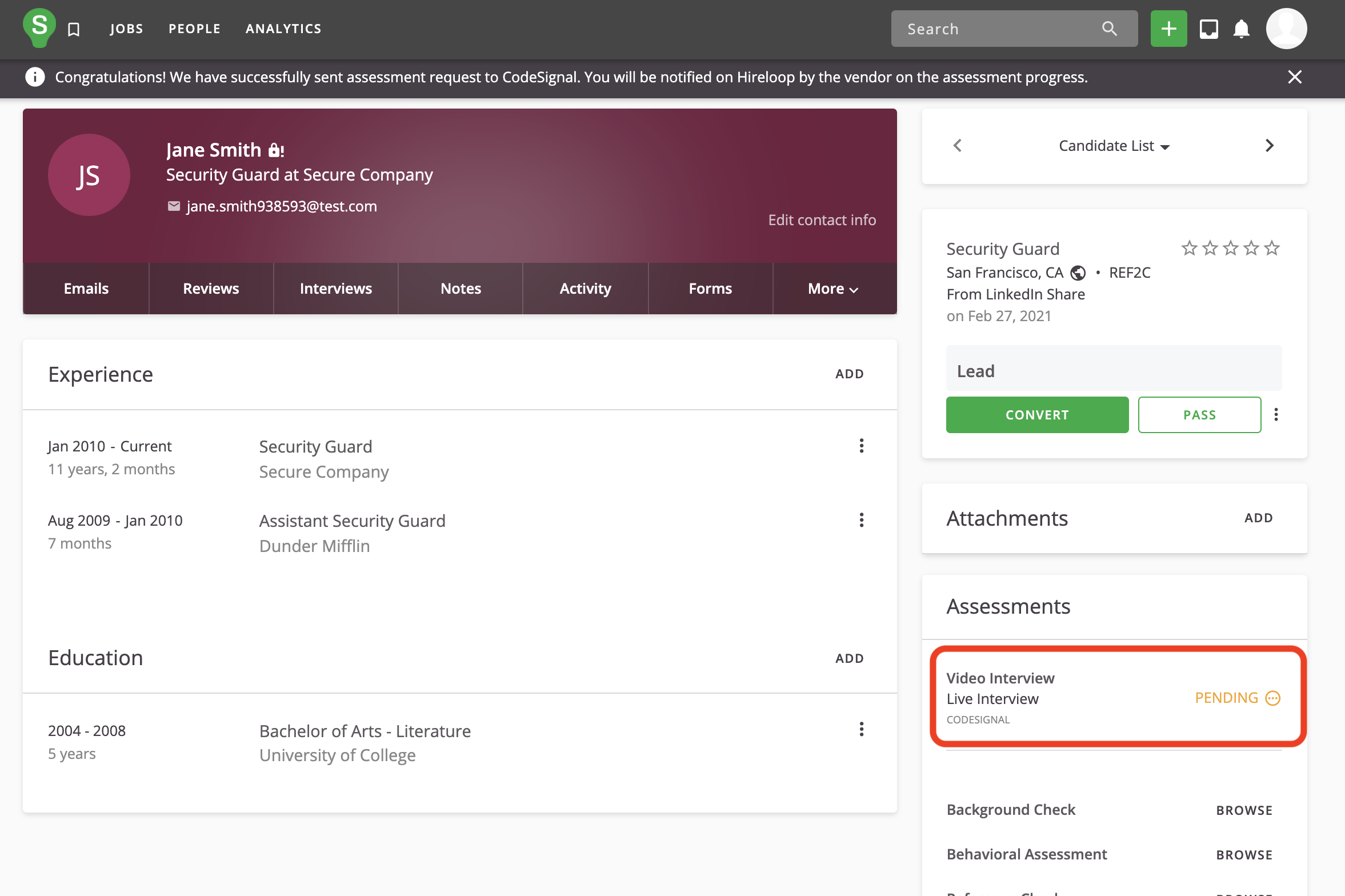 6. Navigate to the Activity tab in the candidate's profile. At the top of the activity log, you will see a notification from CodeSignal with the following message:
"Assessment order completed | [CodeSignal Interview URL]"
Select and copy the CodeSignal Interview URL to send to the candidate.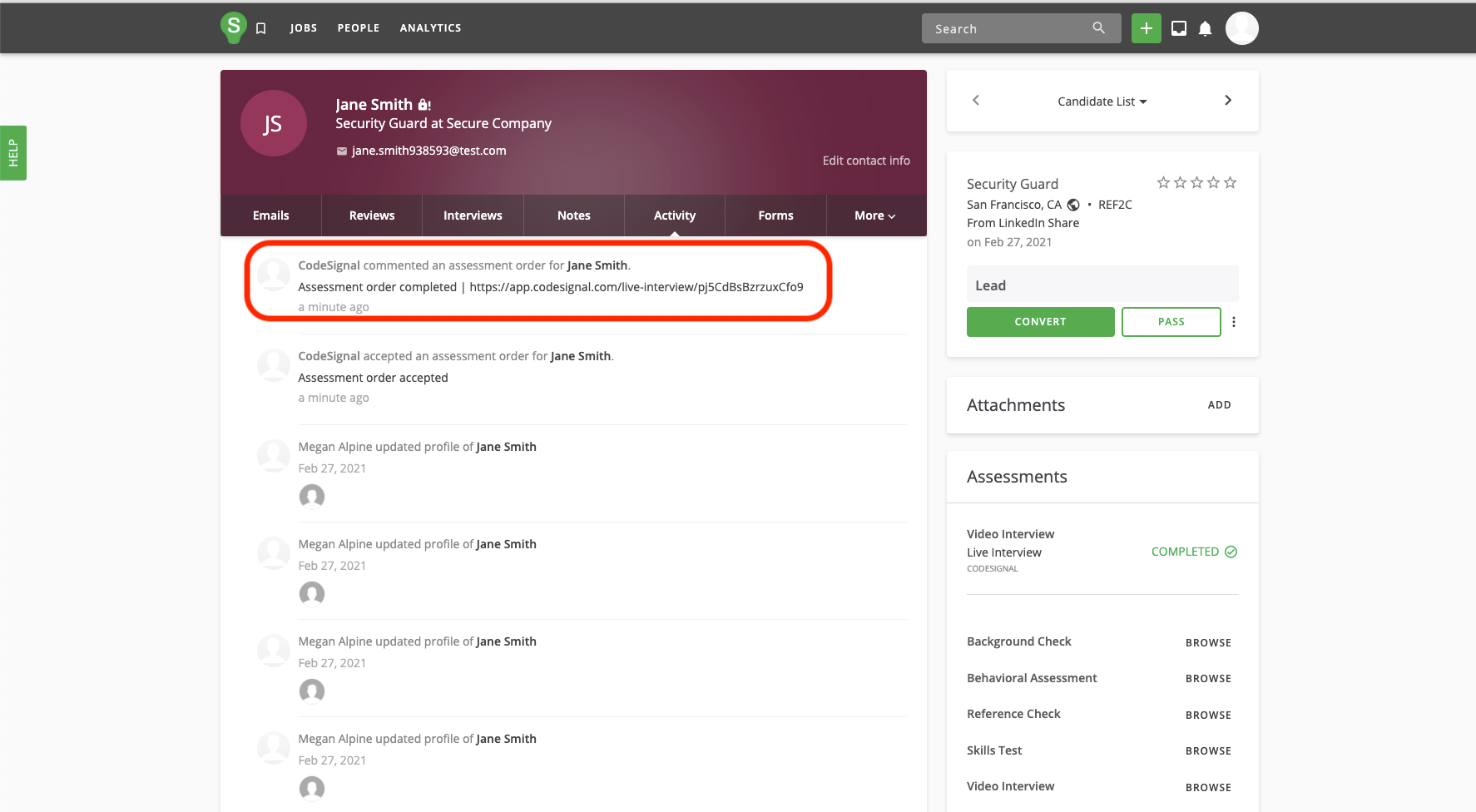 Questions? Contact support@codesignal.com.