By default, invitations to a CodeSignal certified assessment expire after 14 days. In other words: candidates have 2 weeks from the time they receive the assessment invitation email to complete the assessment.
However, companies who use CodeSignal Certify may choose to customize the number of days a candidate has to take the assessment before their invitation expires.
Steps
1. From your CodeSignal dashboard, click on PRE-SCREEN and select CERTIFY. Then, click the CERTIFICATIONS tab and choose the certified assessment you'd like to configure.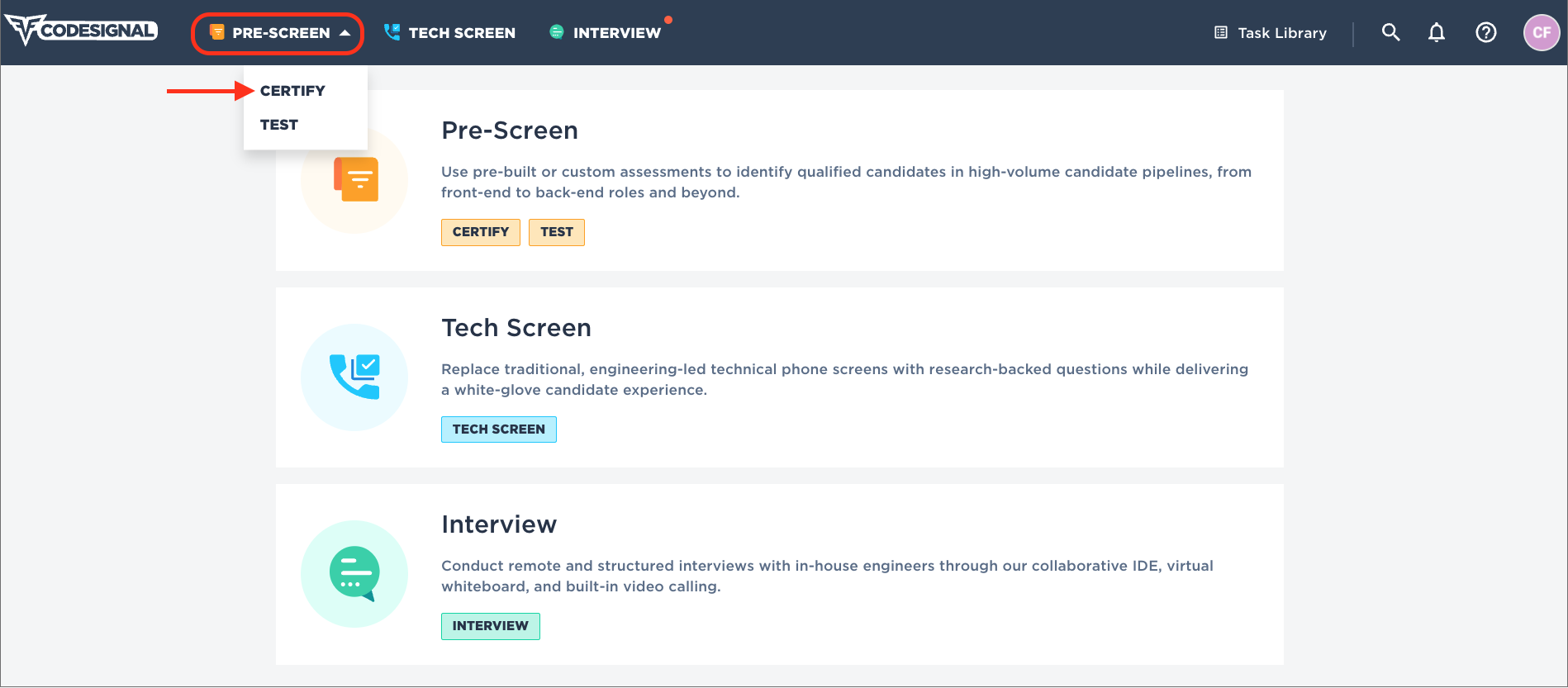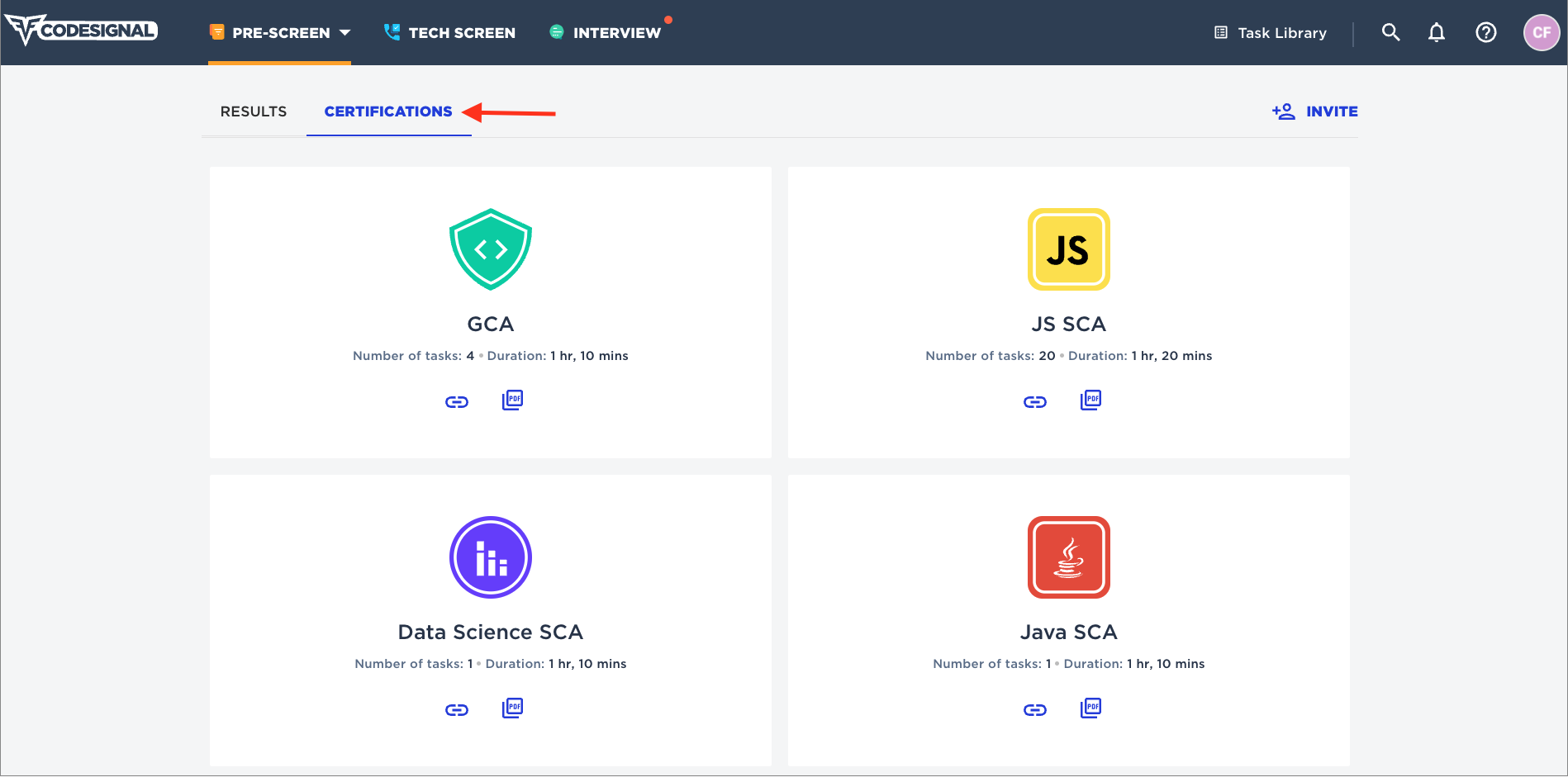 2. From the certified assessment window, click the three vertical dots in the top right and click EDIT.

3. From here, you can modify the number of days before an assessment invitation expires (up to 180 days) using the drop-down menu.
NOTE: Please note that because the expiration time is specified in a number of days from the time that the invitation was sent, each of your candidates' expiration dates and times will vary.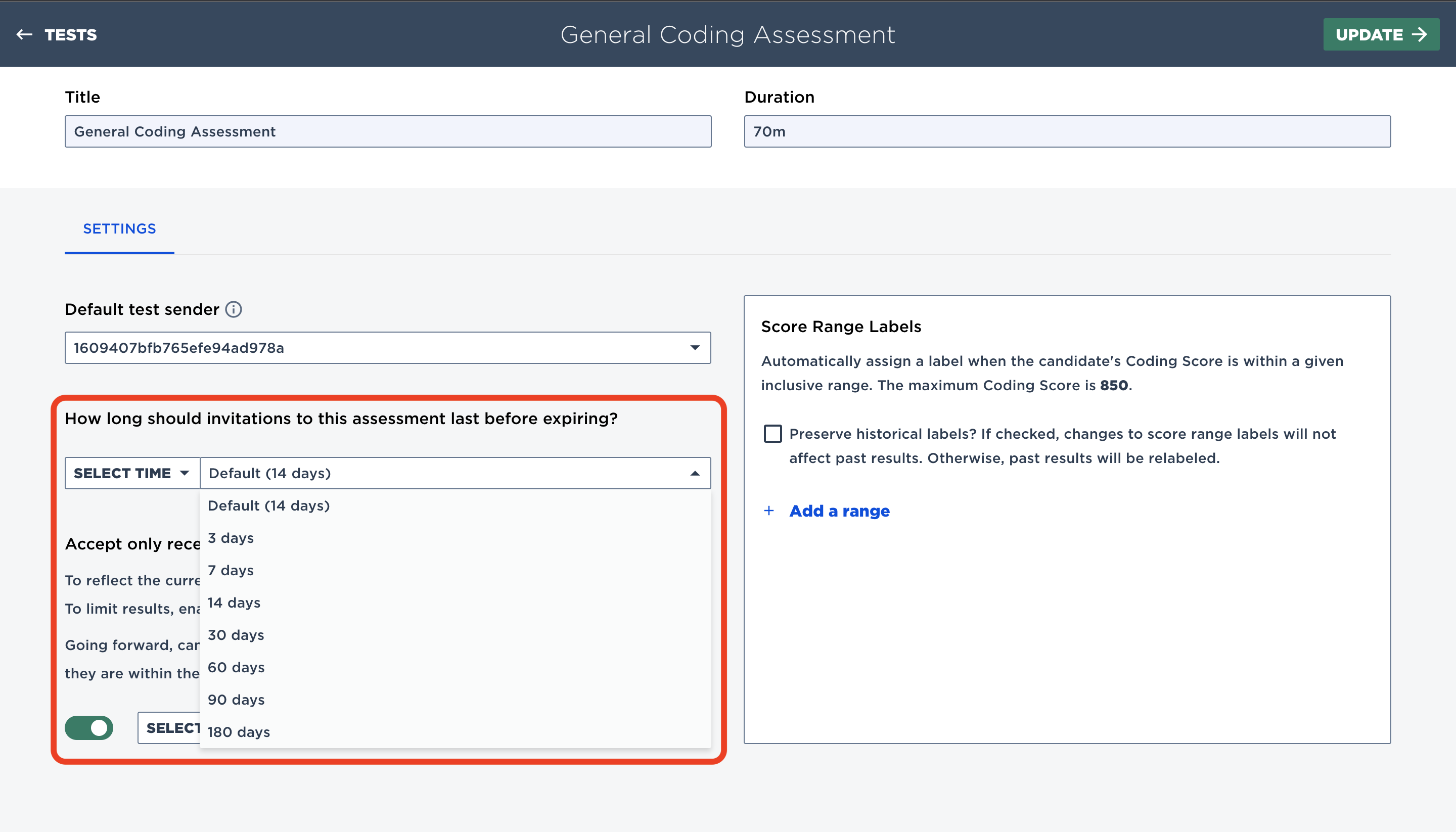 Alternatively, you can click the drop-down arrow next to SELECT TIME to choose the CUSTOM (DAYS) option and enter a custom number of days for the assessment to last before expiring.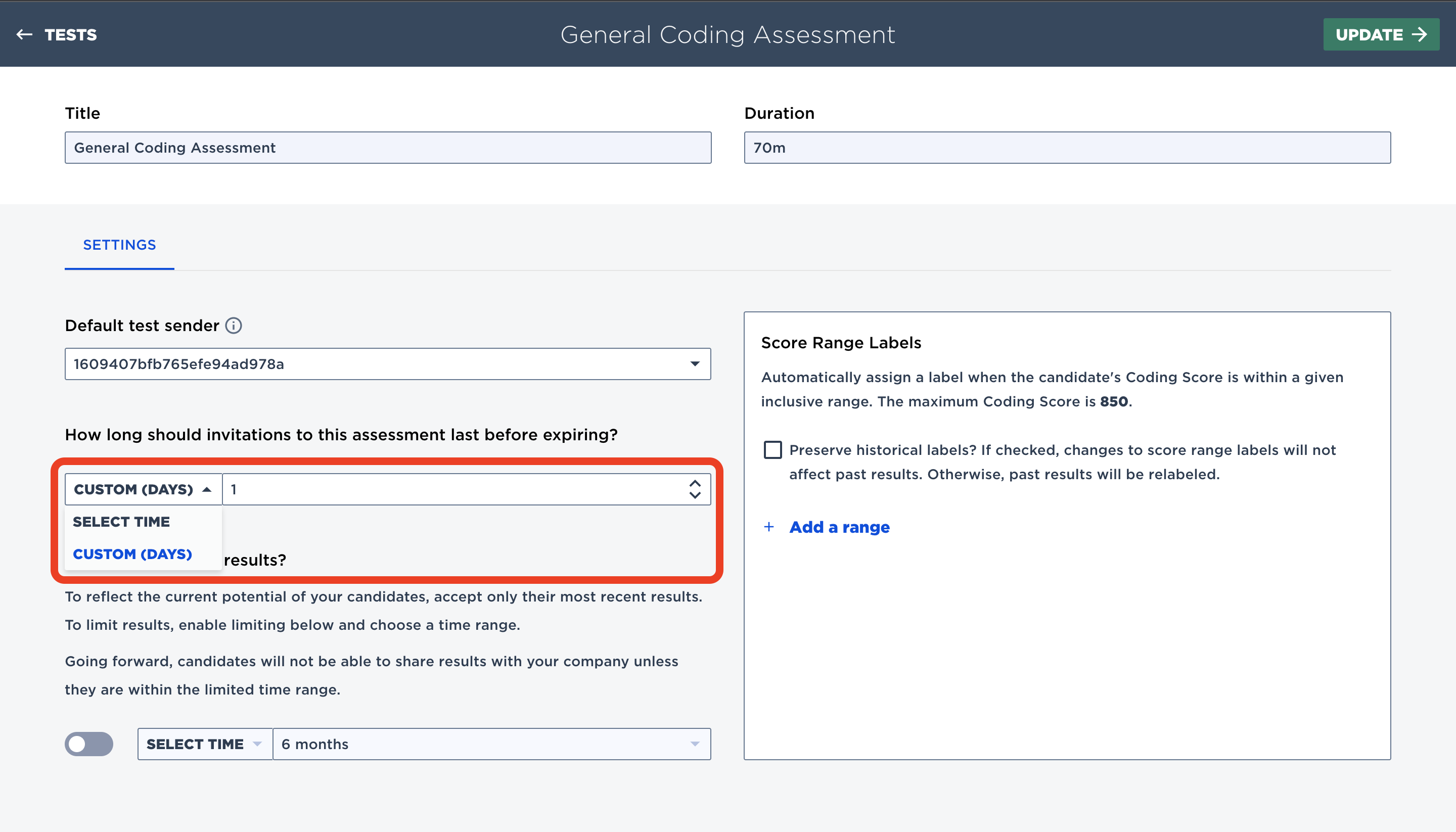 4. When you have made your selection, click the green UPDATE button in the top right.
Questions? Contact support@codesignal.com