Summary: In this article, you will learn how to include and/or exclude specific languages from your custom frontend tasks.
Overview
If you are creating a frontend task, you may want to limit candidates from using certain languages. You can enable and disable languages of your choice as long as your task has at least one markup, styling and scripting language configured.
Steps
1. Create a new free-form frontend task or edit an existing one.
2. Click on the LANGUAGES & CODE tab.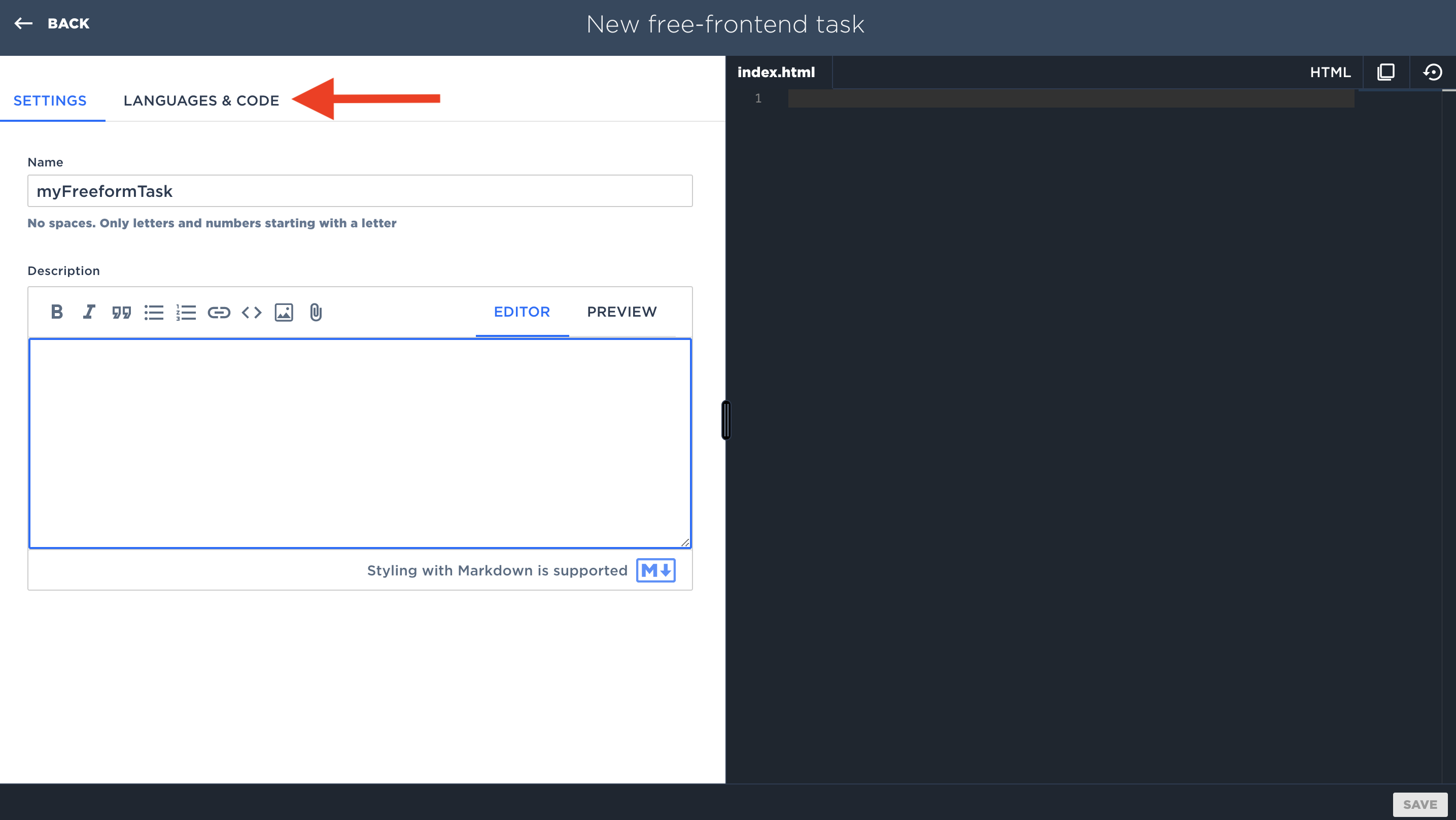 3. Toggle on the Limit the languages available button.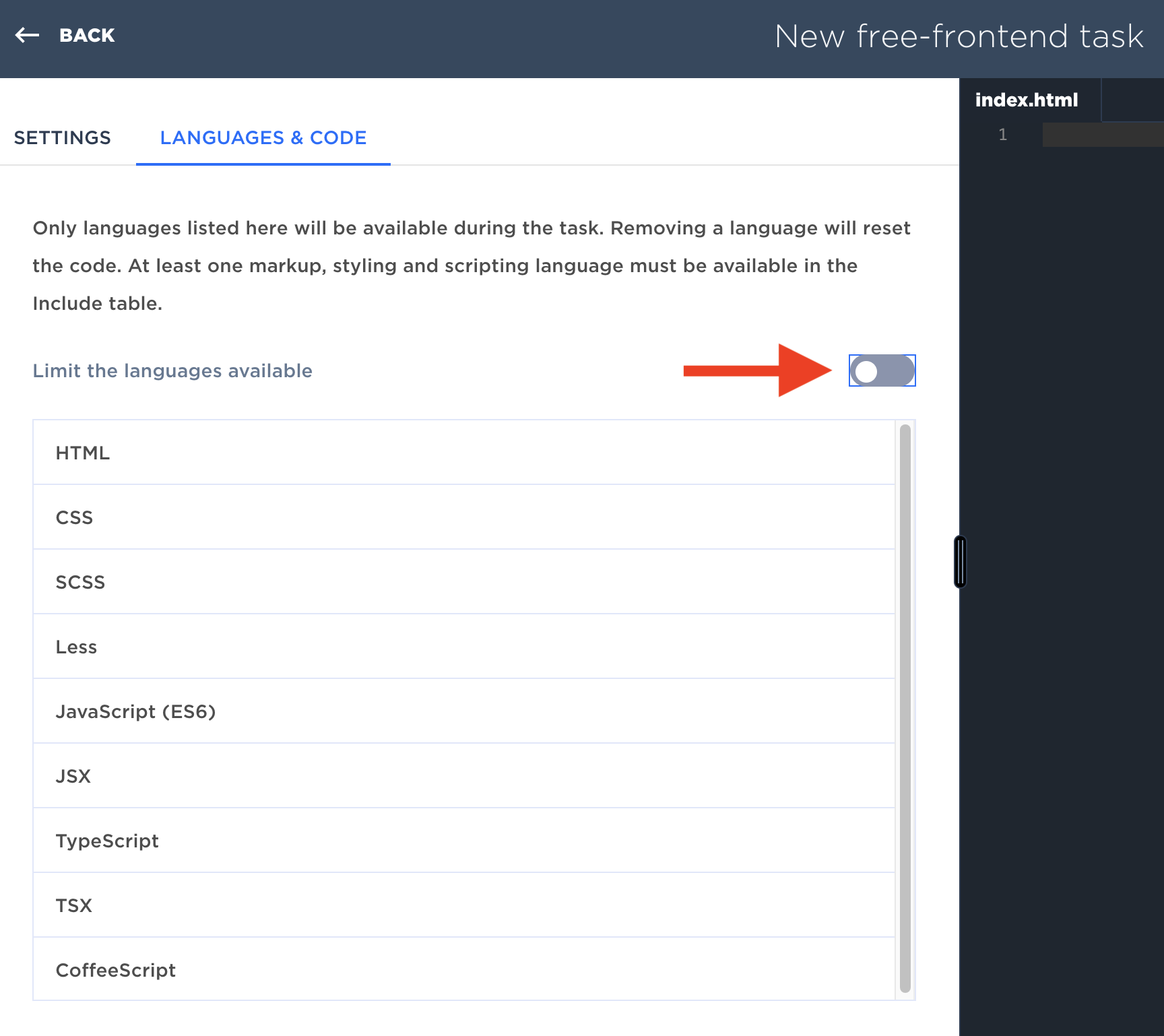 4. Click on a language and select the arrow pointing right to exclude it from your list of available languages.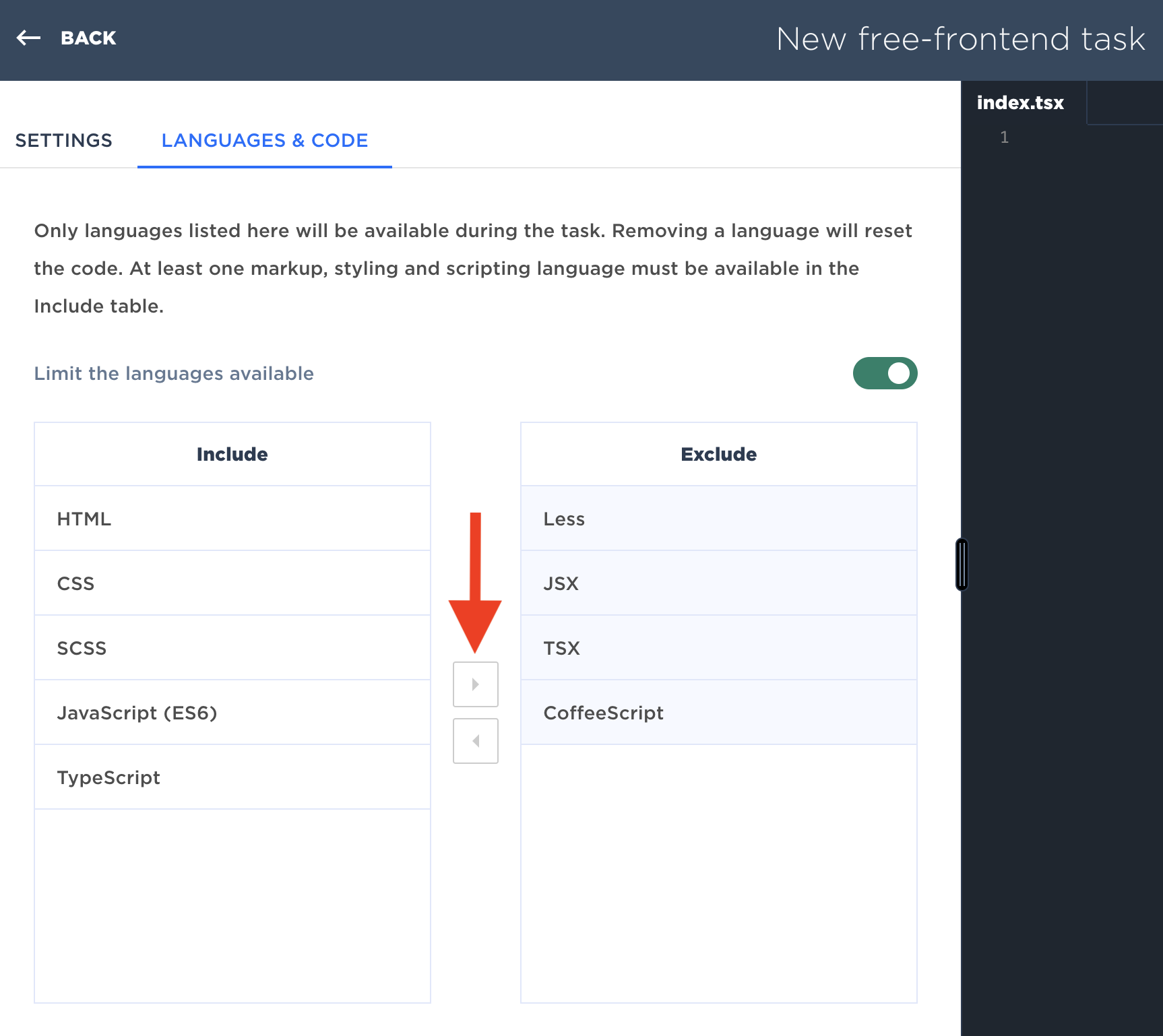 5. Be sure to SAVE your changes!
Questions? Contact suppport@codesignal.com