Do you need to create multiple versions of your tests to circulate to a pool of candidates? Test variations and task randomization are both options to help you discourage plagiarism amongst candidates. In this article we will explore:
Creating Test Variations
When creating a new test, you have the option to create multiple variations of the same test framework. This allows for multiple variations of the test to circulate to your candidate pool, helping to reduce the chance of plagiarism and answer sharing.
Note: You will need to have the same task type (algorithmic, quiz, etc) in each test variation in order to complete the test set up.
Create as many variations as you need by clicking the +Test Variation button.

The test variations you create will appear on the left side of the page.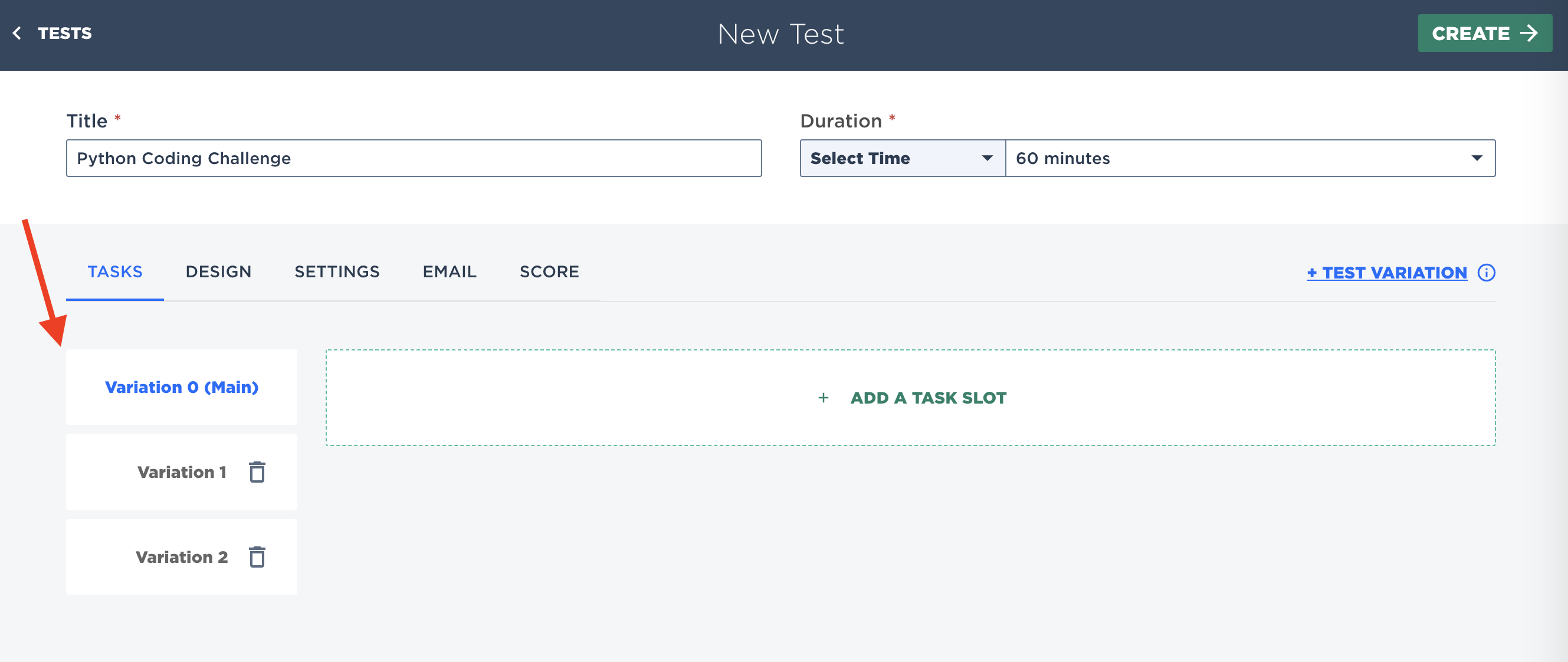 Click ADD A TASK SLOT to begin building out your test. If you haven't explored our set up guide, this article will show you how to Create a Test by adding task from the task library. See more on the Task Library here.
Once you have the test framework set, you need to go into each variation and add tasks into the correct task slots. The platform will automatically set the test framework and filter the task library to display tasks comparable to the those in the additional variations.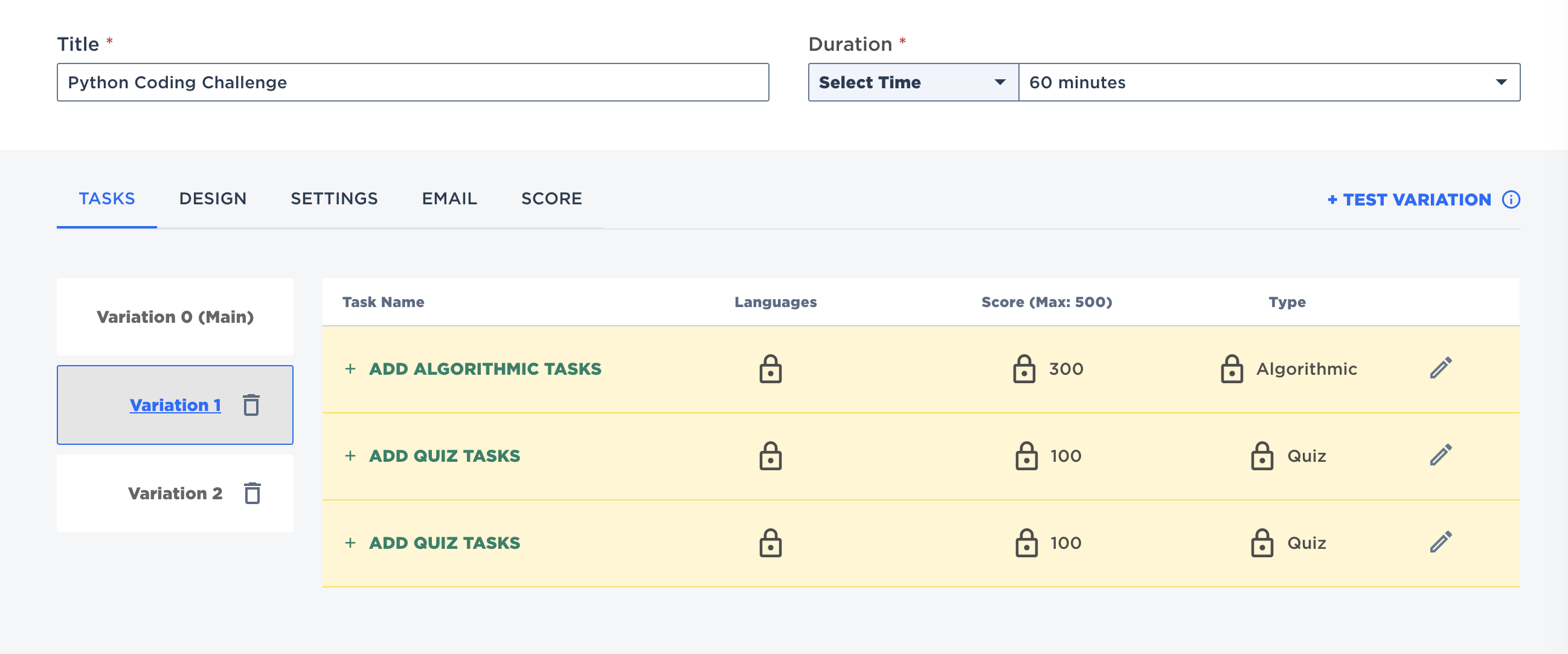 When you have completed your test variations, click CREATE to save the test in your Test dashboard.
Task Randomization
Within one task slot, you are able to add multiple questions of the same task type. Candidates will see a different variation of the task which will help to avoid answer sharing amongst the candidate pool.
Click the Add A Task Slot button in the test template. The task library will open automatically. Search for your desired task type and check the boxes to the left of the tasks you wish to add into the task slot. Compatible tasks will be recommended by CodeSignal to keep the questions within a similar grading scale.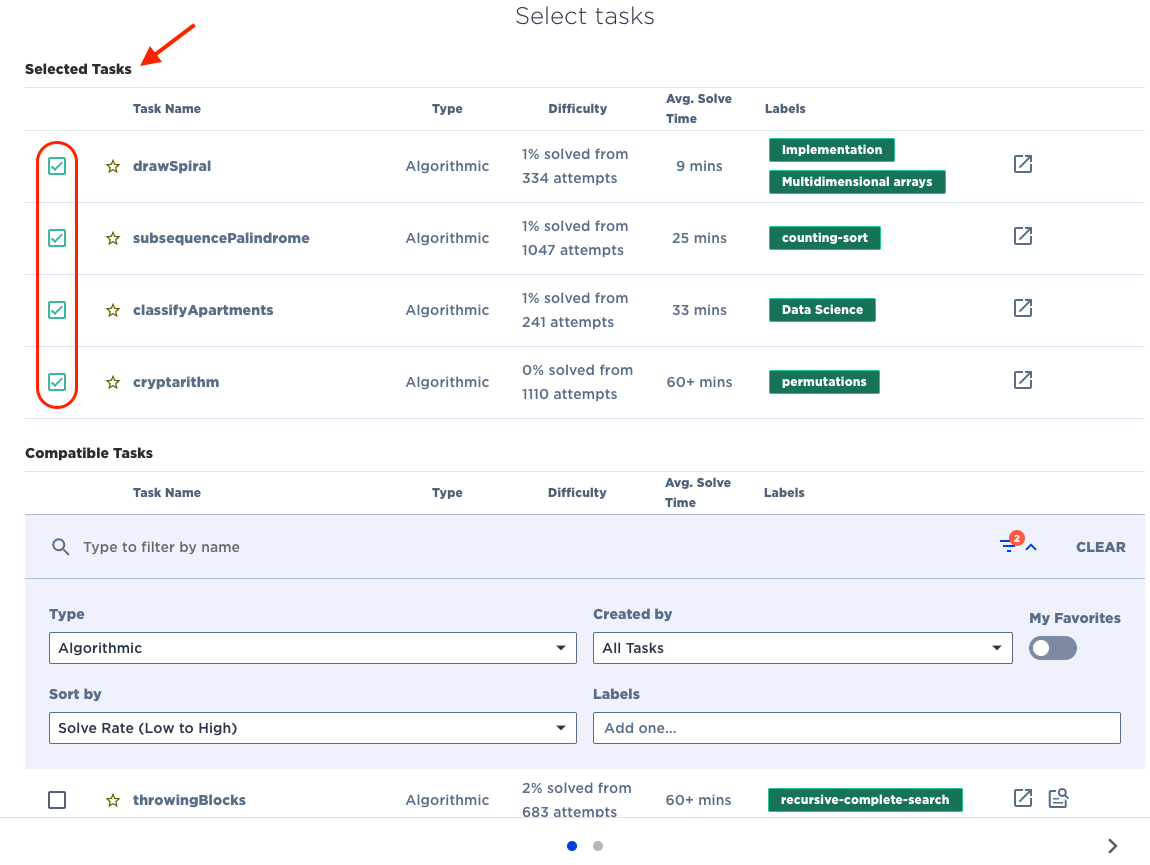 Questions? Email us at support@codesignal.com