Provisioning is available if you're already using the latest version of the CodeSignal app on OneLogin. You can create, update, and deactivate accounts.
Step 1:
Request your SCIM Bearer Token
You will need to request that CodeSignal enables SCIM provisioning for your company's CodeSignal account. Once SCIM provisioning is enabled, CodeSignal will provide you with a SCIM Bearer Token to be entered into your Identity Provider. Please contact support@codesignal.com in order to get started.
Step 2: Add the CodeSignal App to OneLogin
If you already have the CodeSignal app on OneLogin for SSO, first check to confirm whether you have a Configuration tab that looks like this: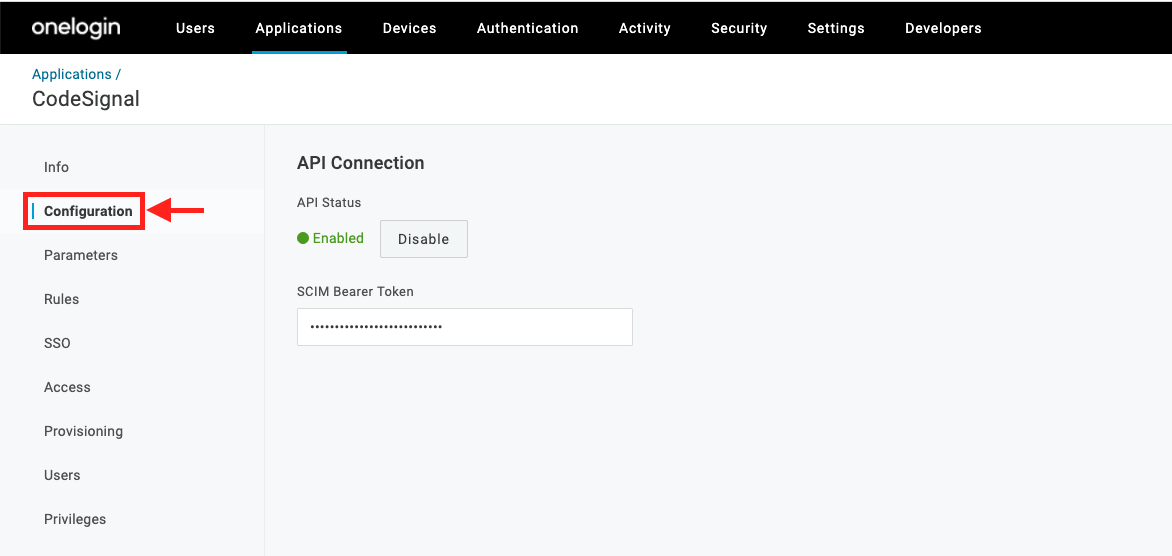 If you already have the CodeSignal app but don't see the Configuration tab, you will need to create a new CodeSignal app on OneLogin and migrate users from your existing app. Please contact OneLogin support if you need help with the migration (support@onelogin.com).
If you do not already have the CodeSignal app on OneLogin, you will need the add it first. To add CodeSignal to your company app catalog, go to Applications > Applications > Add App and search for CodeSignal.
Step 3: Configure SCIM Integration
Once you have access to the Configuration tab and have received the SCIM Bearer Token from CodeSignal, follow the steps described below to configure the SCIM integration.
Enable Provisioning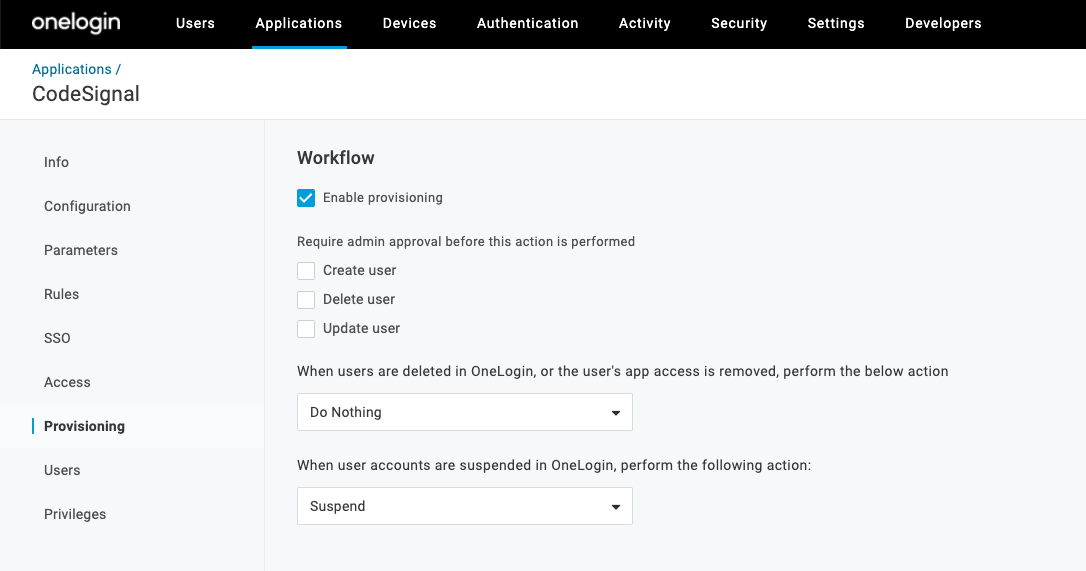 Go to the Provisioning tab and check the "Enable provisioning" checkbox. You might want to uncheck the other checkboxes if you want all user changes to take effect immediately depending on whether your company has an approval process for that. Choose other properties based on your preferences.
Enable the Permission Level parameter
Users provisioned in your CodeSignal account have roles that determine what permissions they will have. To be able to specify that in OneLogin, go to the Provisioning tab and click on the "Permission Level" parameter.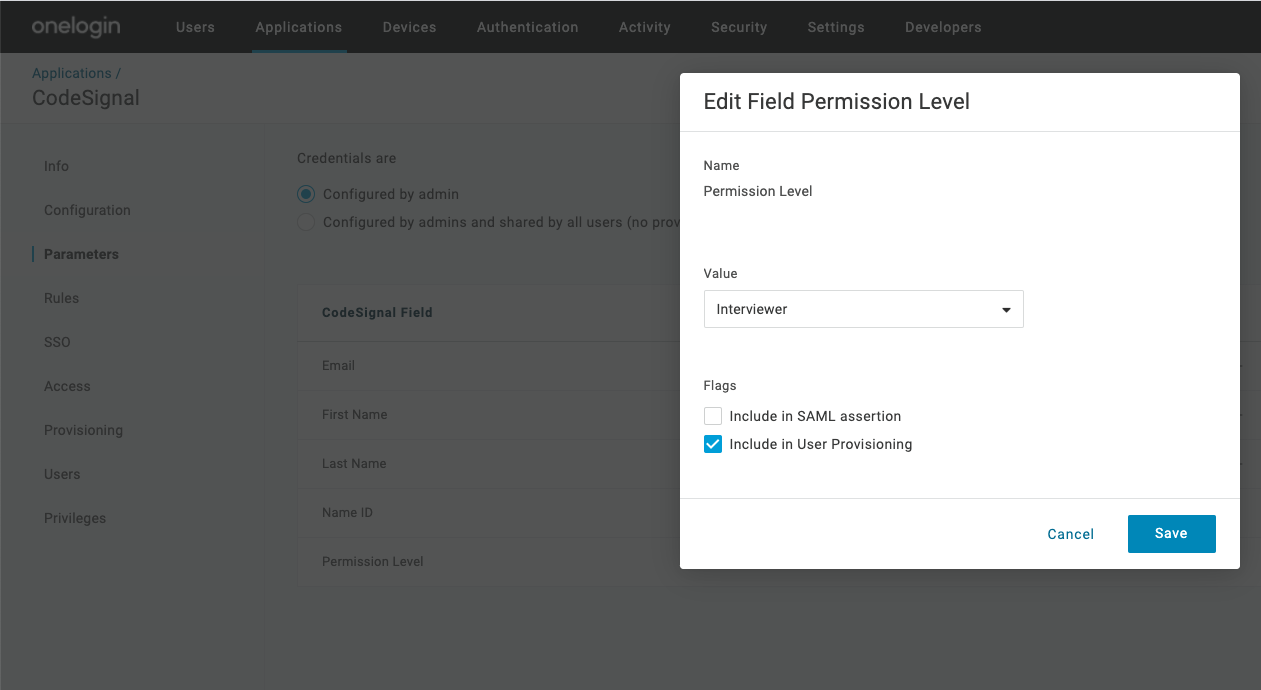 Choose the default role in the "Value" dropdown that will be assigned to all users by default. You will be able to modify this value for each user when provisioning users.
Check the "Include in User Provisioning" checkbox and click "Save".
Enable the API
Go to the Configuration tab described in the beginning, enter your SCIM Bearer Token into the corresponding field and click the "Enable" button to enable the SCIM integration.