You can send your candidates CodeSignal Certifications requests and CodeSignal Test invitations directly from Lever. Once your candidates complete their assessments, their results will be automatically added to the respective candidate's profile in Lever.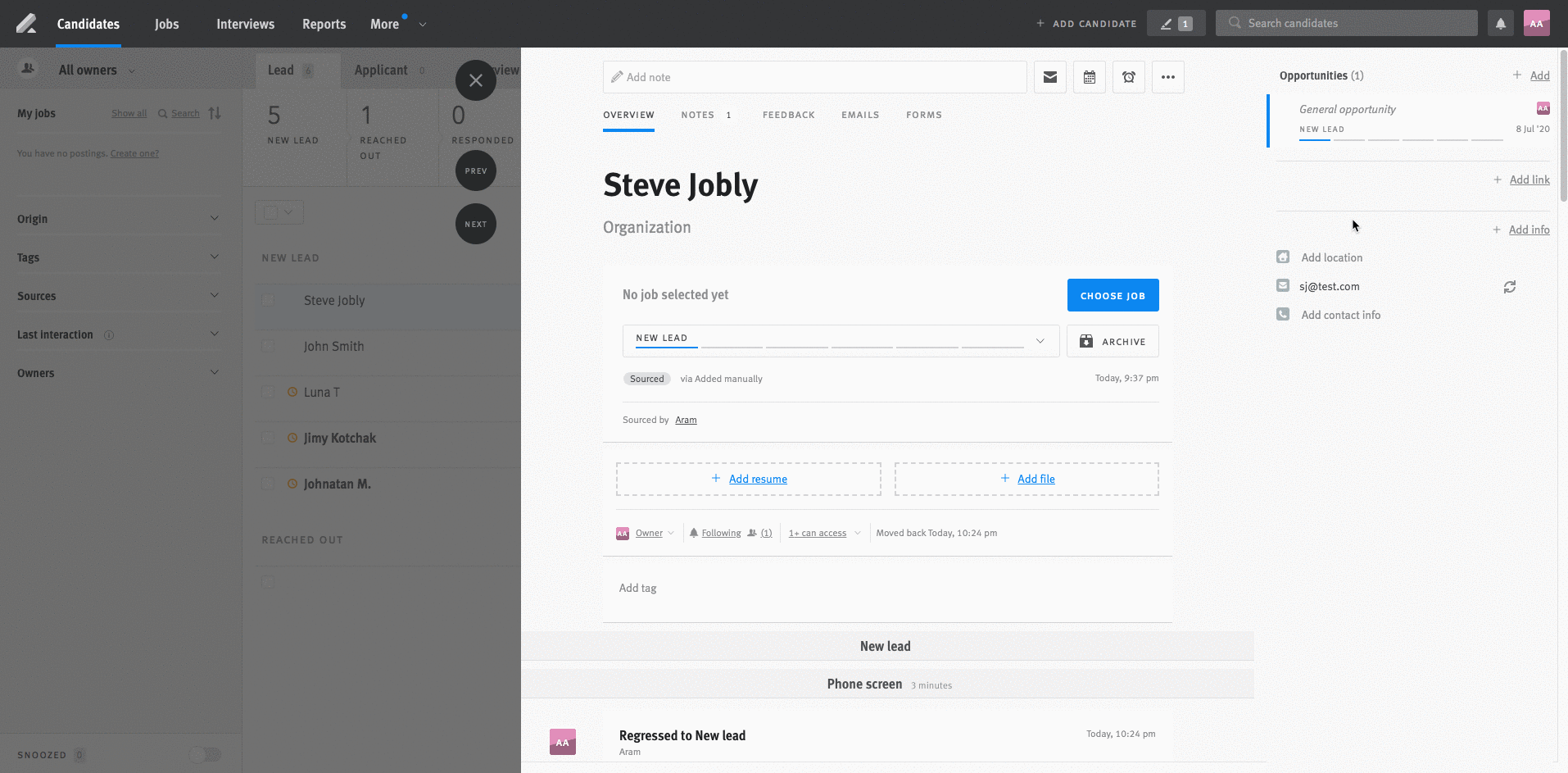 Prerequisites
Steps
1. Open the candidate's profile in Lever and make sure that the candidate's stage is one of the "Trigger Stages" defined during your integration set-up process. (e.g. Phone Screen, CodeSignal Test, etc.)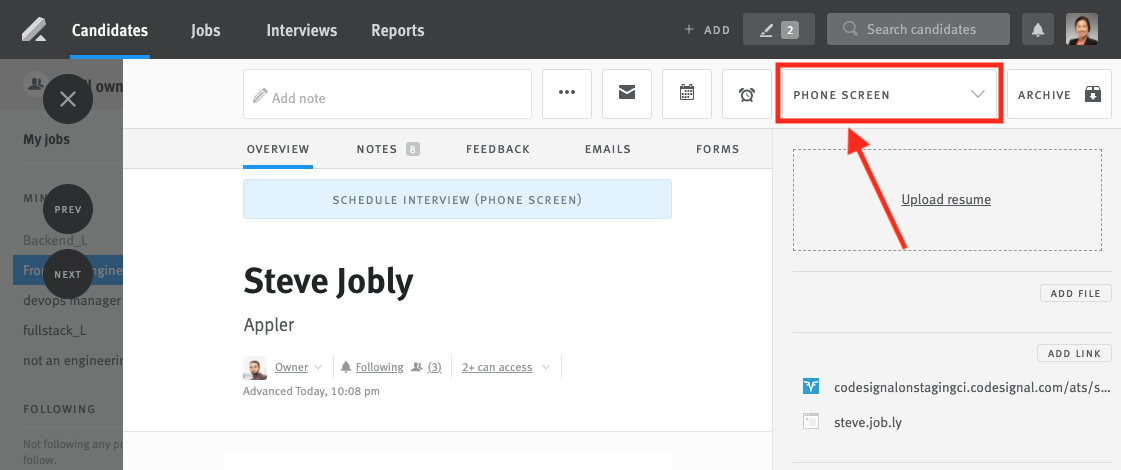 2. Click the CodeSignal assessment selection link on the right side of the profile.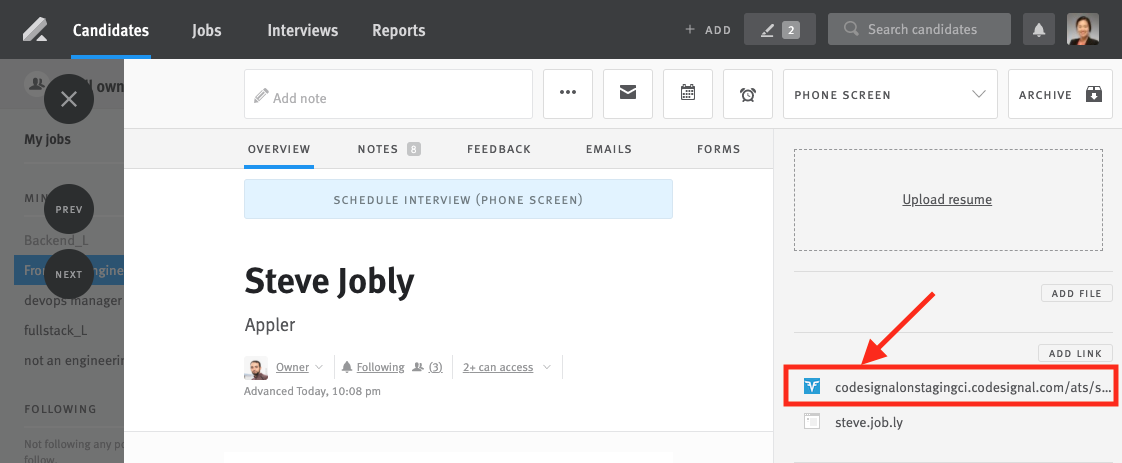 3. You'll be taken to a CodeSignal page on a new browser tab. Select an assessment of your choice (Certify or Test). Then, click the SEND INVITATION button.

4. If the invitation sent successfully, you will see a confirmation message. That's it!

5. To see the status of a candidate's assessment invitation status, return to Lever and click the NOTES tab on the candidate's profile. You will see that a new note about CodeSignal Assessment has been added. The initial CodeSignal assessment selection link will be removed from the profile once a CodeSignal assessment is sent.

6. Once your candidate completes the CodeSignal assessment, the result will be automatically sent to Lever. You will see a new note in the candidate's profile with the following information:
Test Name
Date Completed
Score
Link to the assessment result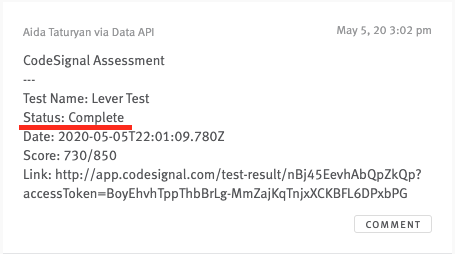 Questions? Contact support@codesignal.com