To Select an Existing Task
In your CodeSignal Interview session, click the Tasks button.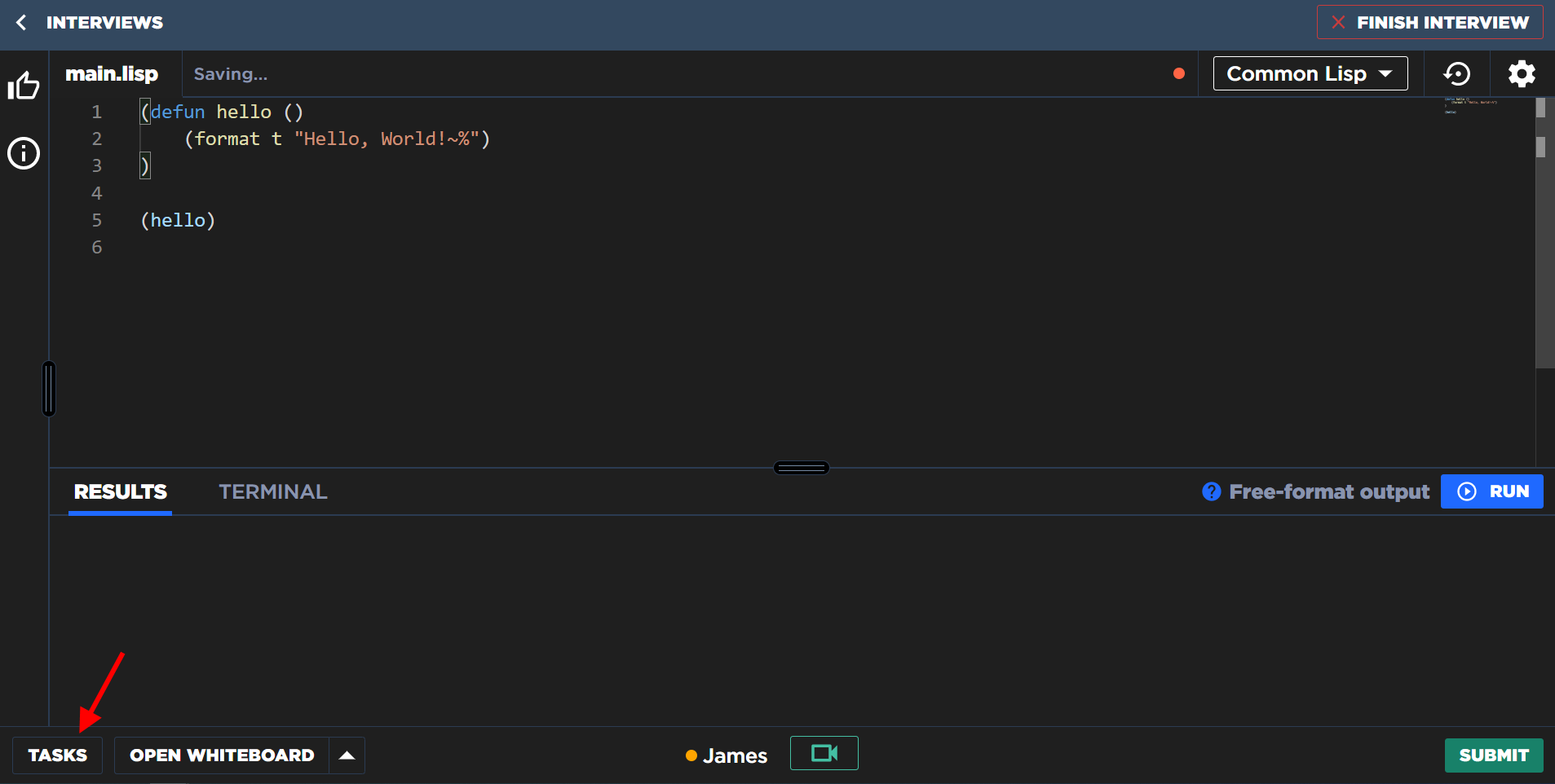 Then go to Select Tasks tab.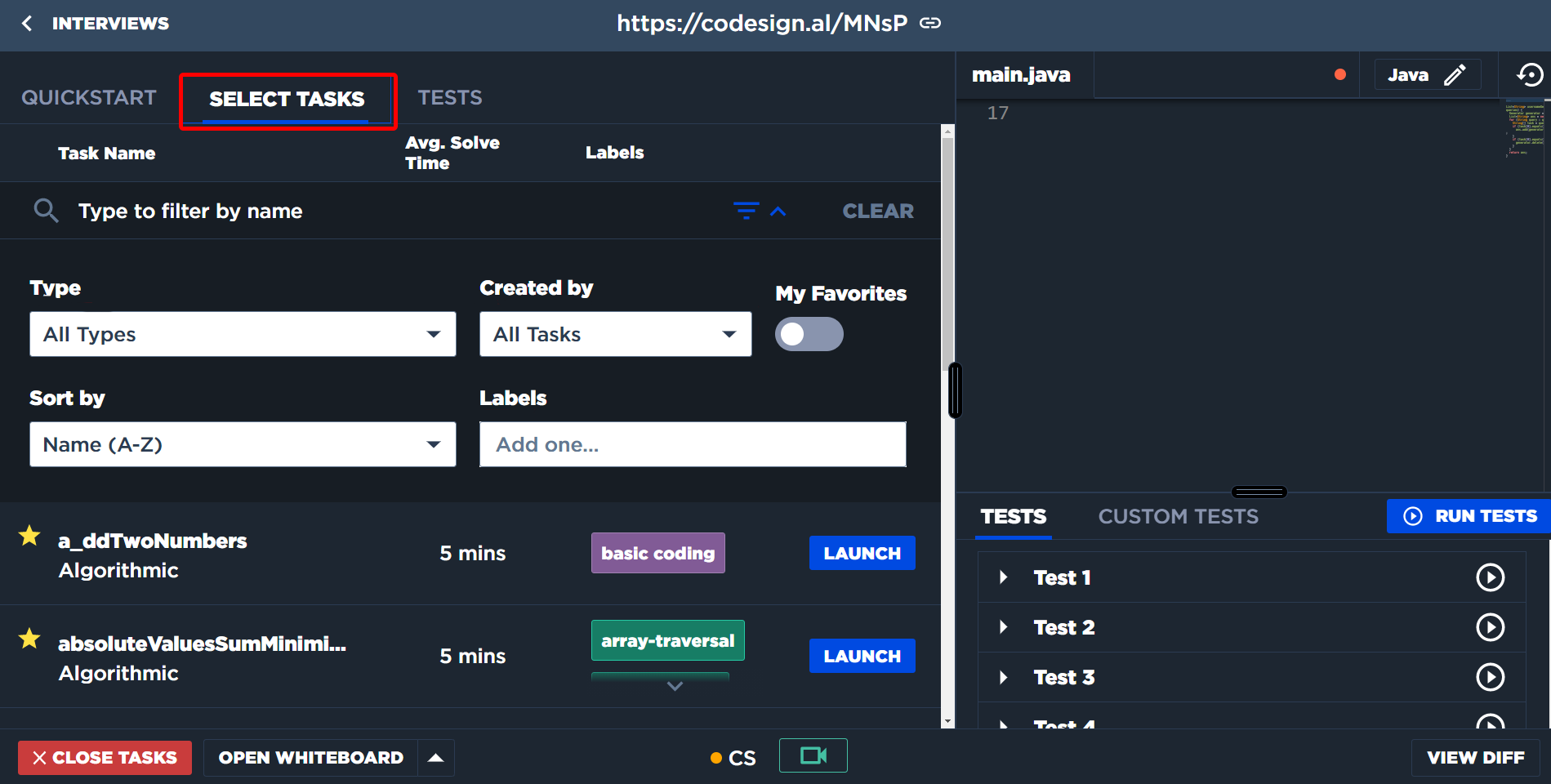 Filter the task library by task type and select the coding question that you want the candidate to solve. Click LAUNCH.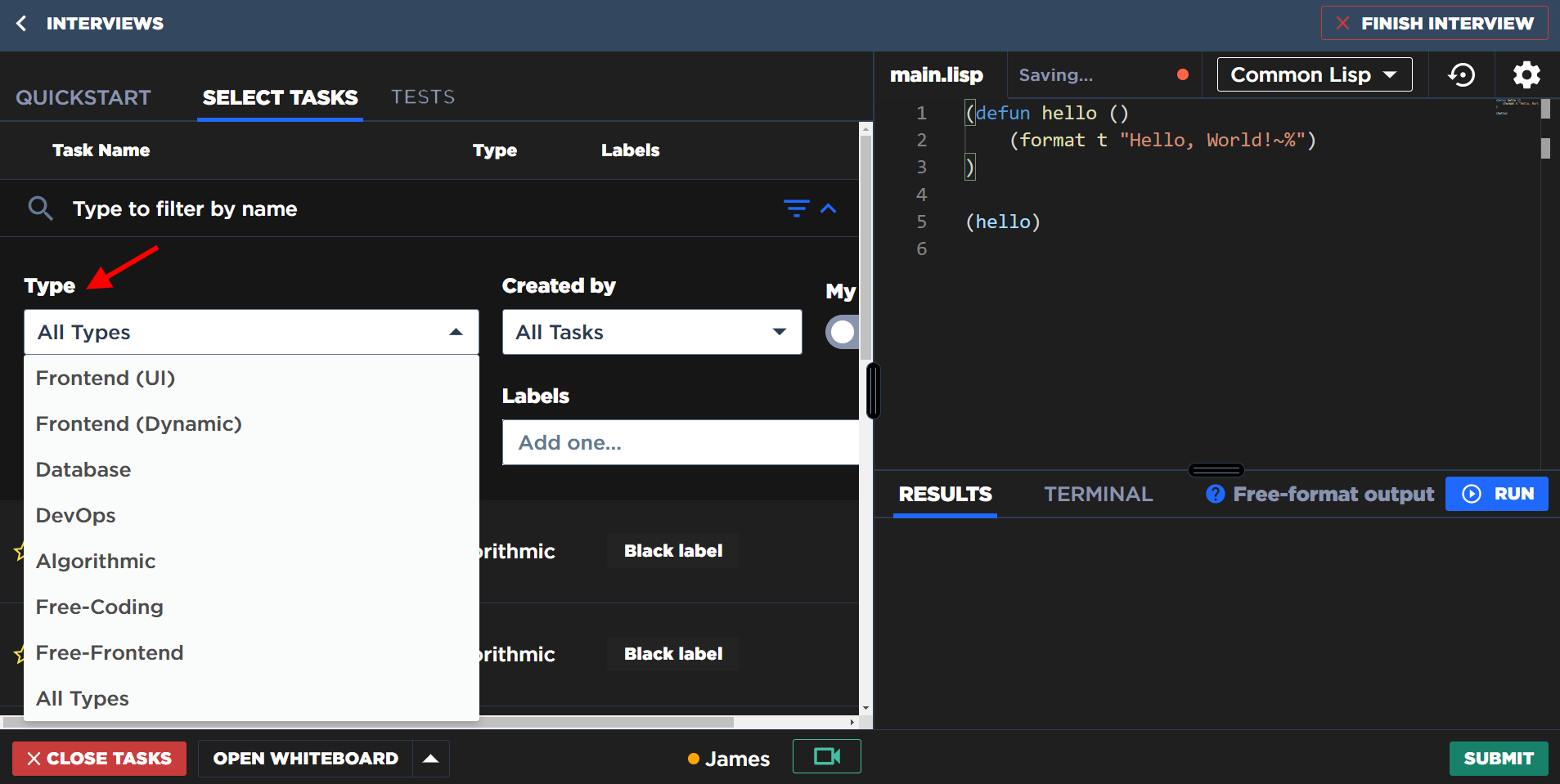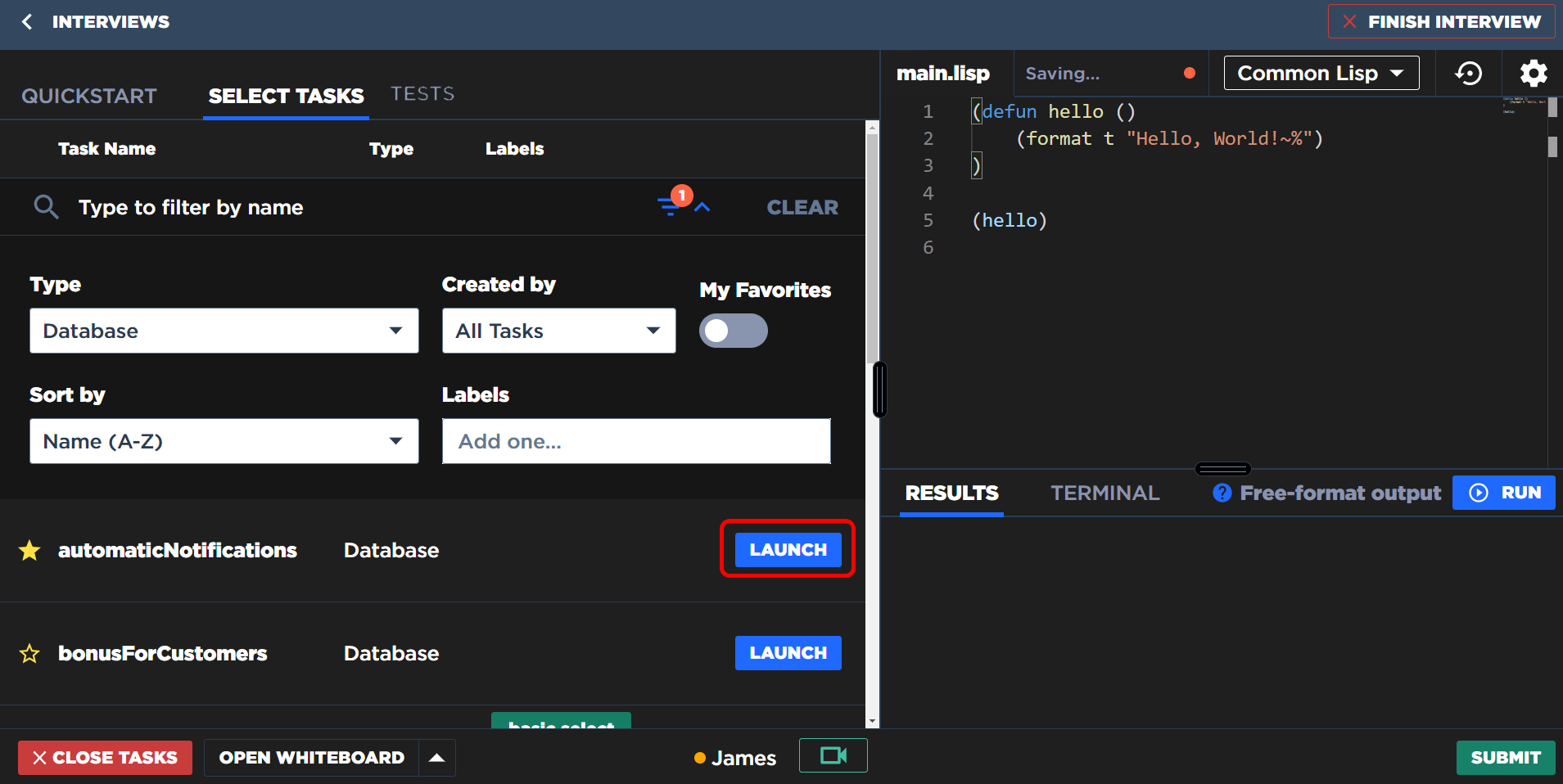 If you want to ask a free-form question or one that is not in the CodeSignal Task Library, click on Quickstart and select the task type you want.
Questions? Email customer_success@codesignal.com.