In order to have easy access to your go-to coding tasks, you can "favorite" them.
1. Go to your profile drop-down in the upper right corner of your screen and choose TASKS.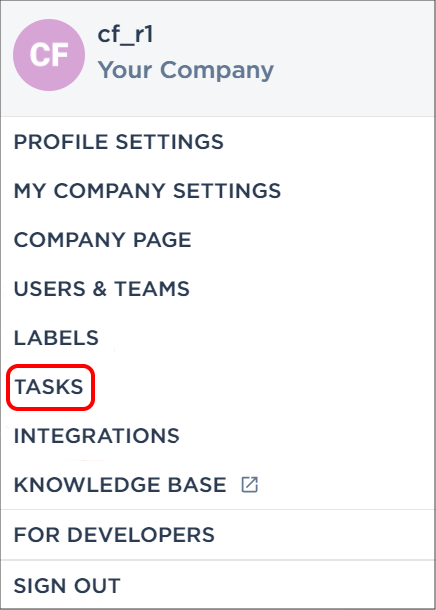 2. Use the drop down menu to sort tasks by type and difficulty.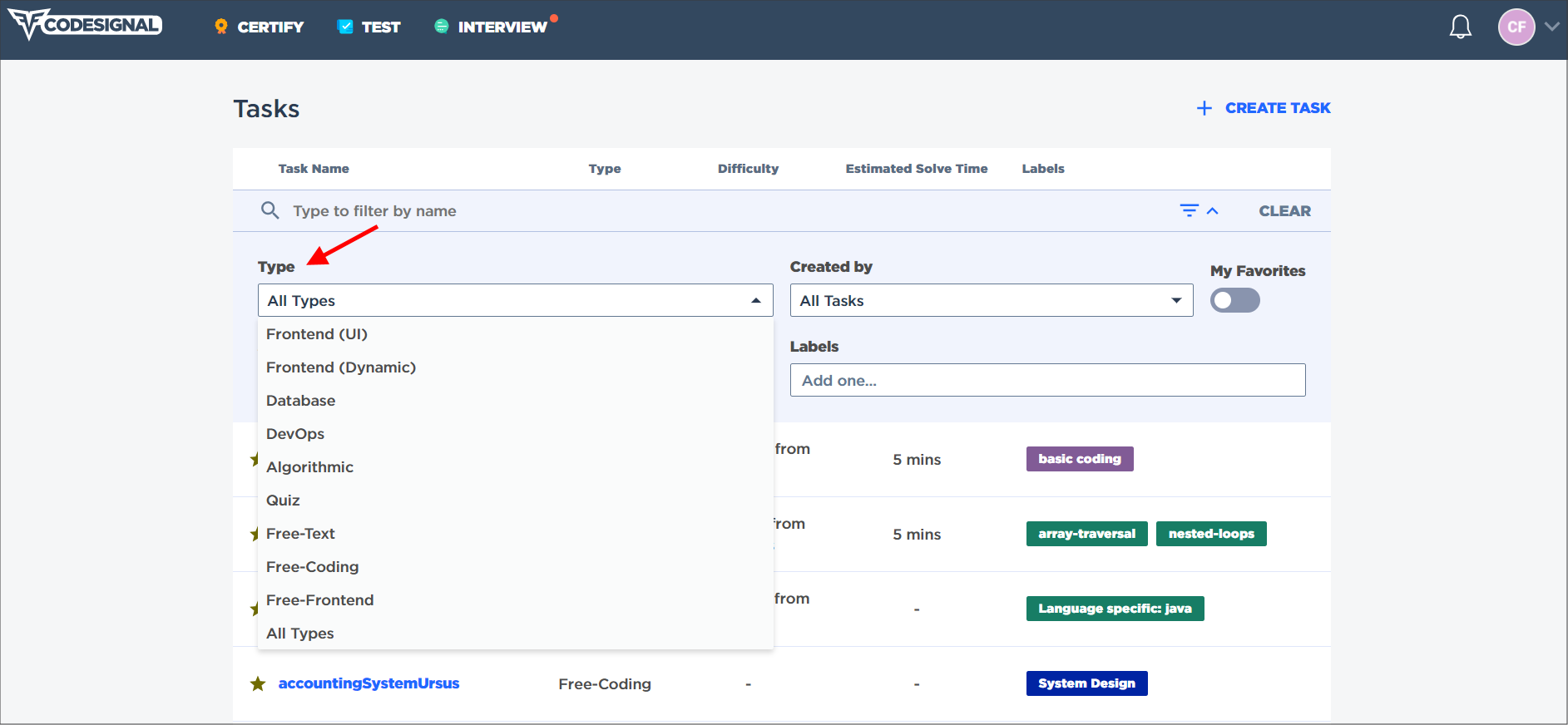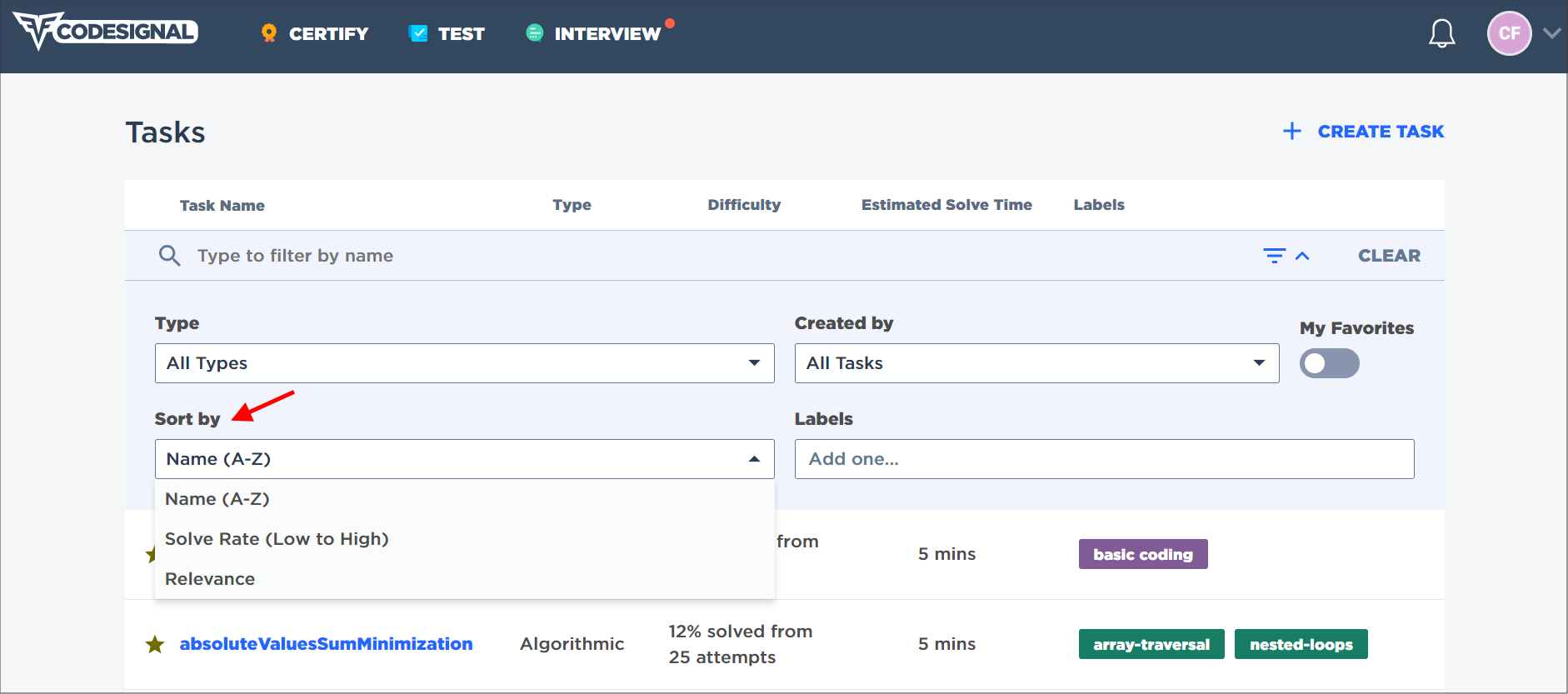 3. Select the Star icon on the tasks that you want to be able to access easily when you're setting up Tests and Interviews.

This task will now show up in your Favorites tab so that you'll have easy access to it when you create a Test or an Interview.
Questions? Email support@codesignal.com