If you have included a free-form task in your test, you can enable scoring for that task.
To get started, select the test in question and click on the 3 vertical dots, next to the Invite button, then click on Edit.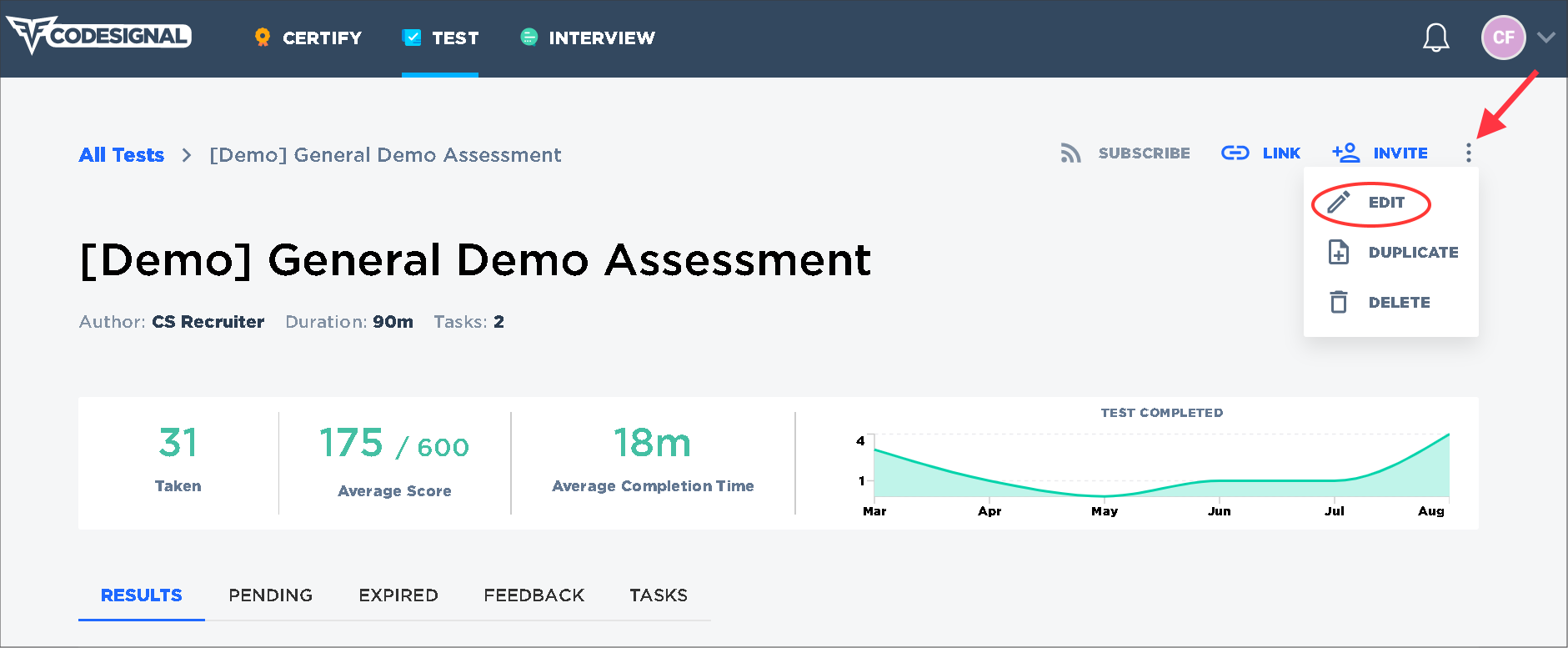 Identify the free-form task you would like to edit and click the Edit (pencil) icon next to that task.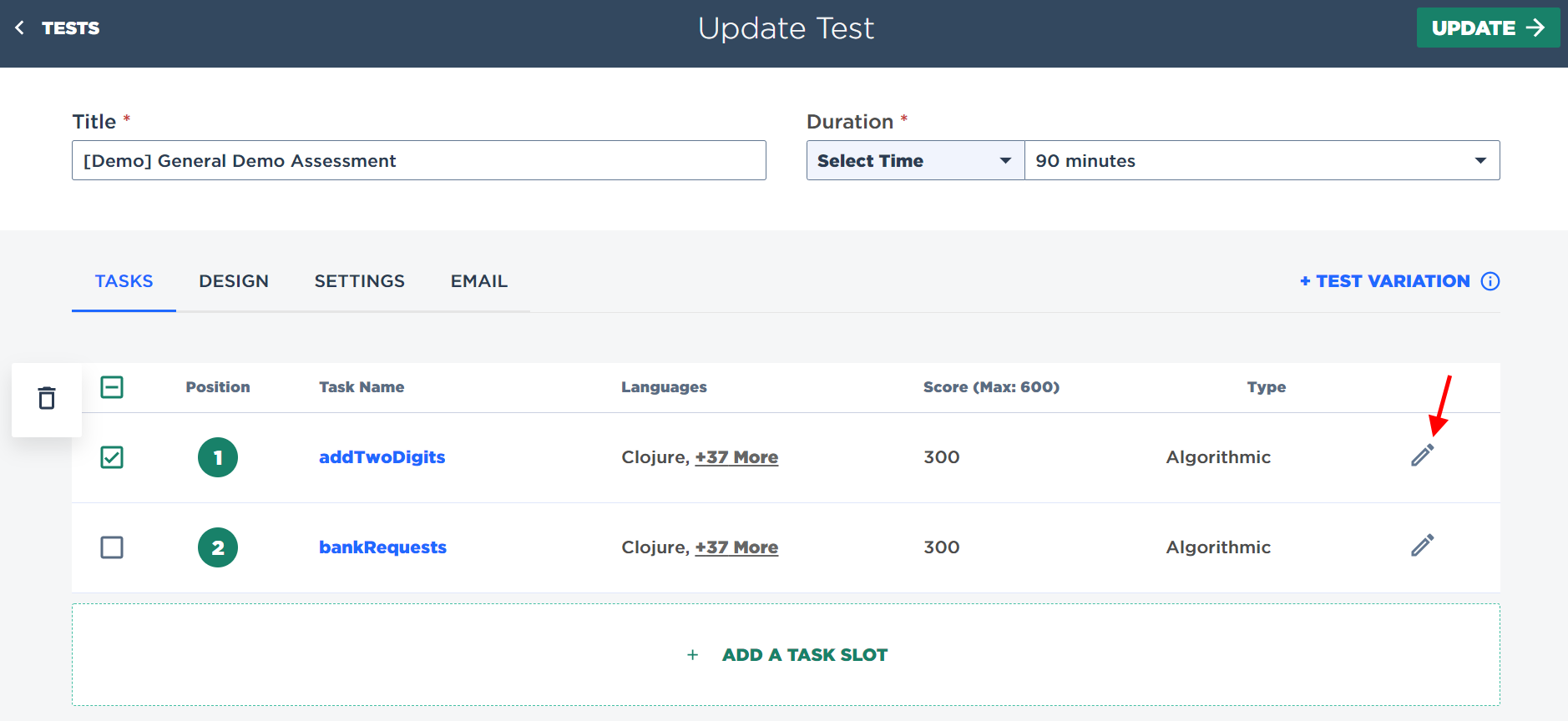 Click the next arrow and toggle on the Slot score. Input a maximum score to allow for the task and click DONE.
In your RESULTS tab, test that includes tasks for manual review will be indicated with a single checkmark, and those results pending review will be pinned to the top of the list.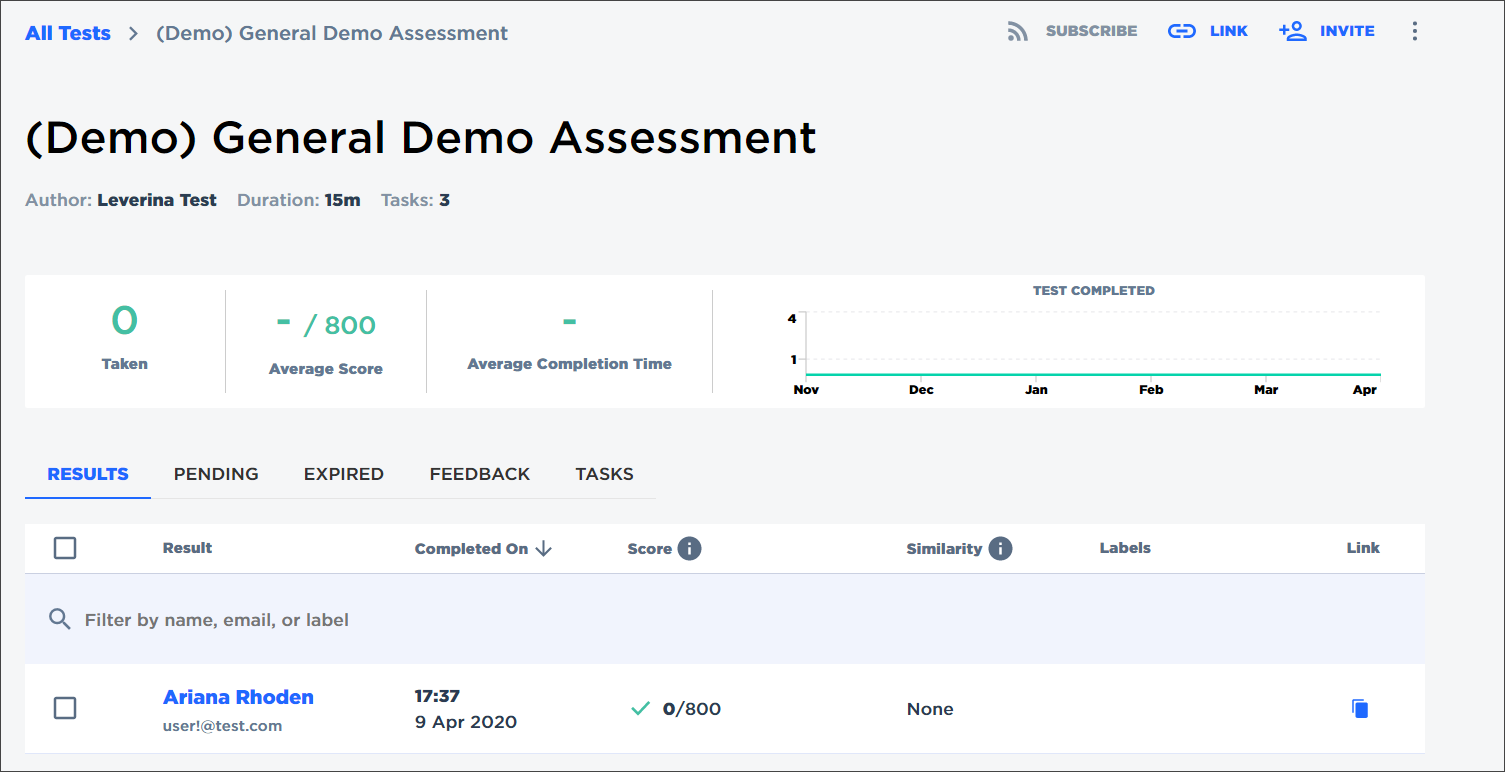 On candidate results reports, tasks that are pending manual scoring will be pinned to the top of the table here as well.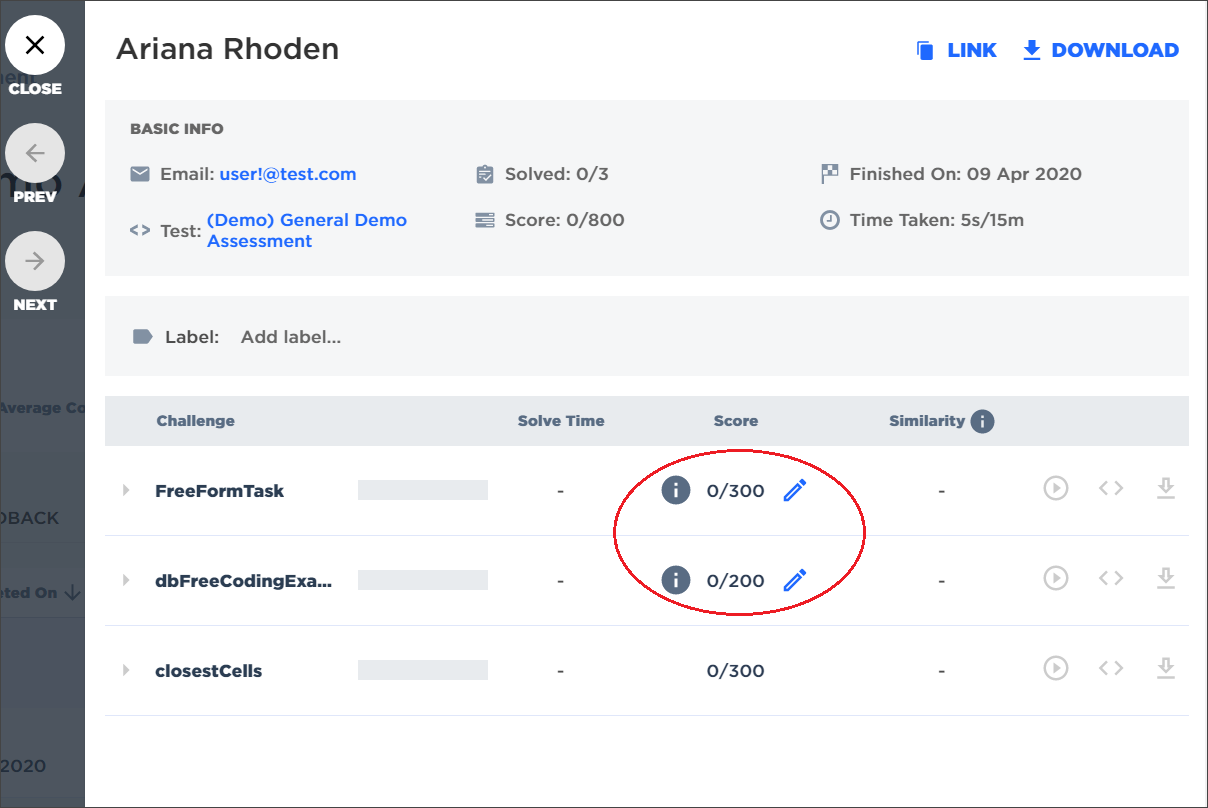 Click the pencil icon to input a score for the candidate. Once you have graded each task, it will no longer be pinned to the top of the results table.
Questions? Email customer_success@codesignal.com.