When creating a new test or editing an existing one, you can configure the languages in which you will accept solutions for each coding task.
1. On the Update Test page under TASKS, click the edit (pencil) icon on a specific task.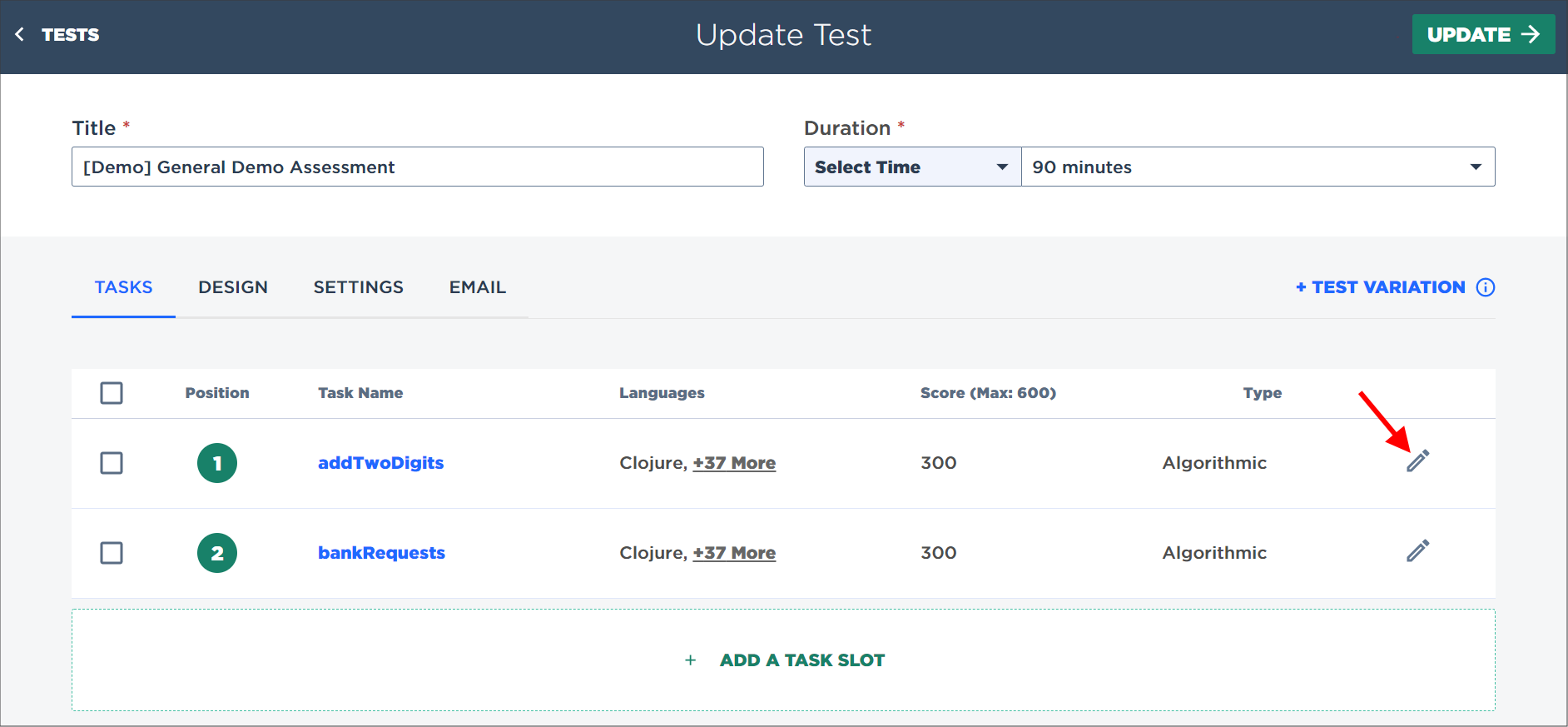 2. Click the next (arrow) icon in the bottom right.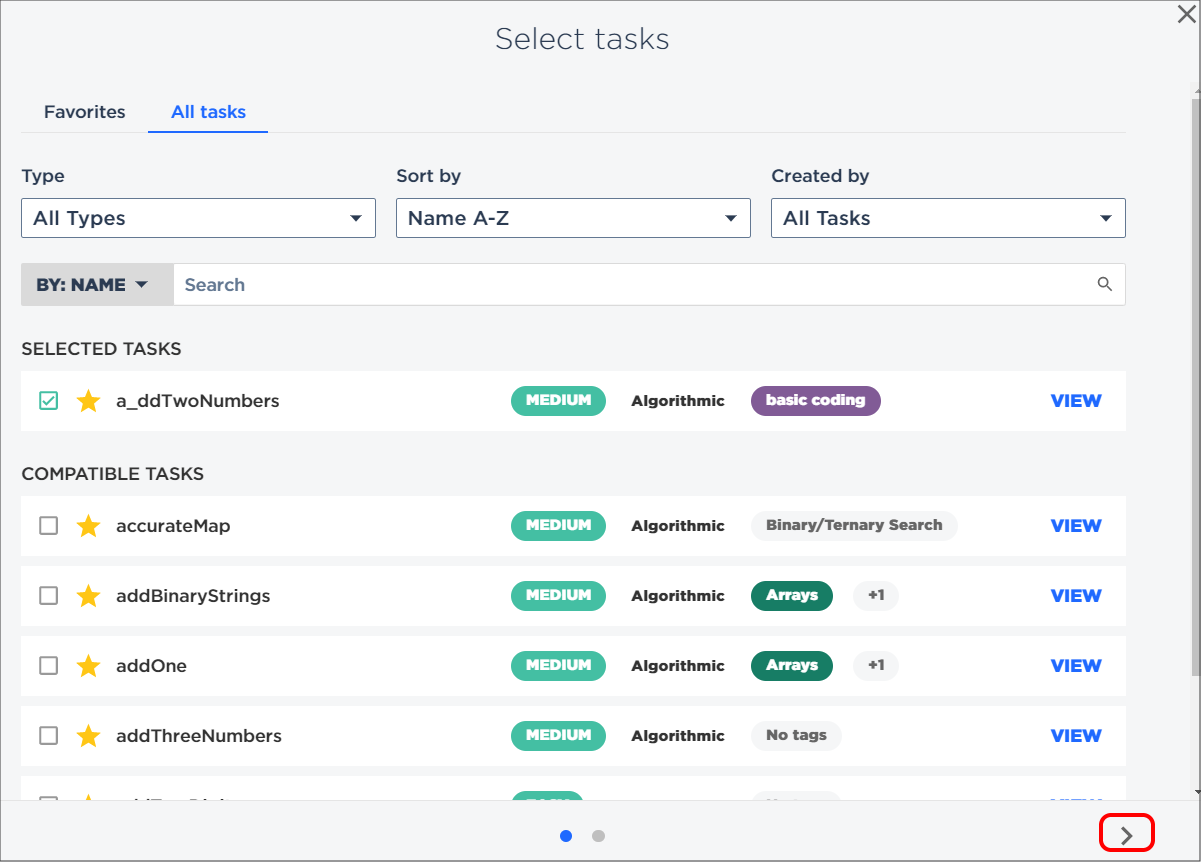 3. You will see a list of all available programming languages for that specific task. Click Select all to make the task language agnostic, or select your language(s) of interest. Note that you can also change the score for the task in this window.
4. Click DONE to save all changes. Repeat this process for each coding task, and click UPDATE to save your configurations.
Questions? Email customer_success@codesignal.com for assistance.