You can schedule CodeSignal interview sessions directly within Greenhouse.
Prerequisites
Video Walkthrough
Steps
1. Open a candidate's profile in Greenhouse and click on "Schedule Interview" in the appropriate stage.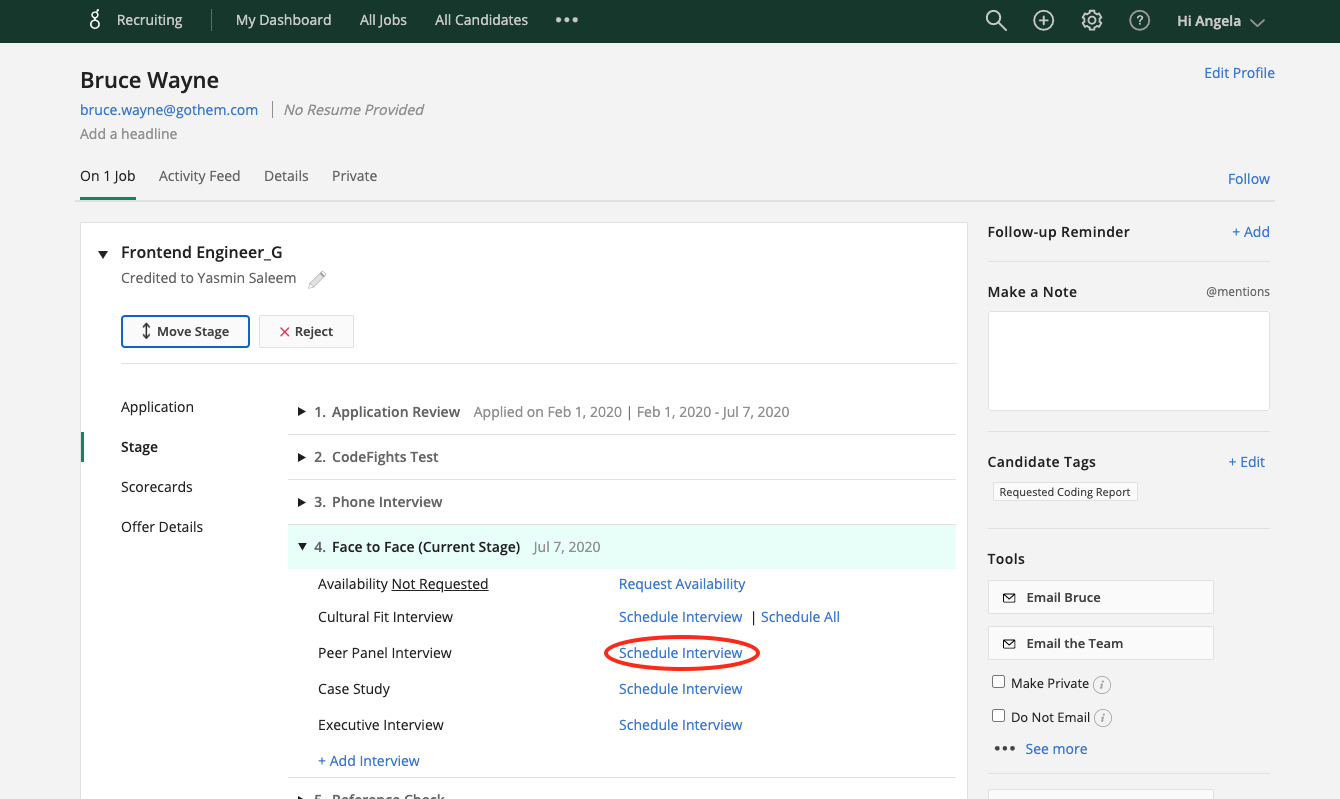 2. Fill out the date and time, and then select an interviewer and a location. Click the "Schedule and Continue" button.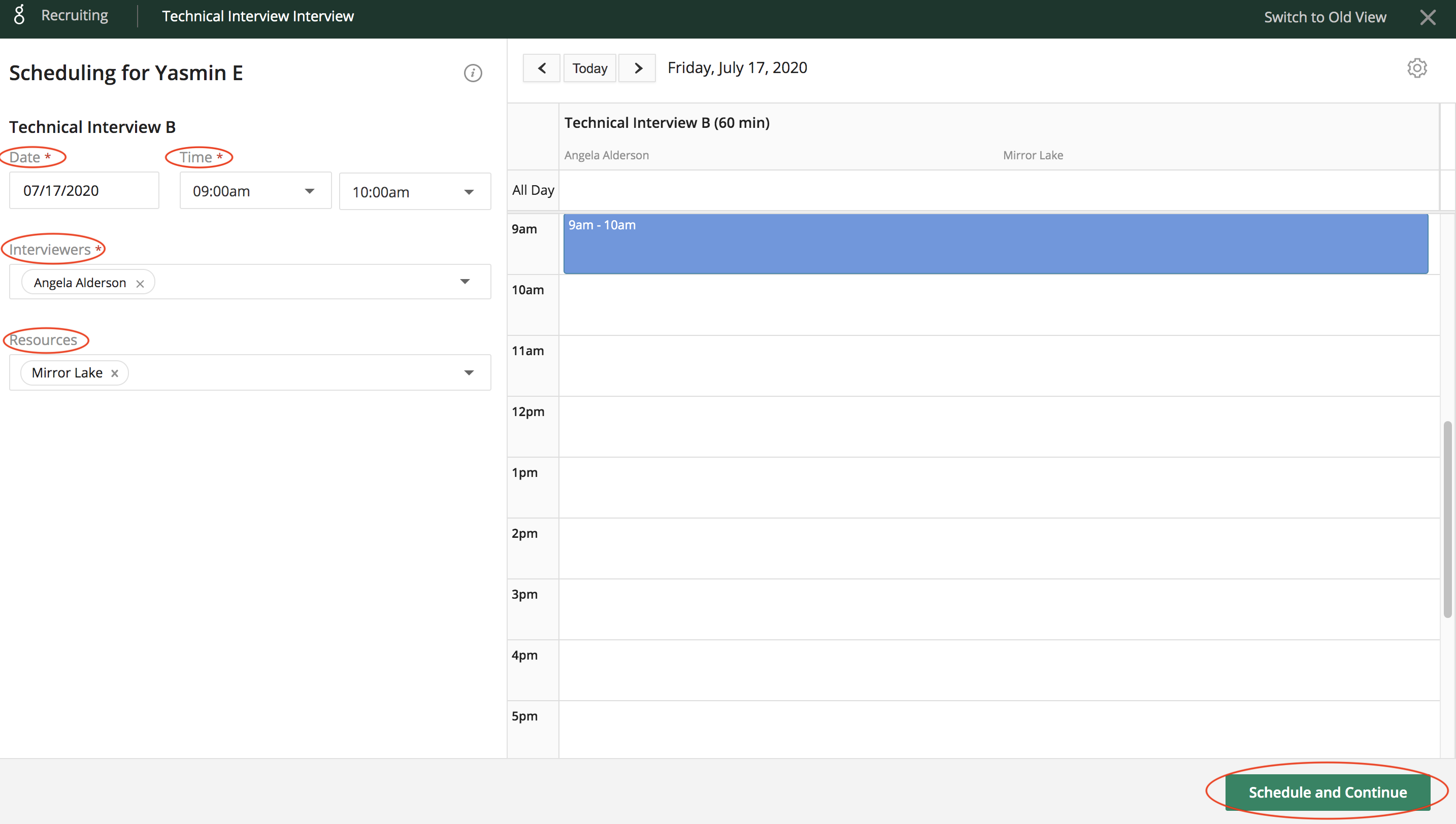 3. Under the Description field is a "+ CodeSignal Interview Link" button. Click to auto-generate an interview URL, which will populate at the top of the description field.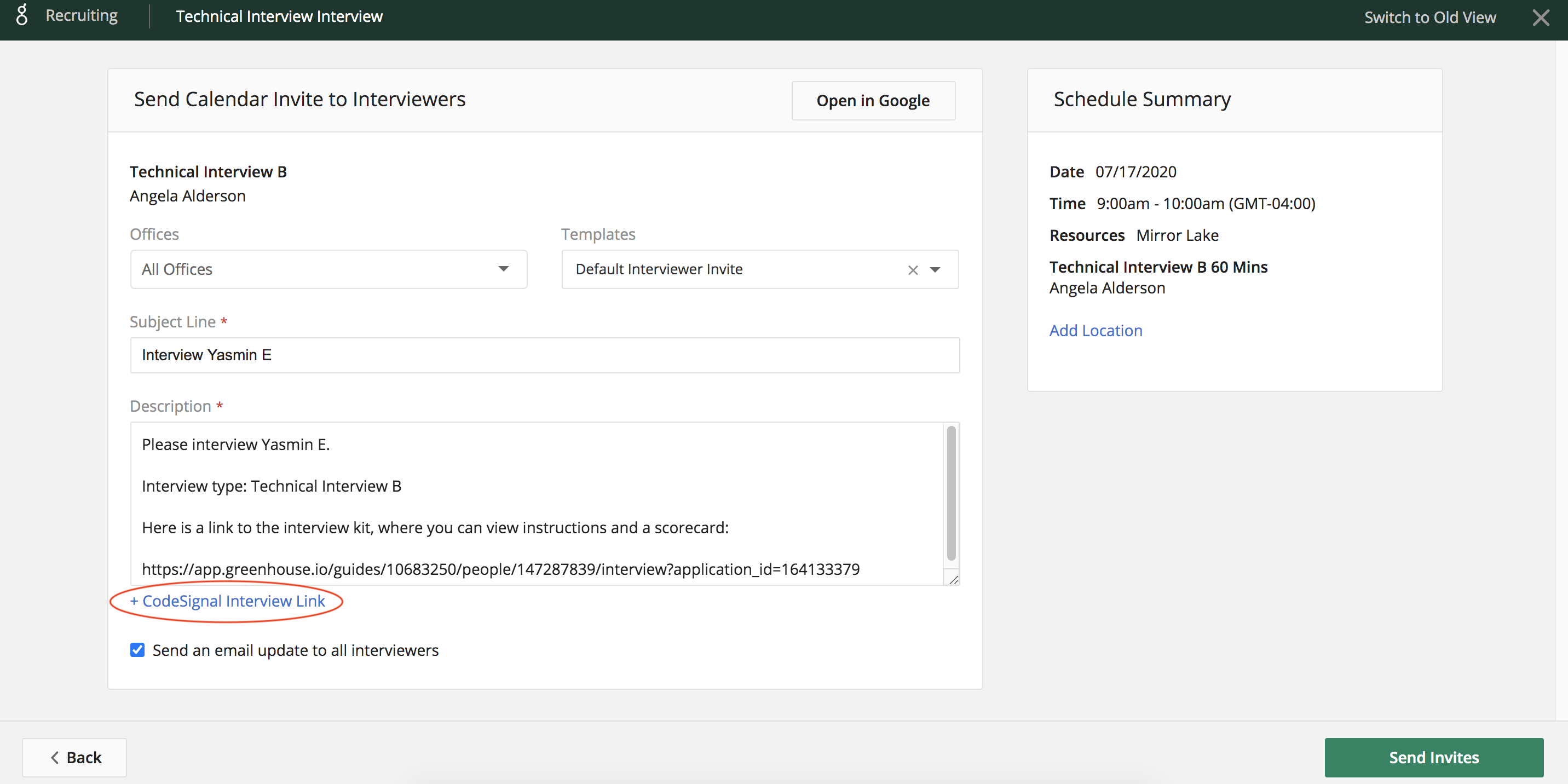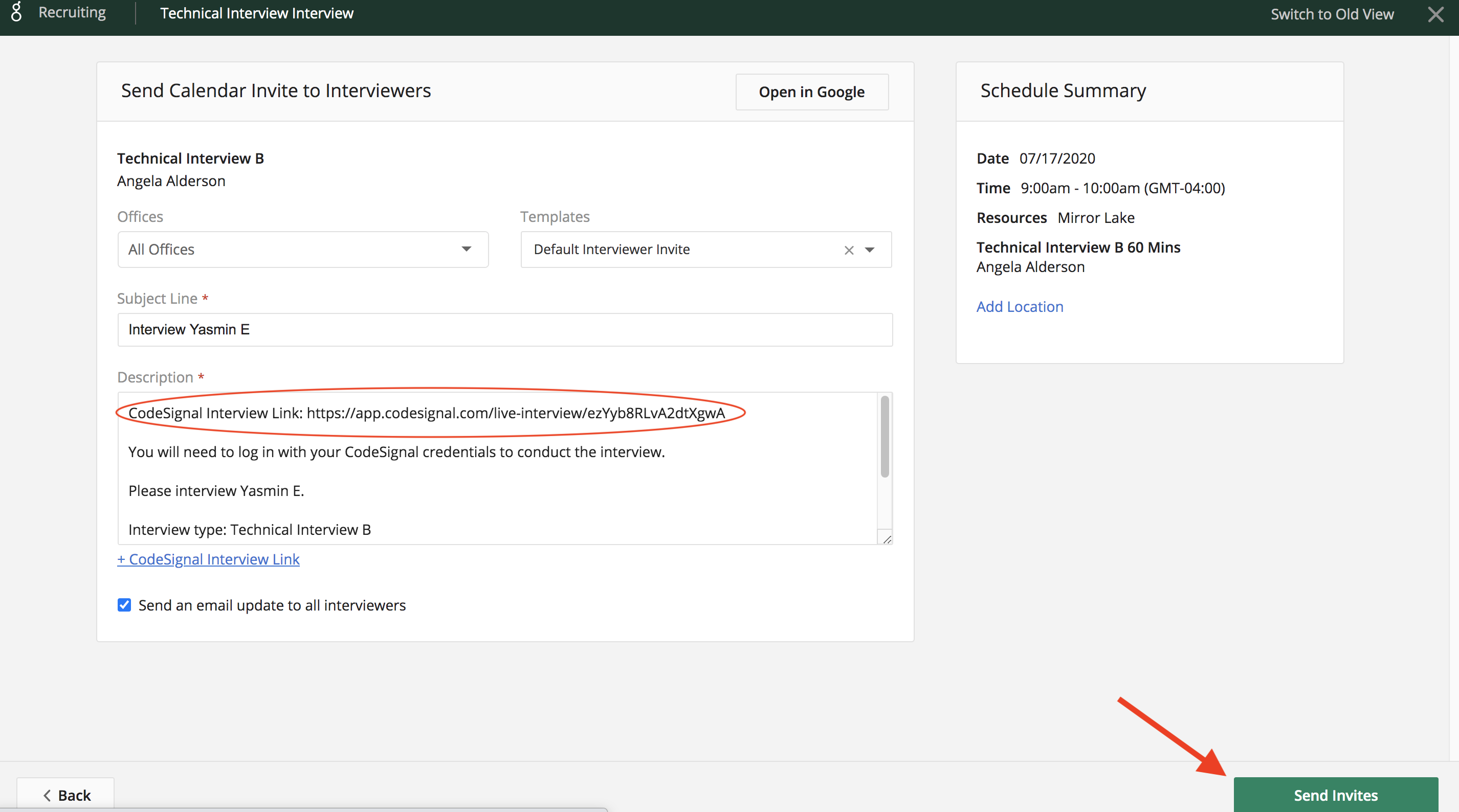 4. Finalize the invitation and send this URL to both the interviewer(s) and the candidate to access their interview session at the scheduled time.
That's it! You're all set.