If you took the test via an invitation from a company, the first screen you were shown already prompted you to authorize CodeSignal to share your results with the requesting company. As a result, if we are able to certify your results, they will automatically be sent to your recruiter!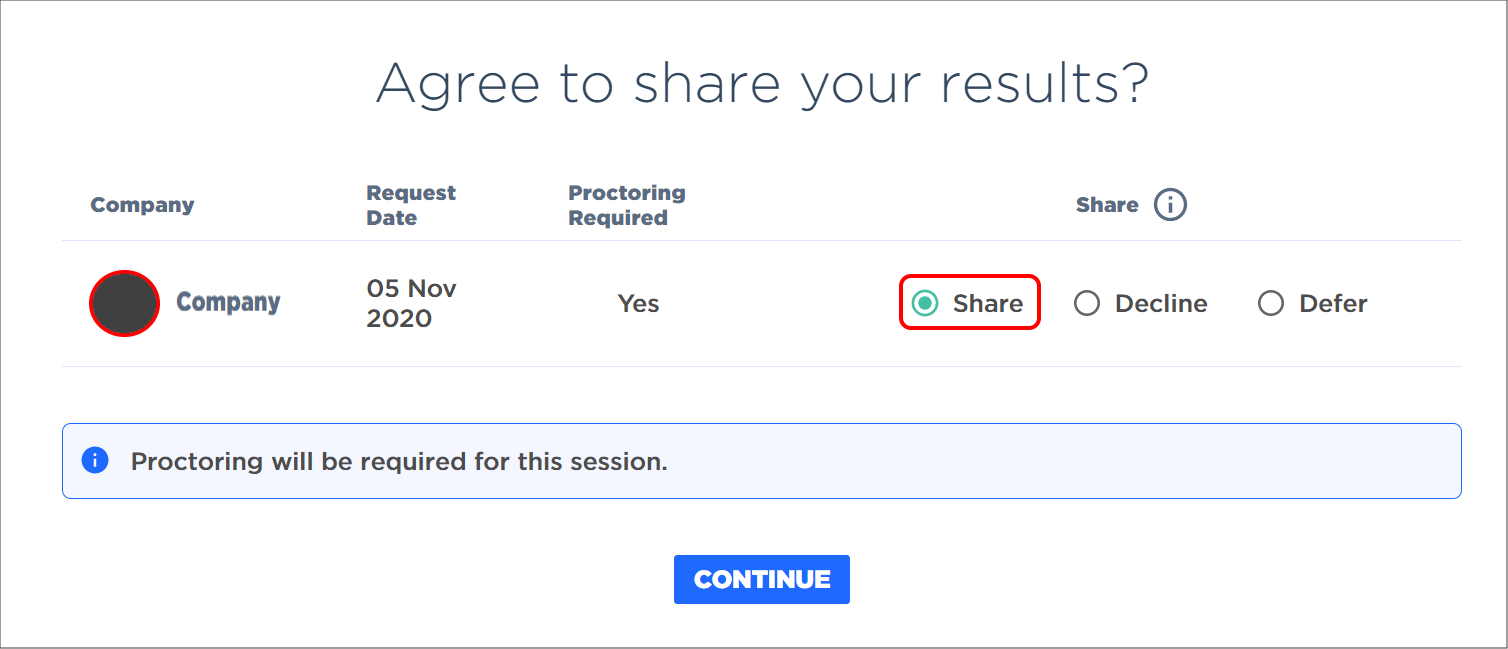 You may also have company requests listed on the left side of your test center homepage. You can decline or share your results by clicking one of the two options.
If you wish to send results from a test you previously took, change your privacy settings to "Everyone." For help, read How do I update my Coding Report Privacy Settings? Next, click "View Report" and you will see this page: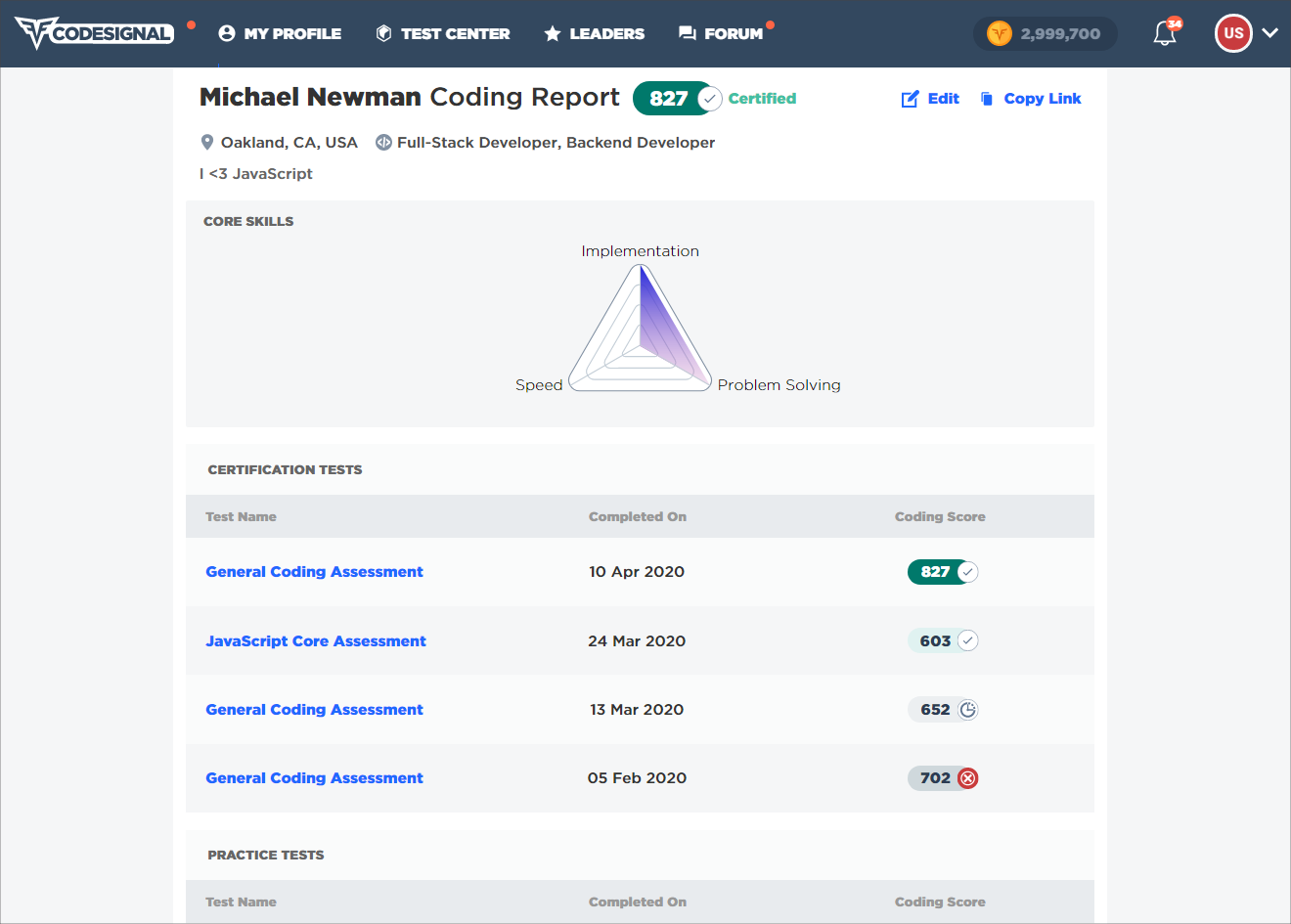 Select "Copy Link" at the top right, and you can send your report to anyone!