If you took the test via an invitation from a company, the first screen you were shown prompted you to authorize CodeSignal to share your results with the requesting company.

When you log into your CodeSignal account, you will see any new company requests for your coding report under the REQUESTS tab of your Test Center.
Taking a new test from the Test Center and sharing results
If you have not yet taken the test, or have passed the cooldown period in between retakes of the test, click the blue TAKE TEST button.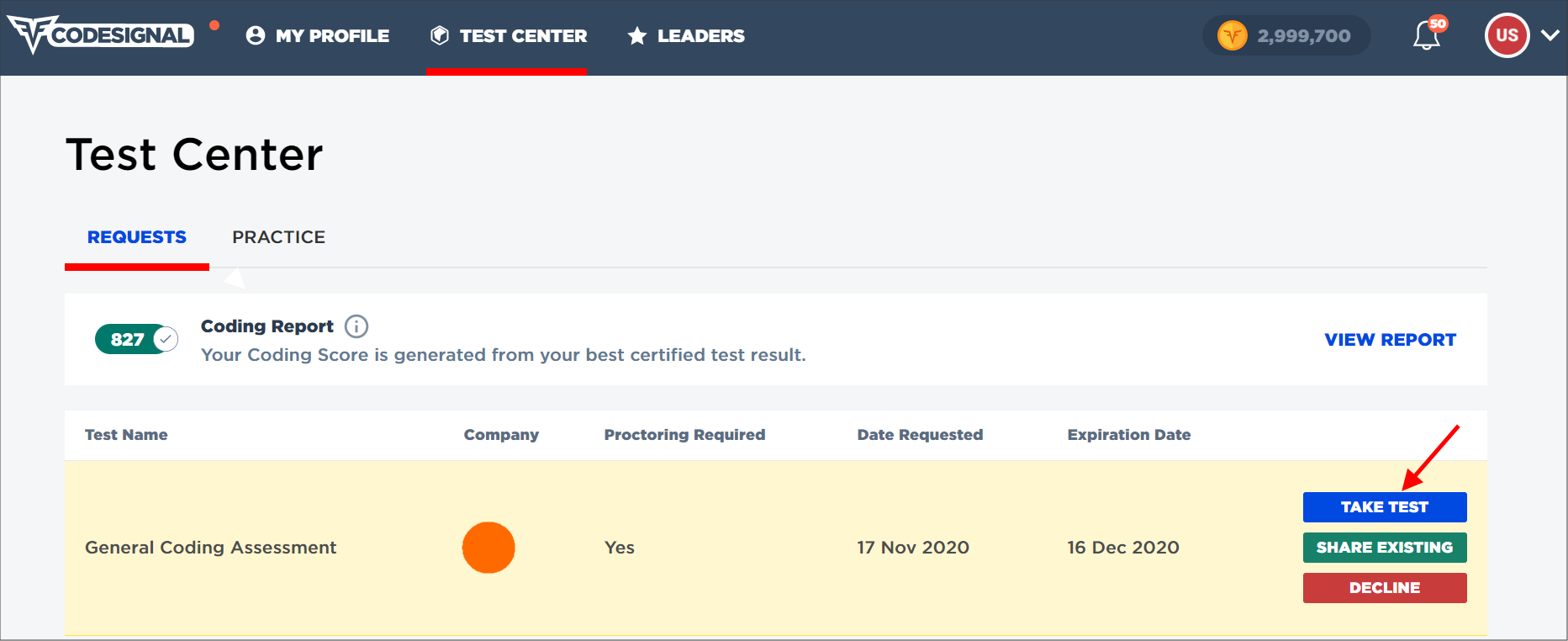 You will then be prompted to choose your sharing settings for your results. Choose Share to authorize CodeSignal to share your results with the requesting company. If we are able to certify your results after the test is complete, the results will automatically be sent to your recruiter.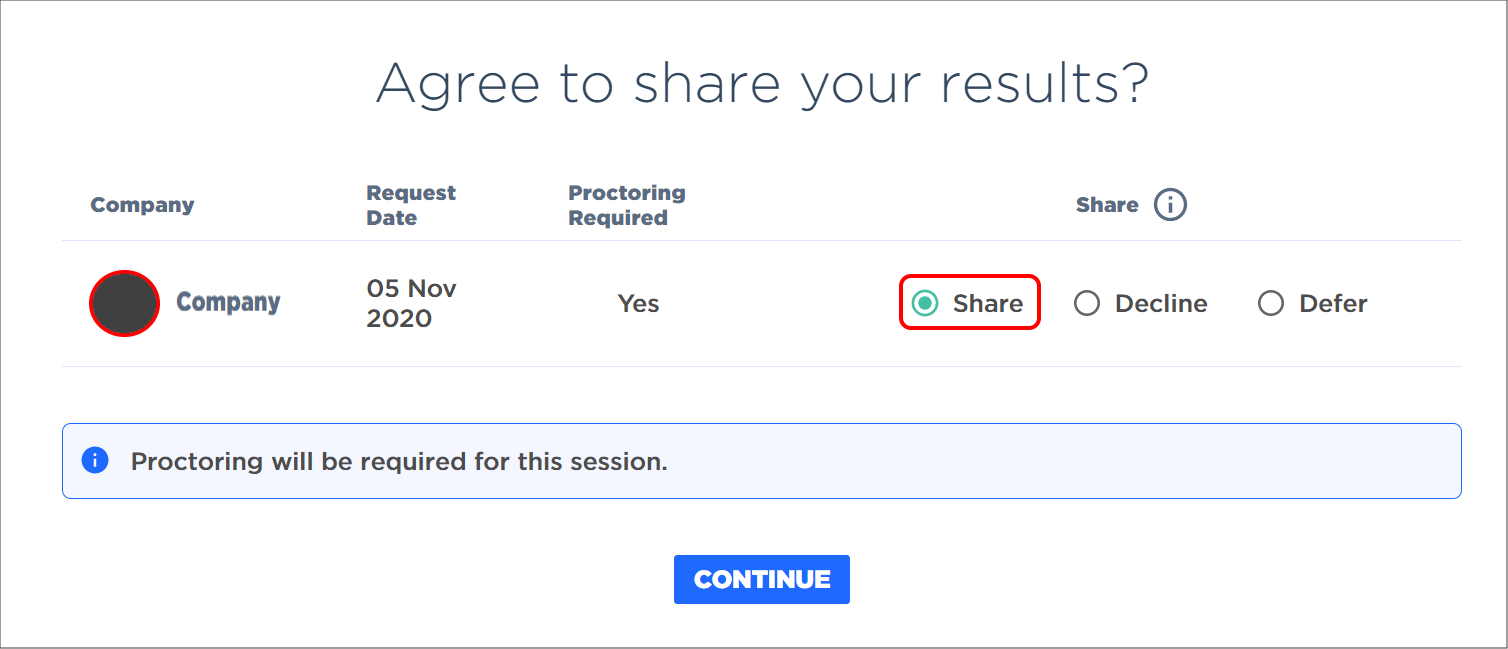 If you receive an invitation from 2 or more companies at the same time, you may use the Defer option for one of them.
Deferring a request will not remove it, so you can still share your results with the company at a later time. However, if you take the test now, note that you won't be able to take the same test again for 14 days.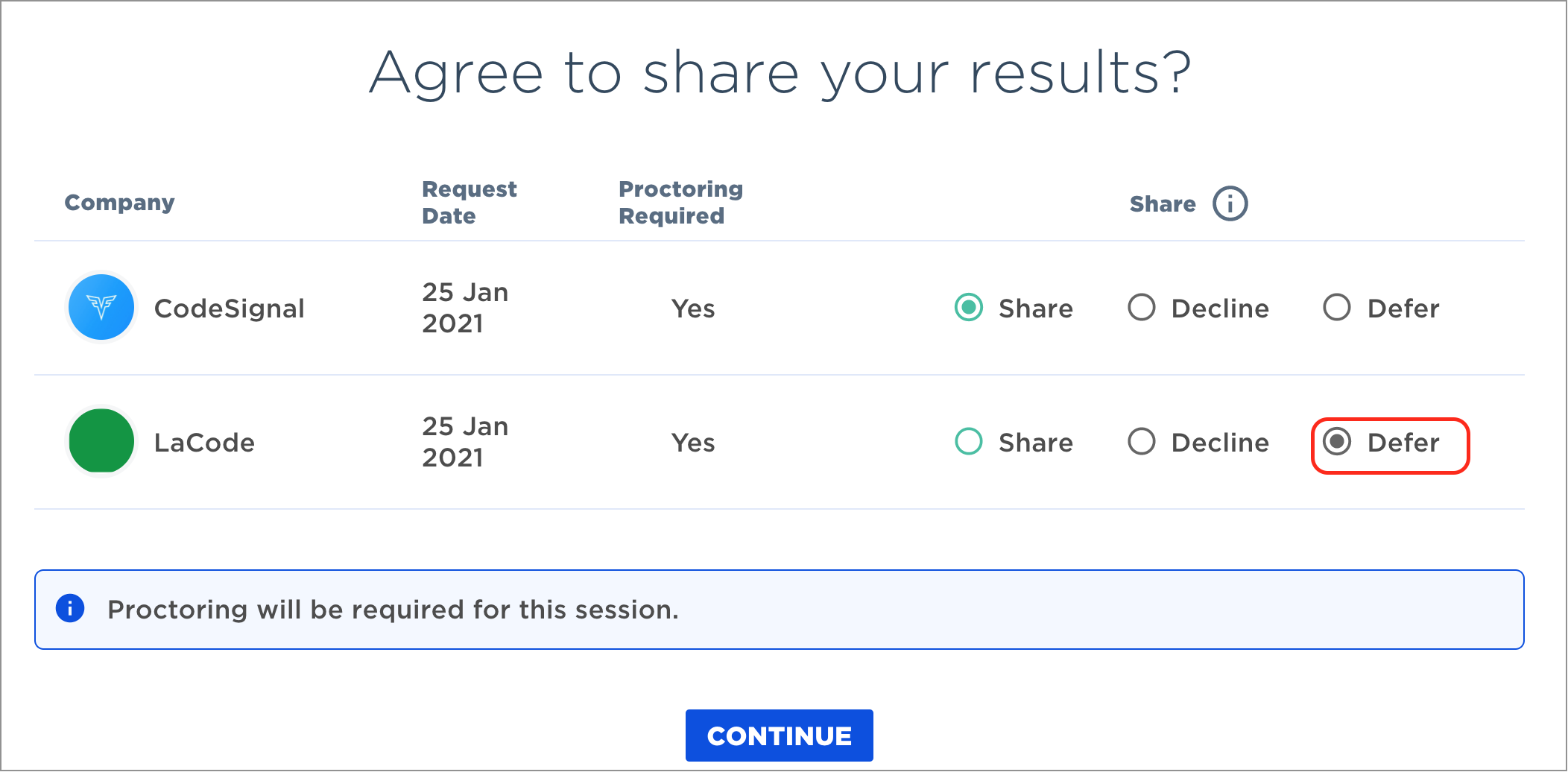 Sharing existing test results
You may also share results from a previously completed test by clicking the green SHARE EXISTING button. Make sure to change your Coding Report privacy settings to Everyone in your profile for this to work. (For help, read How do I update my Coding Report Privacy Settings?)
You can also decline to take a test by clicking the red DECLINE button.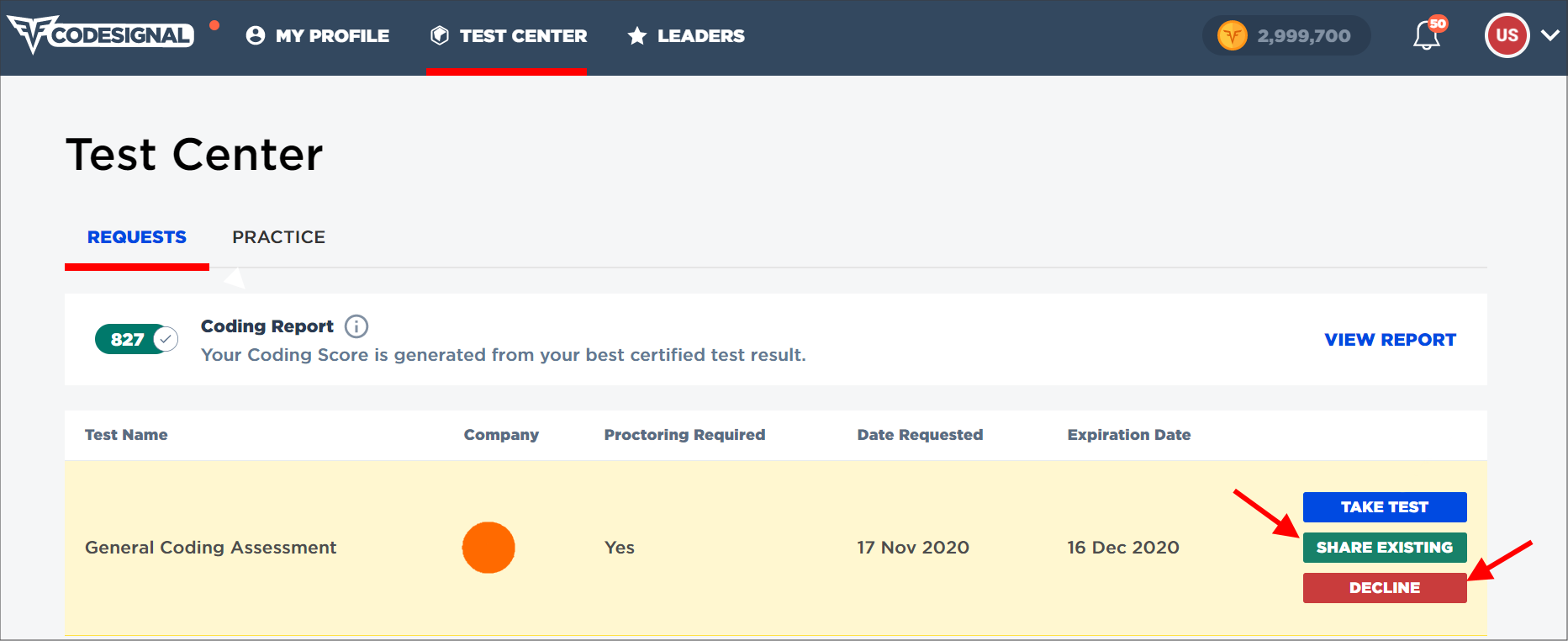 Viewing your Coding Report
Just below the REQUESTS tab you will see your Coding Report for your best certified test result. You can see the details of your coding report by clicking the VIEW REPORT link on the right. This will take you to your Coding Report.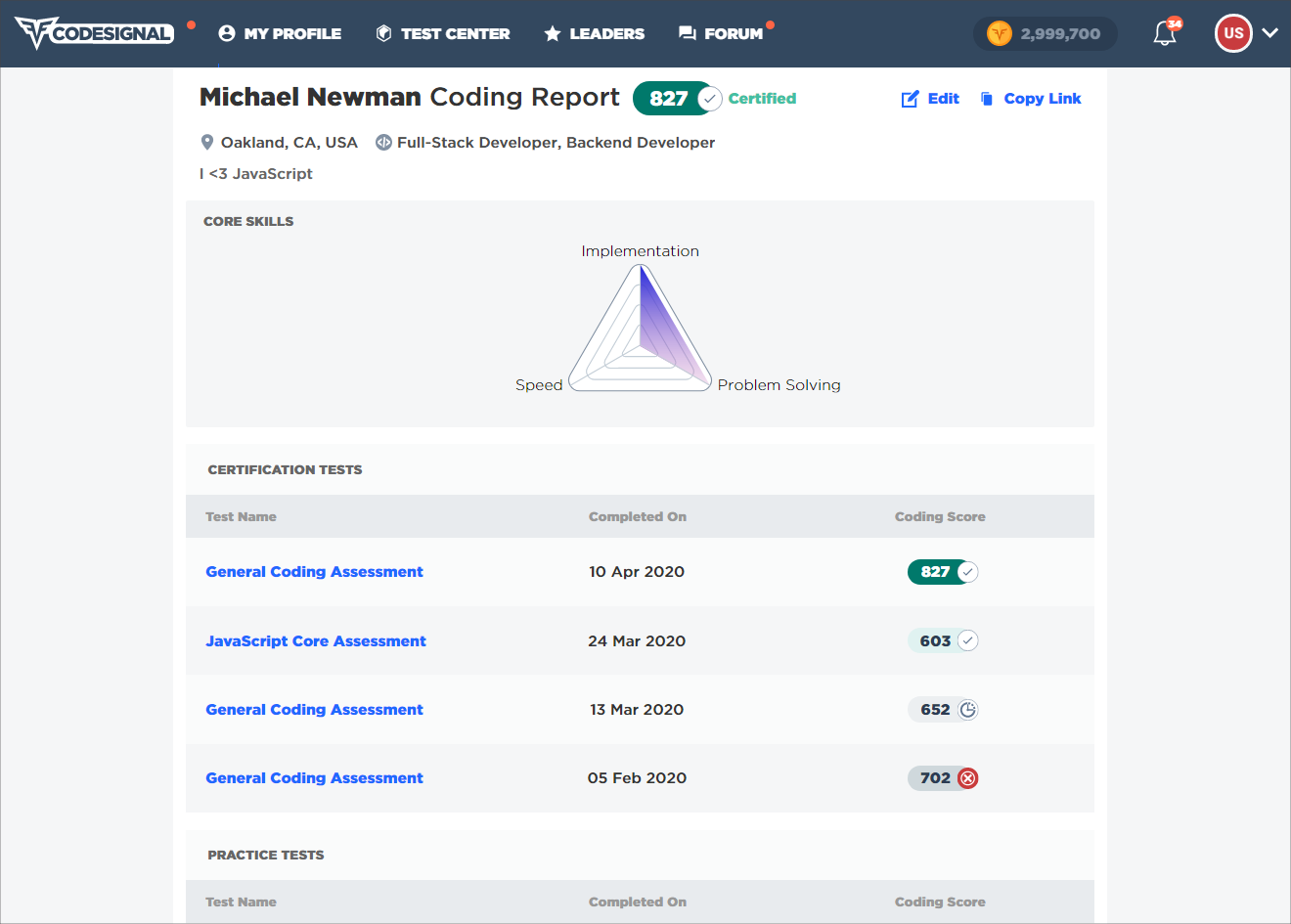 Click Copy Link at the top right to send your report to anyone you choose.