Summary: In this article, you will learn how to access your Assessment Result for any certified assessment taken on CodeSignal and understand the components of your Assessment Result.
Accessing your Assessment Result
Once you complete a standardized assessments on CodeSignal, you will receive an assessment result on your profile. The report will automatically be generated after you complete an assessment. You can access it through your CodeSignal account.
Step 1: Log into your CodeSignal account
Step 2: Go to TEST CENTER in the top navigation bar
Step 3: Click VIEW REPORT to the right of your Coding Report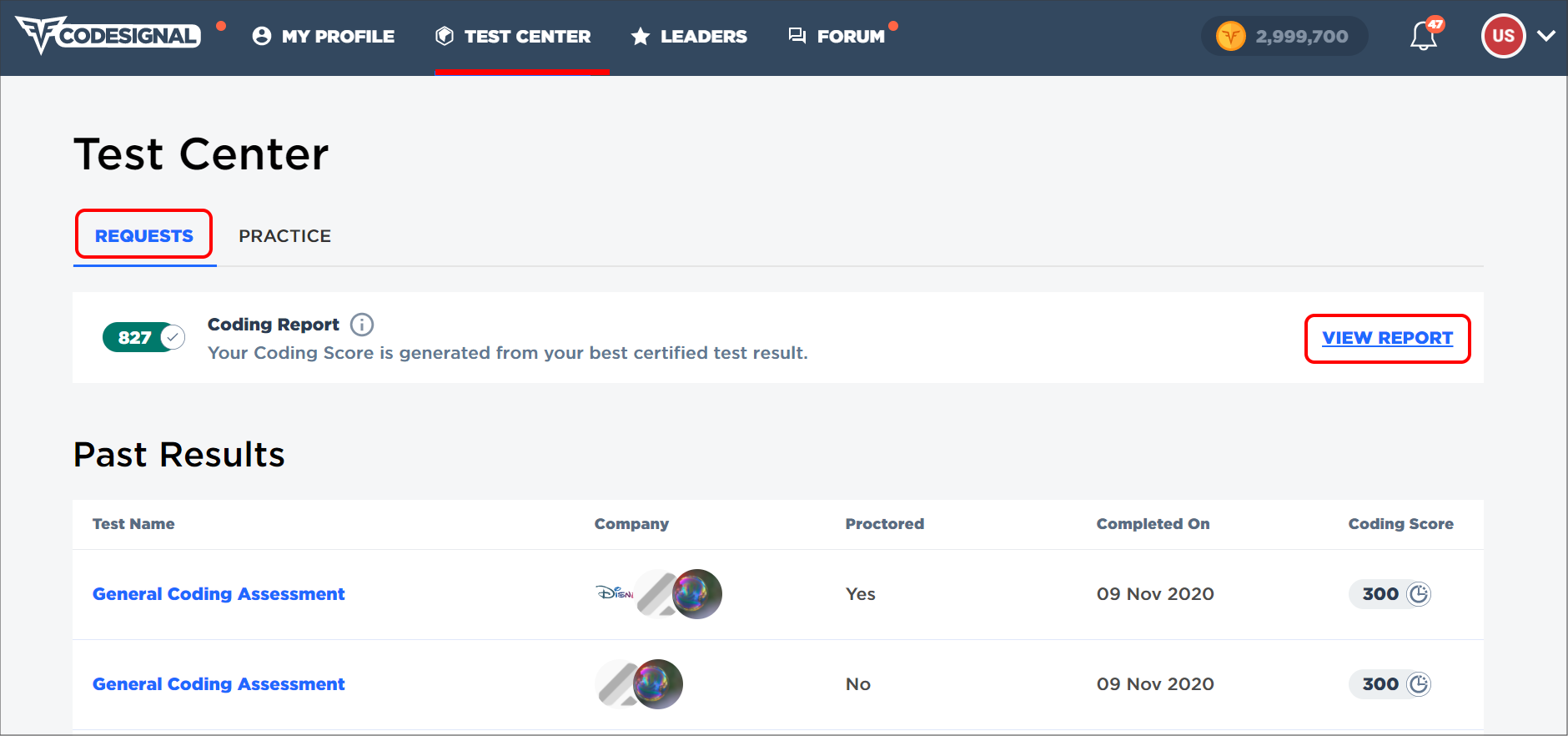 Understanding your Assessment Result
The Assessment Result consists of:
your certified Coding Score,
your core skills (speed, implementation, and problem-solving, etc.), and
the replay of your solutions.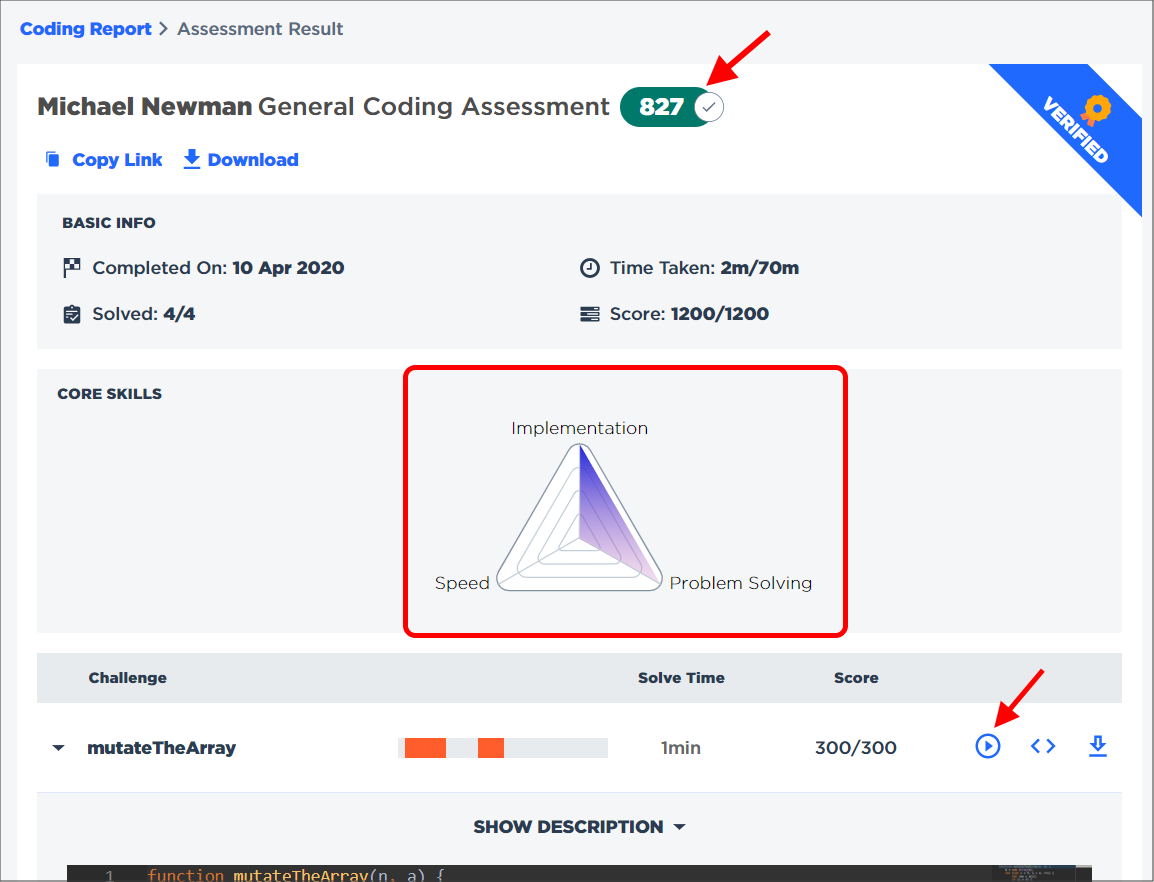 The different types of Standardized Assessments include
General Coding Assessment,
Java Core Assessment,
JavaScript Core Assessment, and
Data Science Assessment.
If you have taken any or all of these assessments, the scores will be in your Assessment Result or "Coding Report" page.