Learn how to send your candidates CodeSignal assessment invitations and view their results directly from Eightfold.ai. You can send invitations to candidates one at a time or in bulk.
Prerequisites
Your organization has a working integration in place with Eightfold.ai
You must be logged in to your CodeSignal account
Send CodeSignal assessment invitations
1. From your Eightfold.ai dashboard, click on the position (job) for which you'd like to invite applicants to a CodeSignal assessment. Then, navigate to the Applicants tab.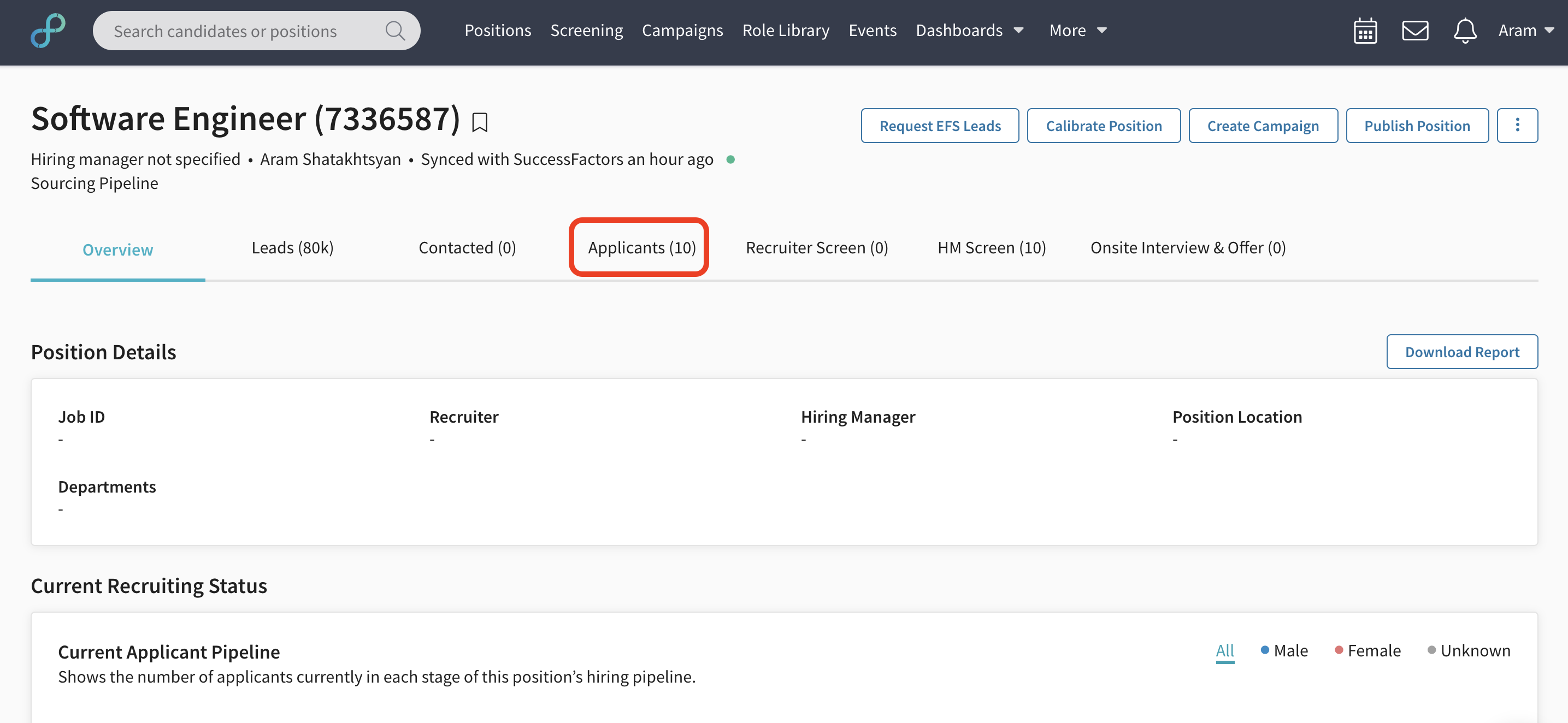 2. Click the checkbox to the left of the applicant name for the applicant(s) to whom you want to invite to a CodeSignal assessment. You may select one or multiple applicants. With your applicant(s) selected, click the Advance Stage button. Select the Phone Interview stage.
Note: Your company may have configured CodeSignal assessment invitations to trigger from a different stage in Eightfold.ai. Please check with your company's integrations team.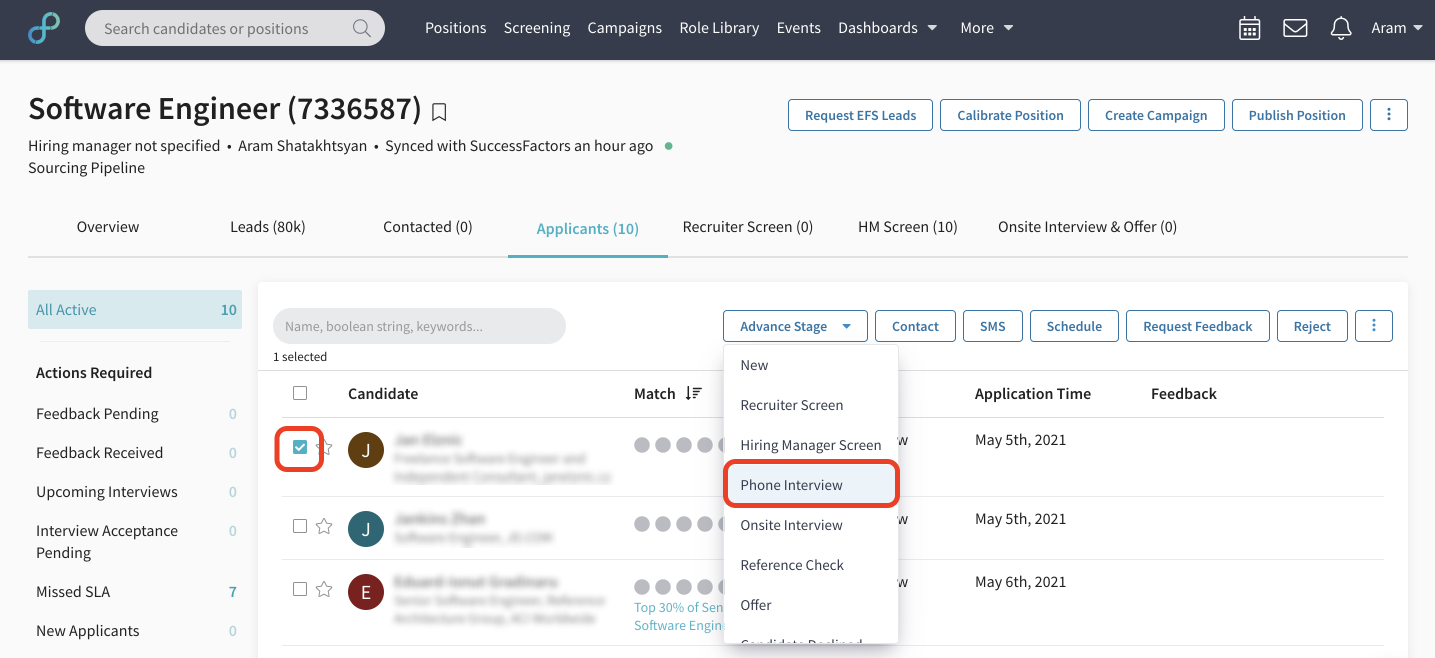 3. Next, you will see a pop-up window prompting you to Select an assessment. Choose the CodeSignal certified assessment or CodeSignal Test you'd like to send to your applicant(s) from the drop-down menu. Click Confirm.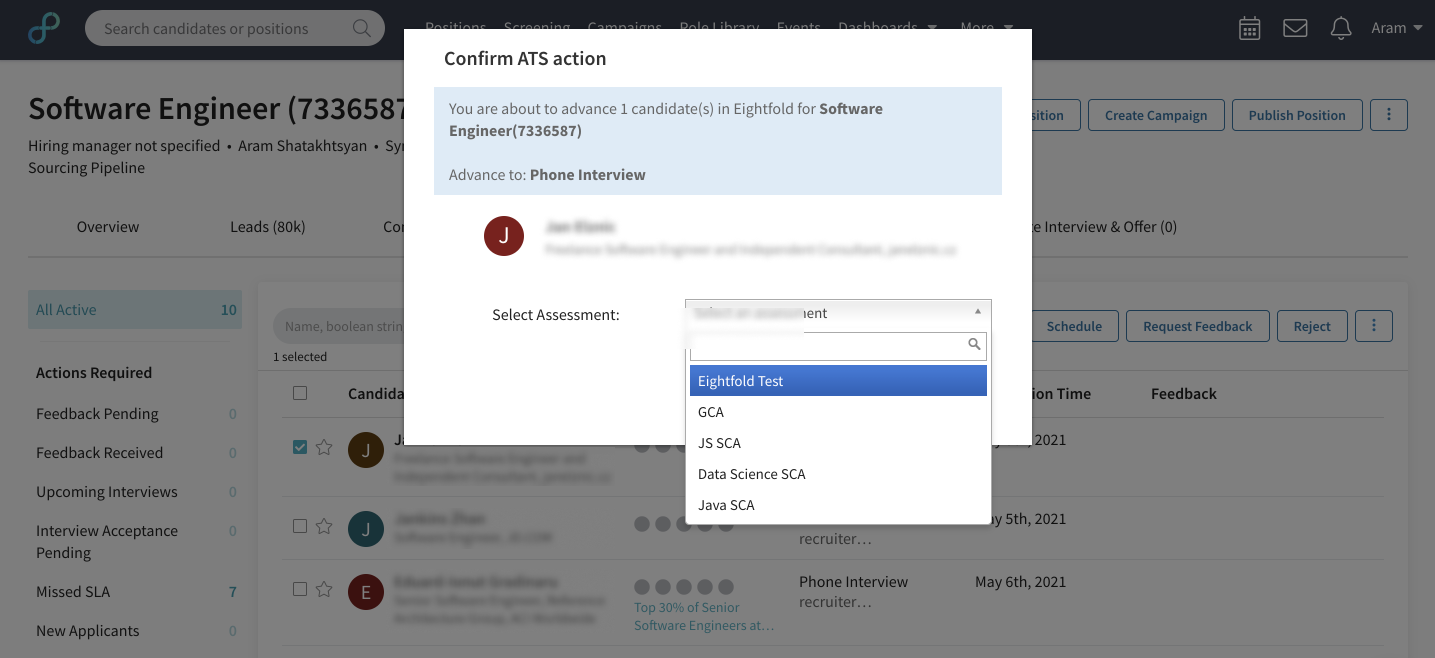 4. After confirming the assessment, you will see a green status update below the name of the applicant(s) you invited to take the assessment. Your applicant(s) will receive an email from CodeSignal inviting them to take the assessment you selected.
View CodeSignal assessment results
After your applicant completes their CodeSignal assessment, you can view their assessment results from Eightfold.ai, as well. Click on the name of the applicant whose assessment results you'd like to view.
Scroll down to the Recruiting Activity section to see a summary of their CodeSignal assessment results and a link to their full coding report.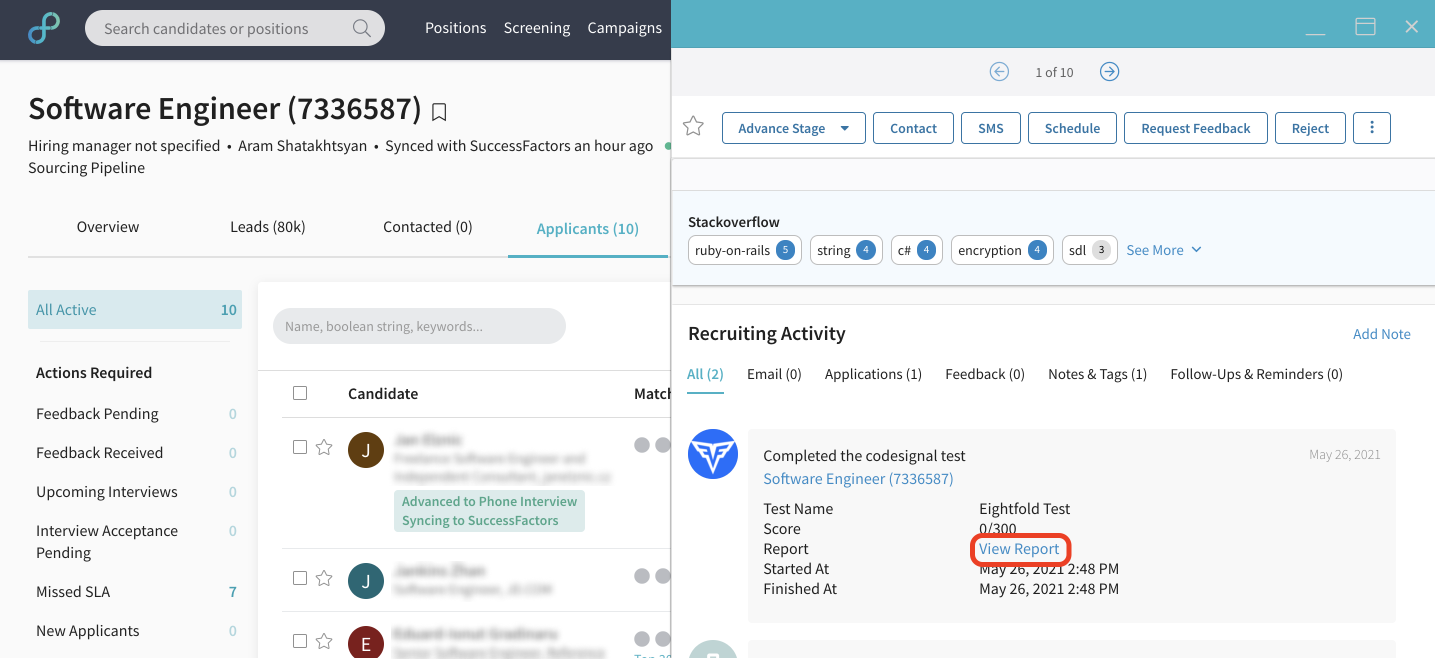 Questions? Contact support@codesignal.com