Once the Interviewer officially ends the interview session, the results will be available to view. The interview will move to the Finished status with a timestamp marking the date and time the Interviewer completed the session.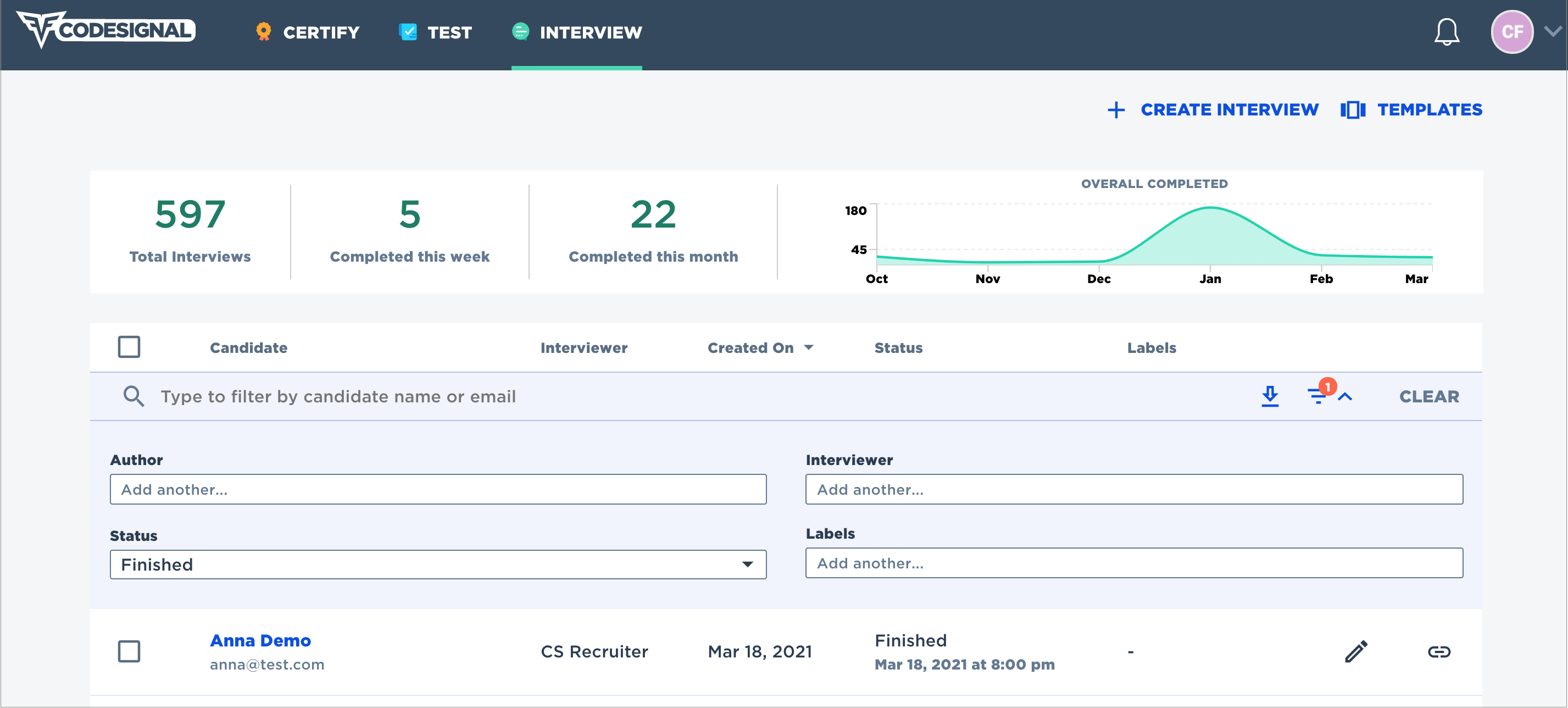 From here, it is easy to view a replay of the candidate's interview session by clicking on the candidate's name in the Interview dashboard.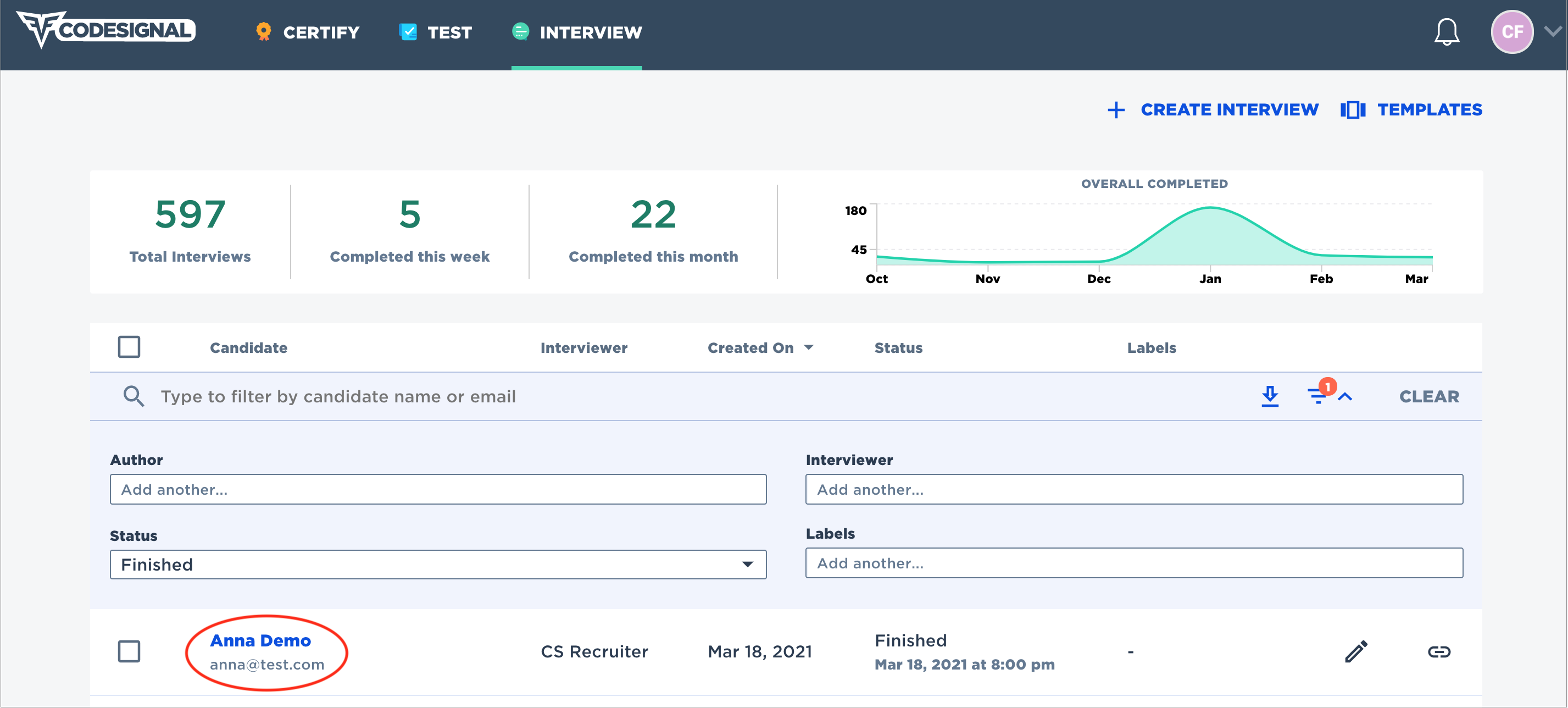 Click on the Solutions icon to view a replay from the candidate's interview session and see a PDF record, if Whiteboard and/or Jupyter notebooks were used in the interview.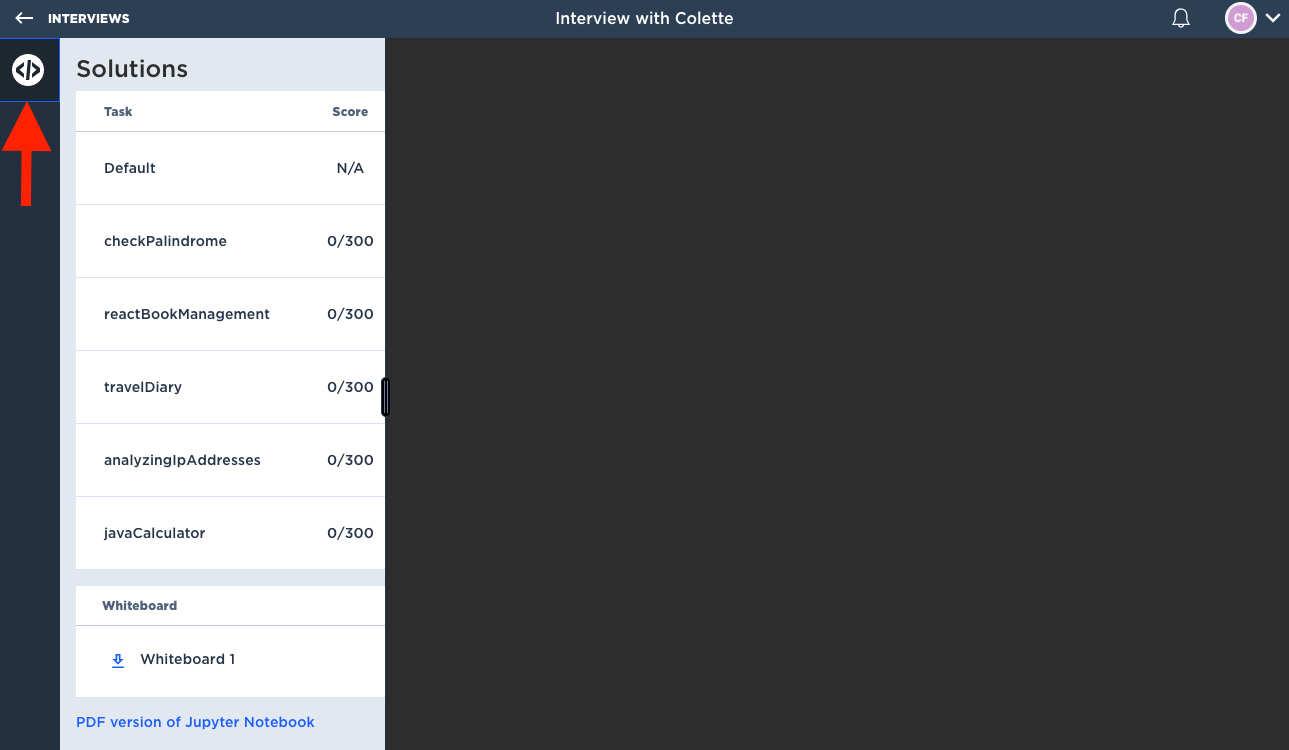 Note: if audio/video tools were used, they are not recorded and therefore not viewable in the replay. What you can see is the key strokes from the interview session made by both the candidate and interviewer(s).
Depending on your company's recruiting process, you may have the ability to leave interview feedback in CodeSignal.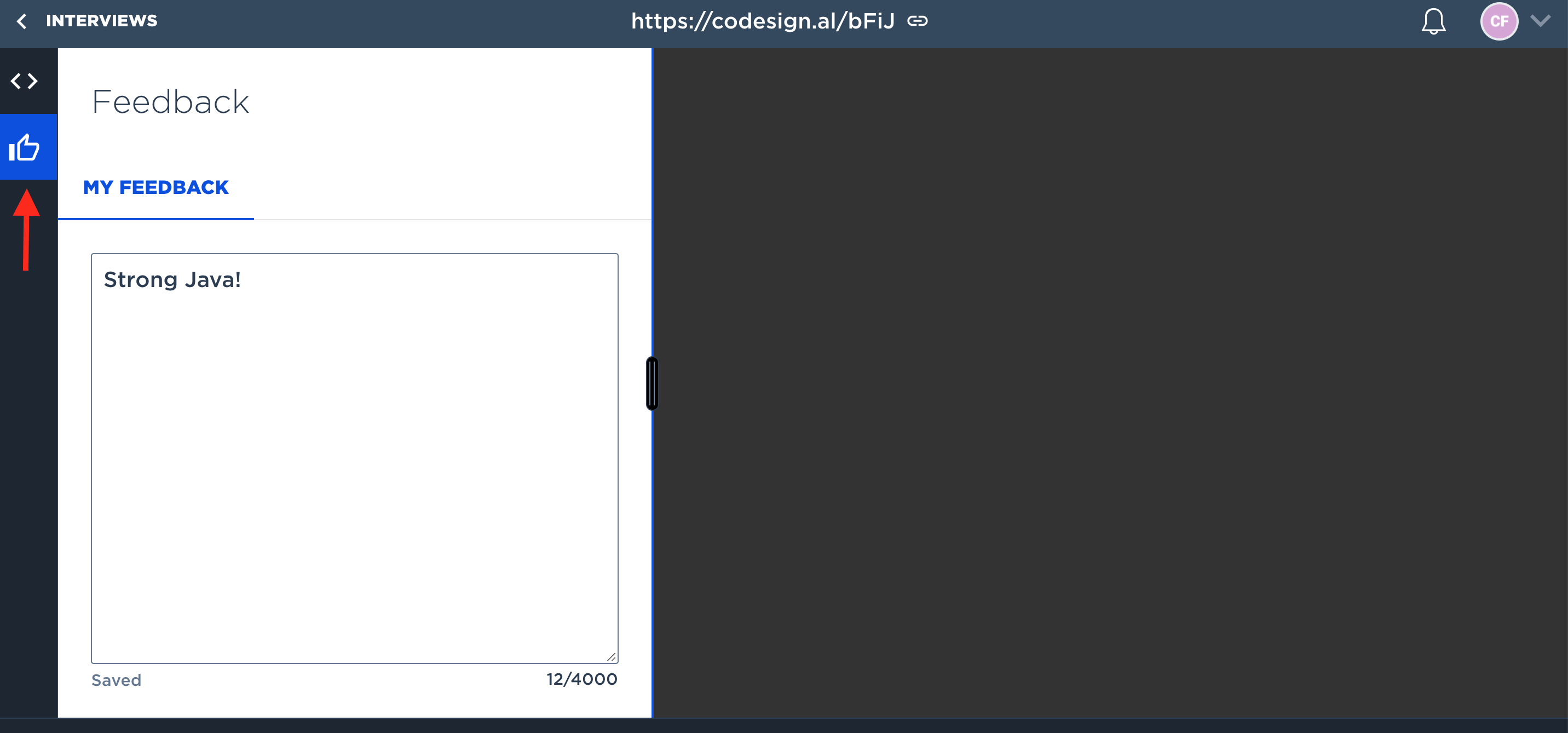 If you have permission (based on your role in CodeSignal), you will also see the ALL FEEDBACK tab. Here, you can see the feedback from other interviewers who participated in the interview session.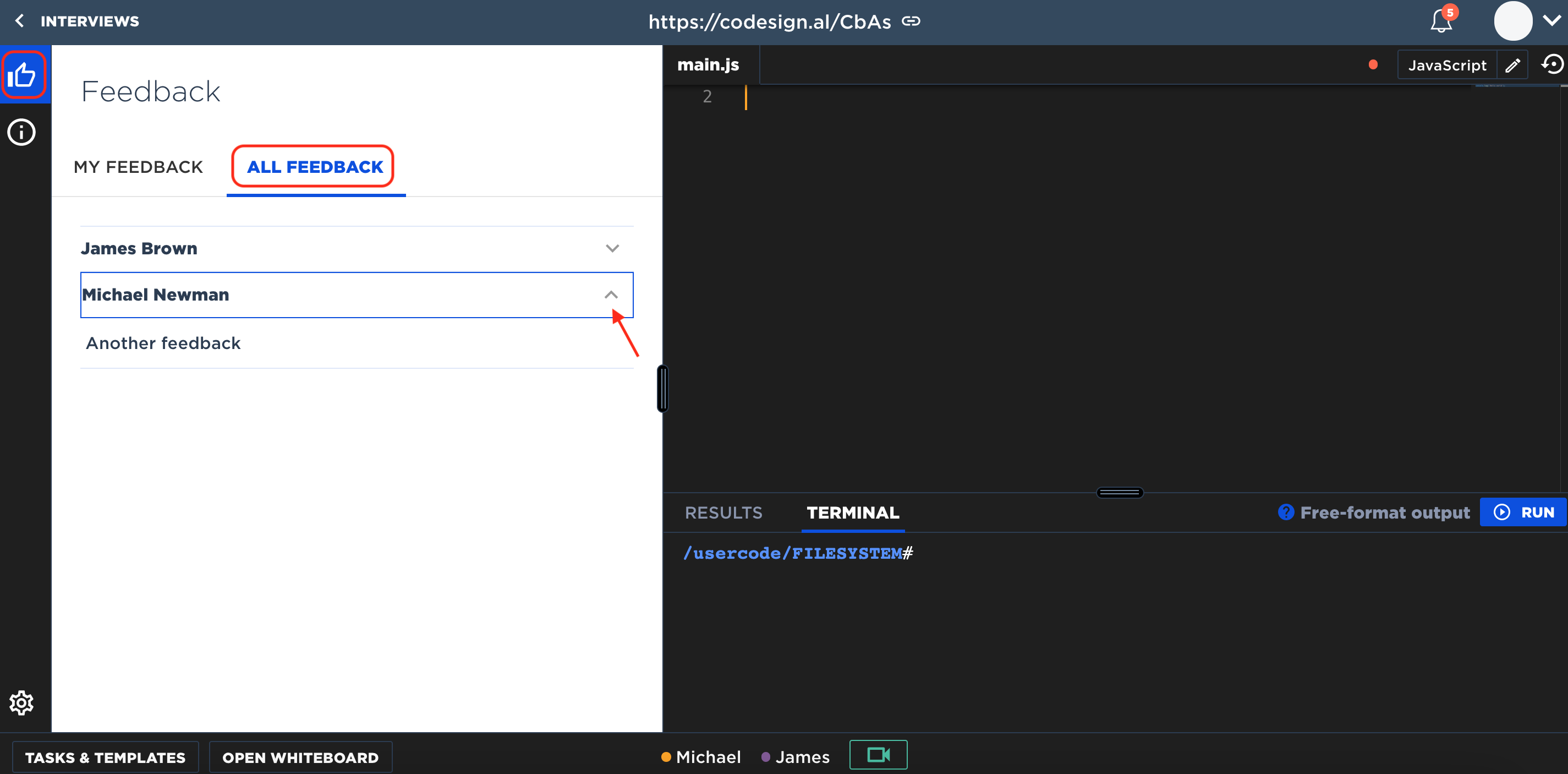 Questions? Reach out to us at customer_success@codesignal.com