1. In your company's CodeSignal account, navigate to the CERTIFY tab. Then, click CERTIFICATIONS to choose the appropriate assessment type.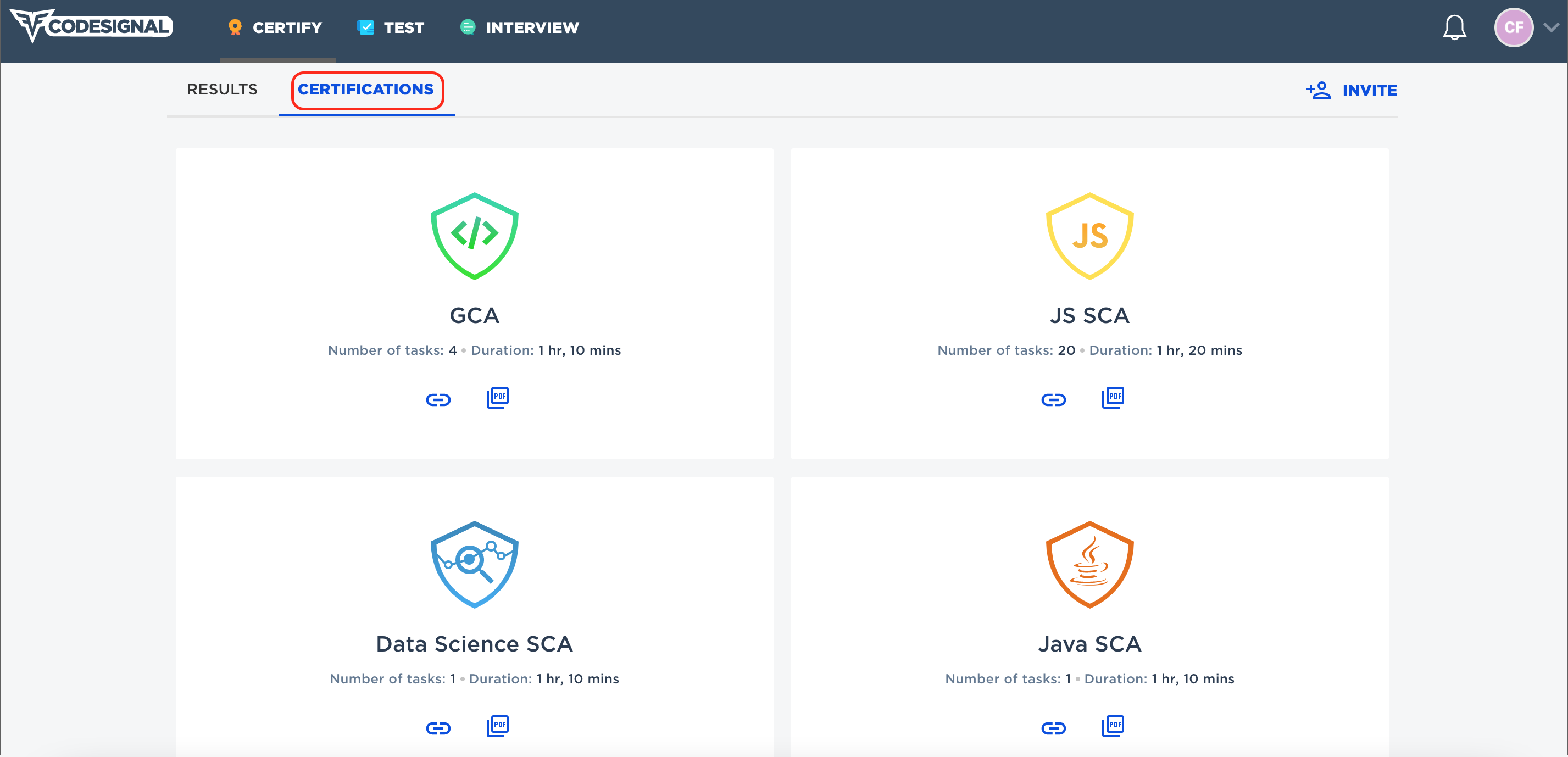 2. From the CERTIFIED tab, search for your candidate by name/email. Note: The candidate's highest score will be shown here, even if it is not the most recent score.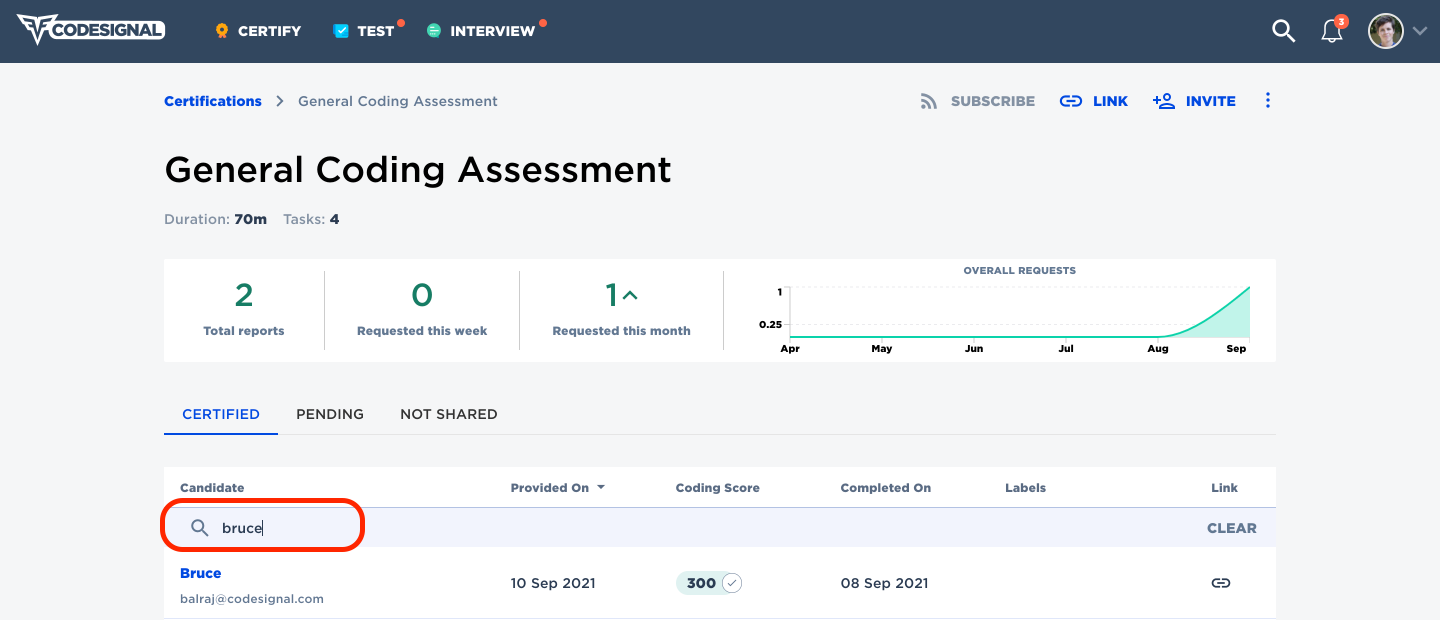 From here, you have 2 ways to access and share the link:
a. Click the link icon to the right of the candidate's name.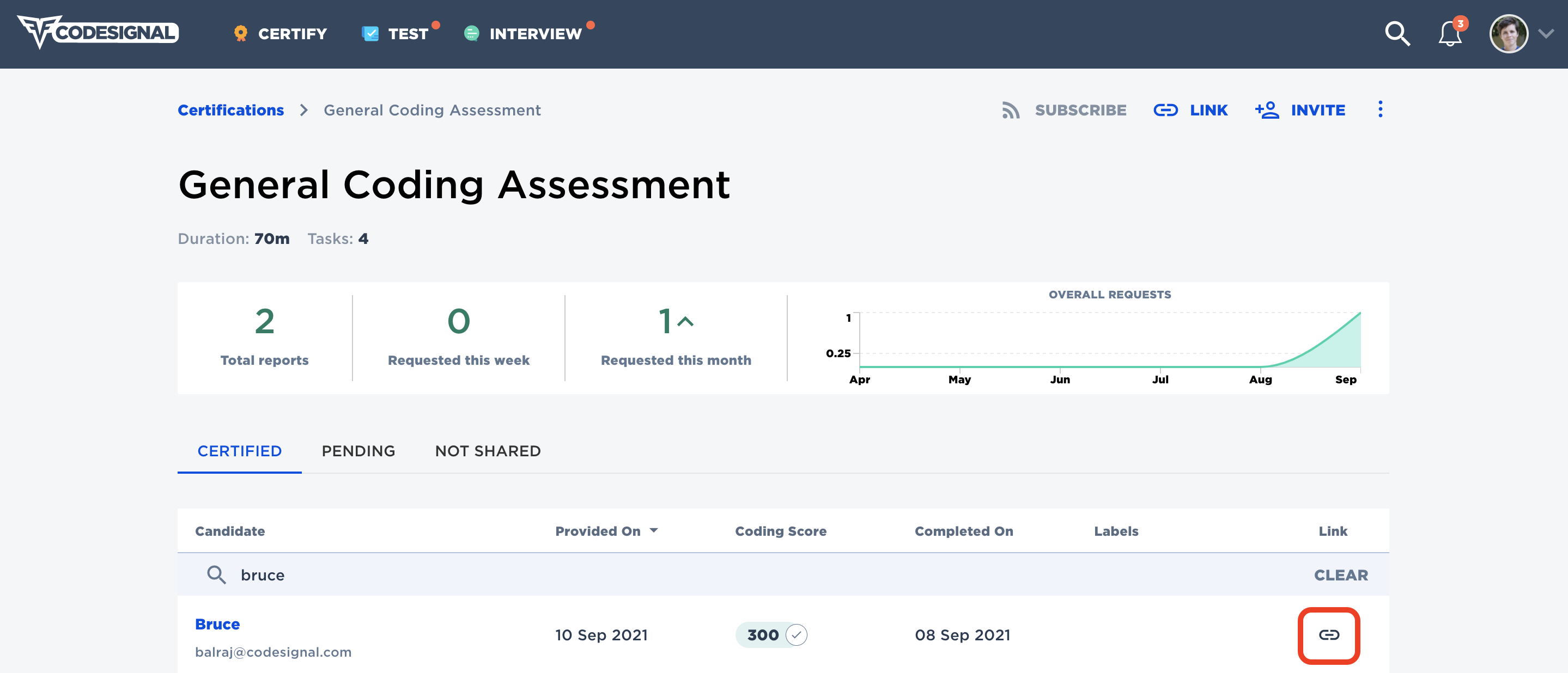 b. Or, you can click on the candidate's name to view all their results on CodeSignal certified assessments. To share from this screen, click LINK in the top right.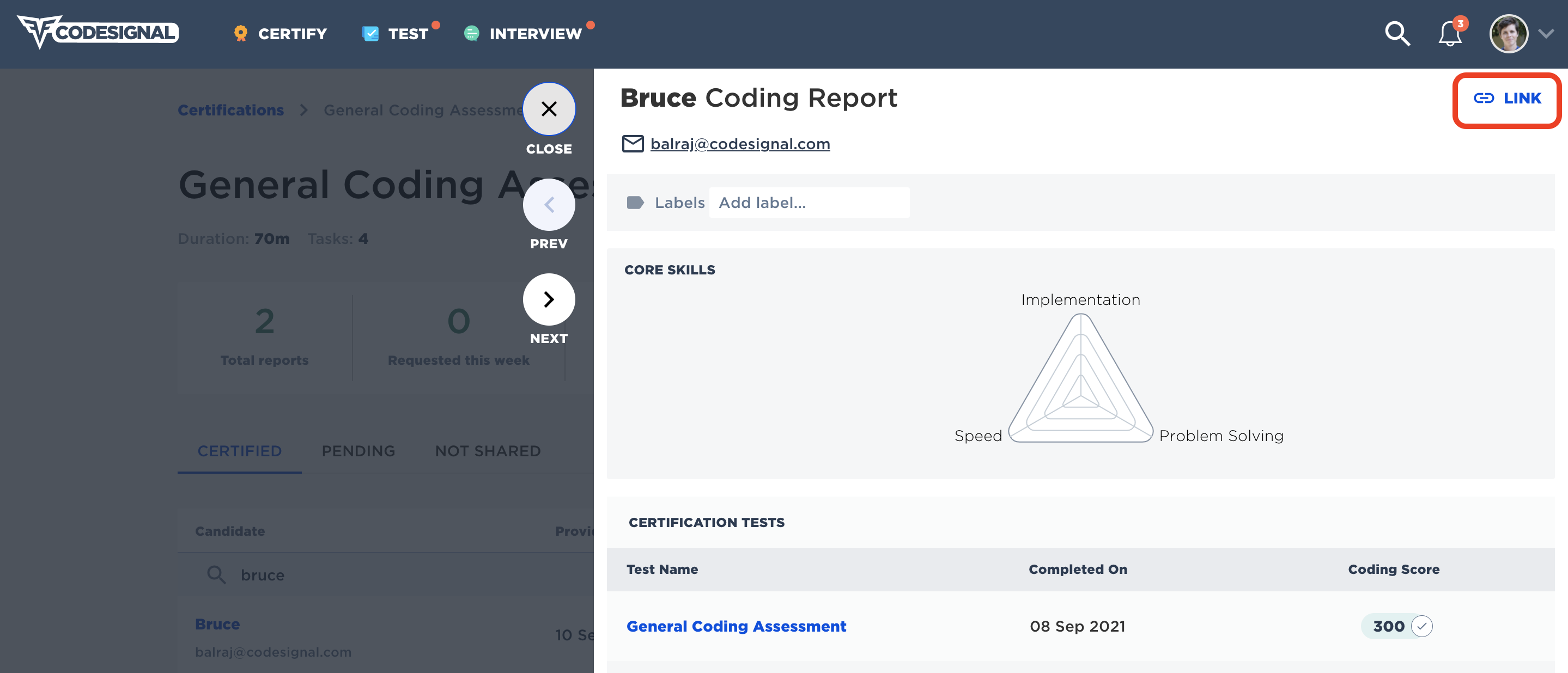 4. After you click the link icon via one of these methods, you will see a pop-up modal with options to copy either a public link or a restricted link, which requires the viewer to be logged in to CodeSignal to access.
Click the copy icon to the right of the link you wish to use to copy the link URL. Then, click DONE.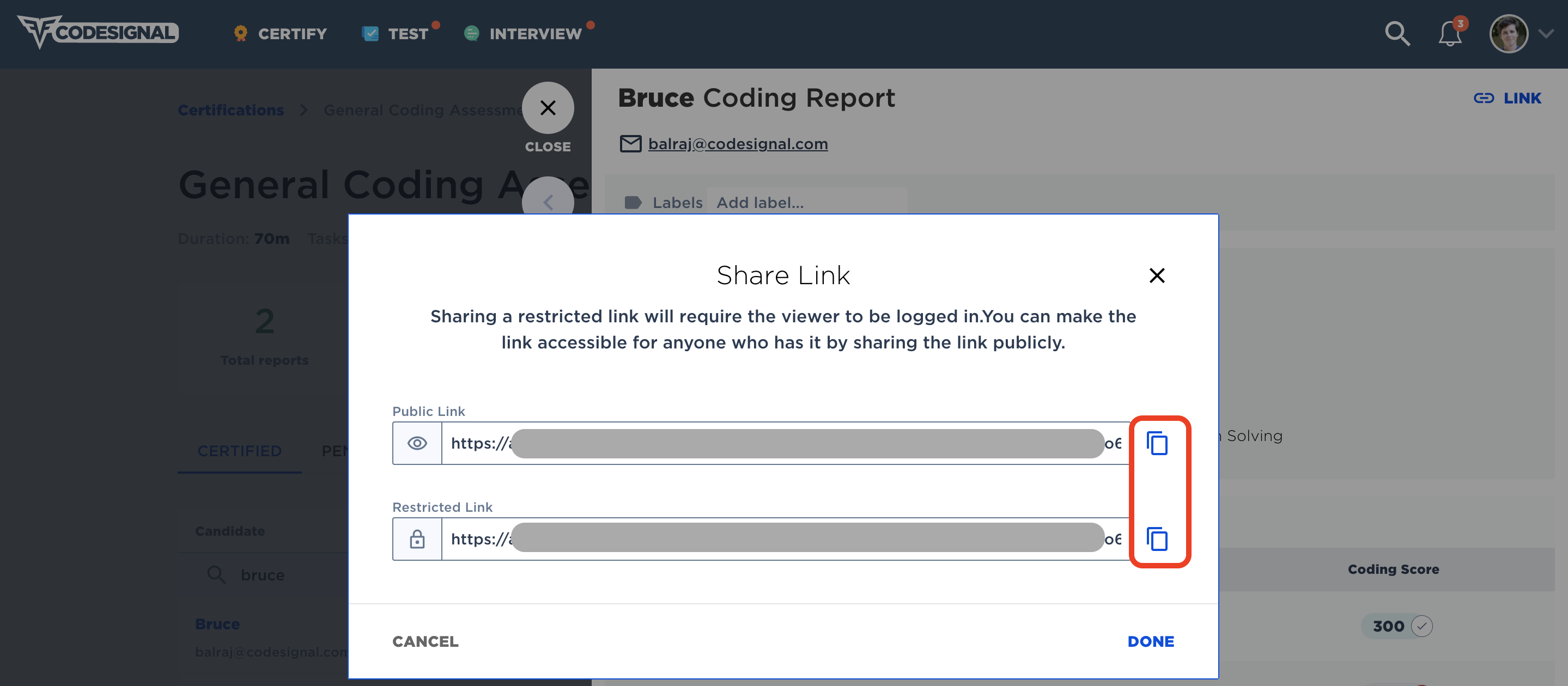 Questions? Contact support@codesignal.com