1. In your company's CodeSignal account, navigate to the CERTIFY tab. Then, click CERTIFICATIONS to choose the appropriate assessment type.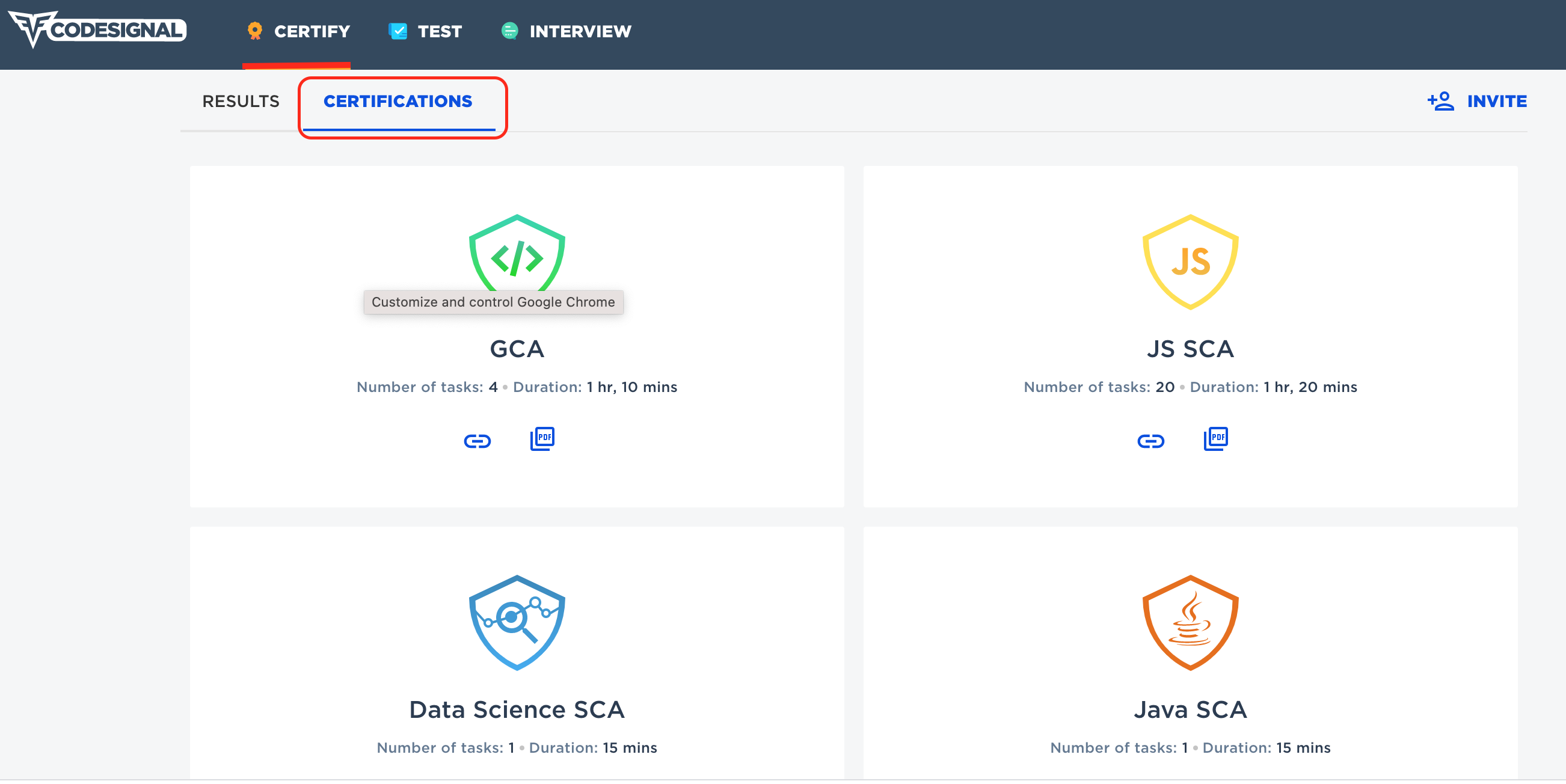 2. From CERTIFIED tab, search for your candidate by name. Then, click on their name in the search results.
3. To copy the candidate's assessment report, click Copy Link in the top right. This copies a URL to your clipboard that you can share with your colleagues.