If you have been invited to complete an assessment on CodeSignal, you will start by clicking on the assessment URL you received via email.

If this is your first time using CodeSignal, the link will redirect you to a page that prompts you to create an account (see screenshot below).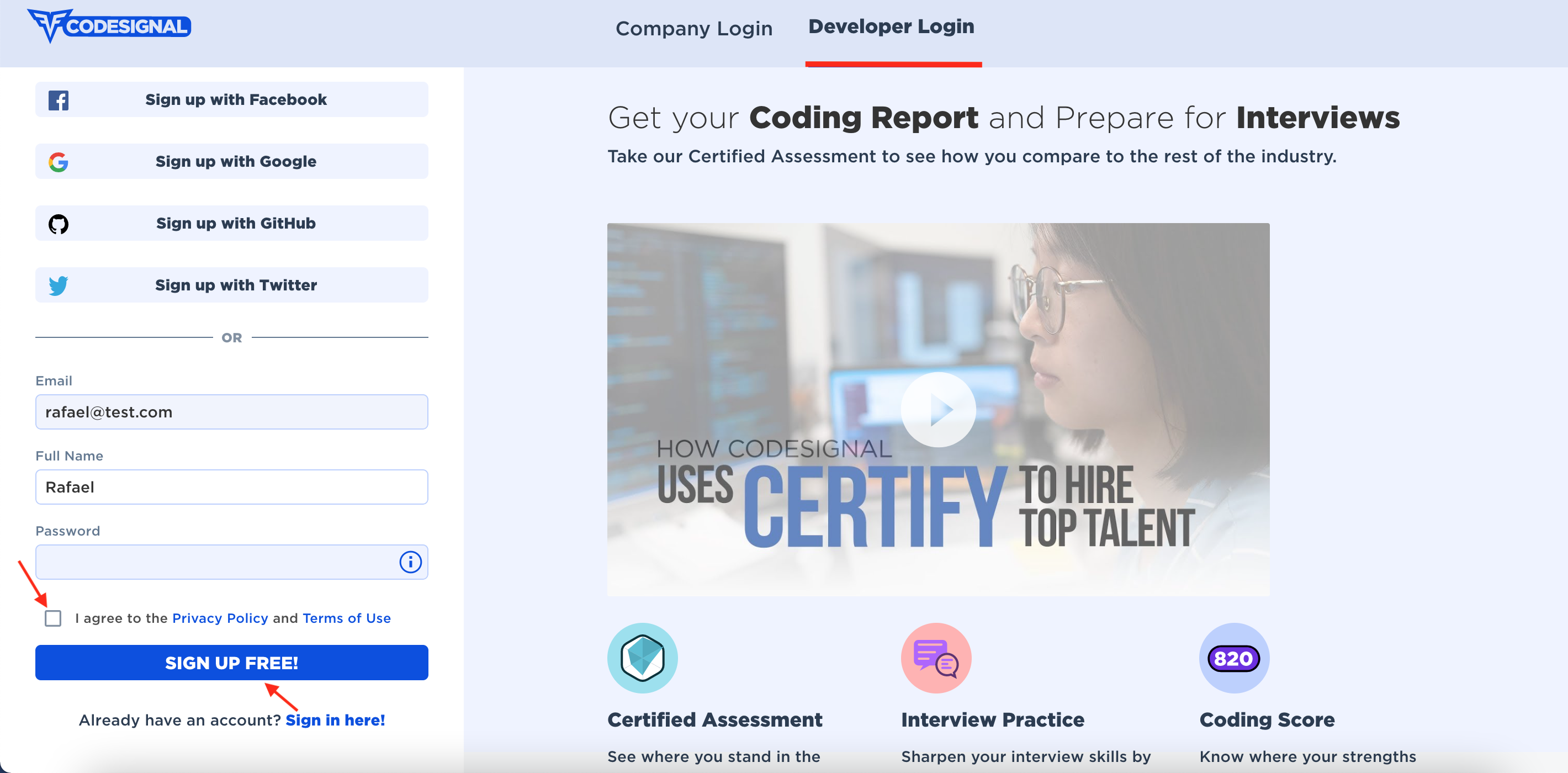 If you have used CodeSignal before, you will be prompted to log in.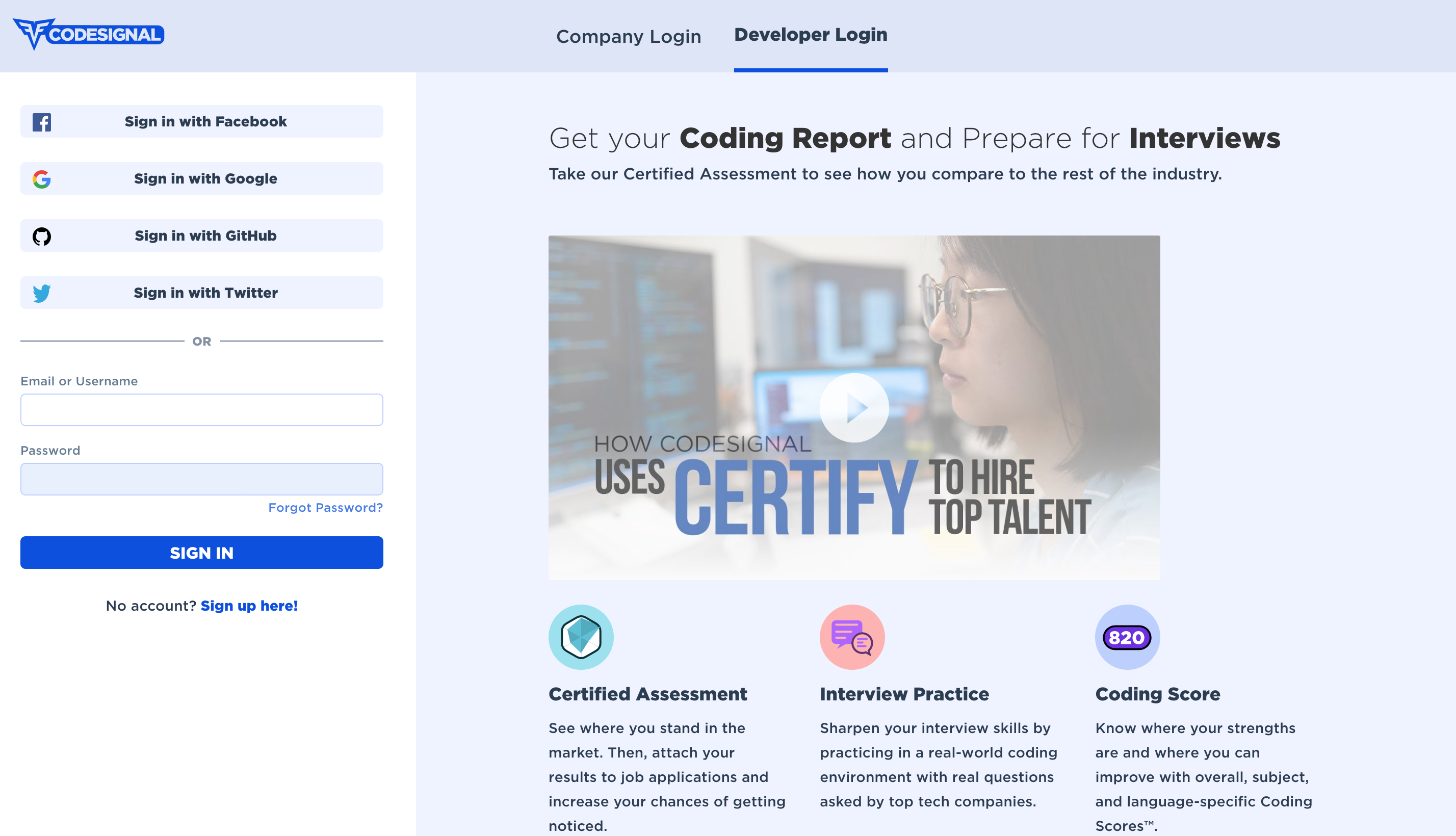 IMPORTANT: Make sure to create an account or log into CodeSignal using the same email address at which you received the assessment invitation.
Once you log into your CodeSignal account, you will see any new company requests under the REQUESTS tab of Pre-Screens. From here, you can take the test or decline the invitation.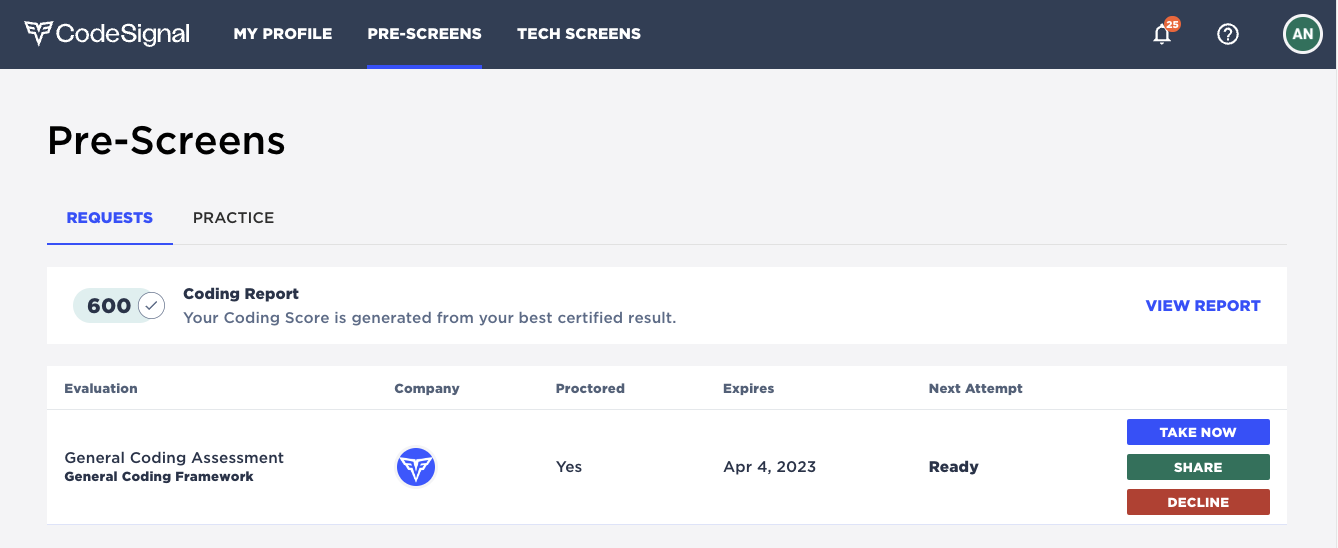 Questions? Contact support@codesignal.com